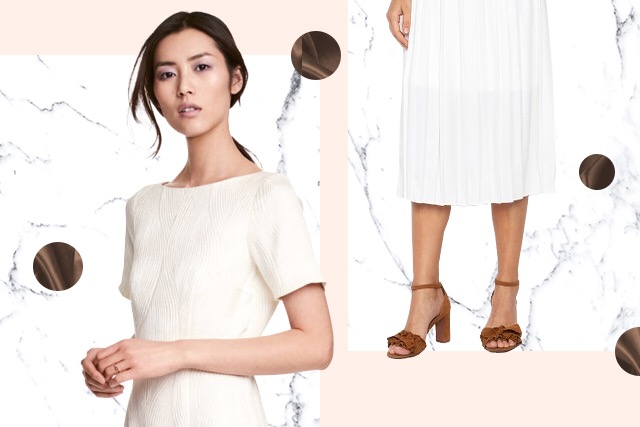 Normally, we wouldn't pay too much attention to the US state of the union address. But this year was different. Democratic women at attendance made statement by wearing white. According to Time, they borrowed the same color "used by the early 20th century movement to recognize women's right to vote. [The] House Democratic Women's Working Group invited lawmakers to wear white as a sign of solidarity once more." This wasn't just done for the sake of fashion. Democratic Rep. Lois Frankel said, "Wearing suffragette white is a respectful message of solidarity with women across the country, and a declaration that we will not go back on our hard-earned right." They might have just been sending a message to their country, but from the other side of the globe, this is inspirational. It's simple but I can support the meaning and intentions behind it. If you feel the same way, put together your own white outfit that screams solidarity.
Love Marie for Kamiseta Perfect Pleated Skirt with Belt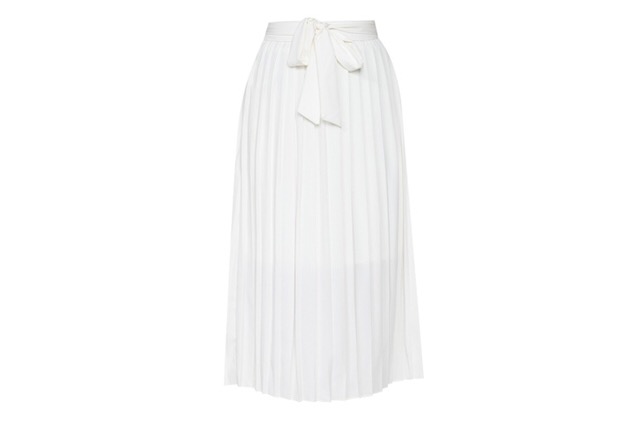 Let's start off with a skirt that is comfortable to sit in the whole day. Part of Heart Evangelista's collection, it has a zip closure and tie sahd that will help accentuate your curves if you want to. This comes below the knee so you won't be breaking any dress codes. There is also a built-in lining so no need to worry about wearing a slip underneath. Available at Alabang Town Center.
Uniqlo Drape Tapered Ankle Length Pants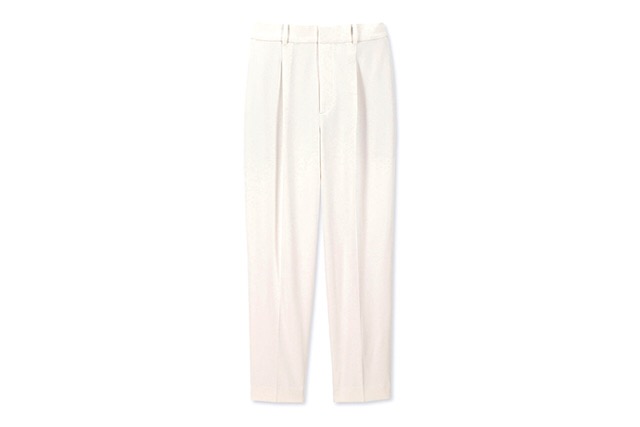 I'm more of a trousers kind of gal and I especially love a pair of crisp white pants. They're more wearable than people think, you just have to know how style them. You can go the monochromatic look and go all white or mix it  with prints and loud colors. Just make sure to triple check before sitting anywhere. The last thing you want is a stain on your butt. Available at Glorietta 5.
CLN Pio Blazer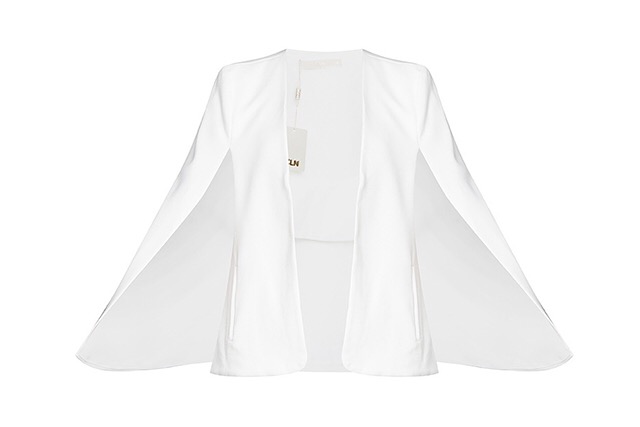 There's something about a white blazer that makes me feel powerful. People will definitely be turning their heads when you wear this piece. Rep. Alexandria Ocasio-Cortez wore a similar one to the state of the union. It is a cross between a blazer and cape, how can you not feel invincible in this. Once you put your outfit together, finish it off with a bold red lip just like Rep. Alexandria. Available at Venice Grand Canal Mall.
Sfera Knot Top

The easiest piece of white clothing to wear is a top. But, don't go for the simple T-shirt. Try a blouse that has some extra details. This one has a deep V in the front and back and a knot along the hem. It has just the right balance between structured and flowy. Available at SM Makati.
Primadonna High Heels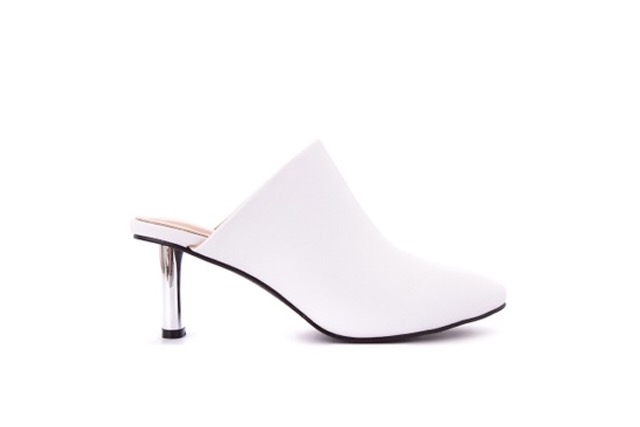 With white bottoms, continue the effect with white shoes. Start clacking your way into the office door with this pair. It is a mule style so you can just slip these on when you're rushing in the morning. It has a round toe 2.3-inch heel. A comfortable height for walking around the office and even around the metro for meetings. Available At SM Megamall.
H&M Jacquard-weave Dress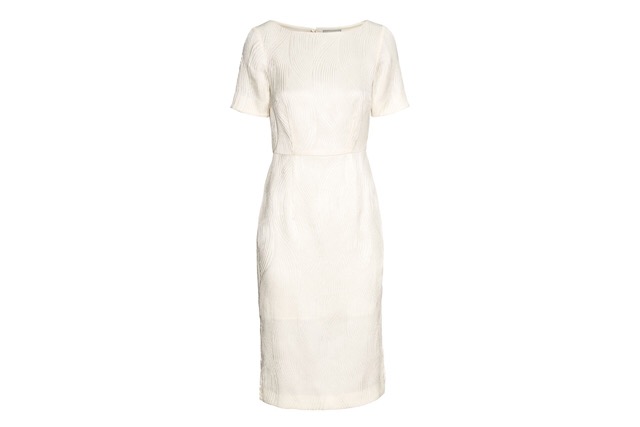 Do you have a little black dress? How about a white one? If you don't, it's just as much of a closet staple. It is made of a stretch jacquard that has a wavy pattern. It's subtle but enough to keep it interesting. The slit along the side will have you walking so easily. Available at Uptown Mall.
Art by Marian Hukom
For the latest in culture, fashion, beauty, and celebrities, subscribe to our weekly newsletter here  
Follow Preen on Facebook, Instagram, Twitter, YouTube, and Viber
Related stories:
When political candidacy becomes a gendered fight
Woke Cardi B is the unexpected feminist queen we needed all along
Women's March 2019 posters we should live by
The Women's March lives on despite controversies