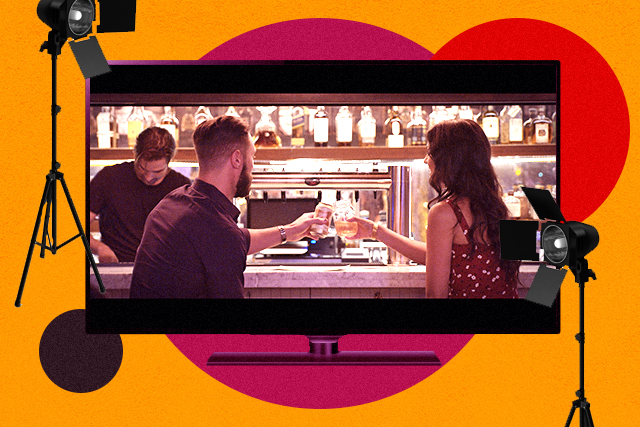 Valentine's Day is over and singletons can breathe a sigh of relief now. No more couples carrying bouquets while walking on the street! No more cheesy social media posts!
Okay, didn't mean to sound bitter on behalf of those not in relationships. But being single isn't a bad thing and feeling kilig over another person's relationship dynamic is understandable. (Just don't be toxic about it.) And you know the best way to do that aside from looking at Instagram photos? Watching reality dating shows.
Sure, a lot of them are questionable, especially when it feels like women are treated as prizes to be won. But there are those that are purely fun, innocent, and focuses on how people are building relationships with others whether through a contest format or a blind date. So if you're looking for something to watch over the weekend or the rest of the love month, here you go!
Dating Around
This new Netflix series features different singletons every episode. They go on five blind dates and they'll choose who they want to see again for a second date. But it's not exclusively hetero or limited to young adults as it features people of various backgrounds, ages, and sexual orientations. Not gonna lie, this is already in my to-watch list.
Love Island
Put Big Brother and Survivor together and you get Love Island. The show's contestants are referred to as "islanders" (which sounds like they're being stranded, but they're living a luxe life) and they're tasked to couple up and "win the hearts of the public." The new season hasn't premiered yet and they just posted a contestant search last December. But you can stream season 1 on iFLIX.
Tell My Story
SoulPancake's YouTube series is set up like a blind date wherein individuals are tasked to make assumptions about the other person. Though it doesn't indicate whether these people did go out after doing their episodes (except for one), it's a cute series that takes away the awkwardness of such dates. Plus, this can also be a good game you can play as an ice breaker.
Celebs Go Dating
If you've ever wondered how British celebrities go on dates, this is the show for you. What happens is that they are paired with an ordinary person through a dating coach. Expect surprised reactions over the fact that they're on a date with a famous celebrity, as well as mixed reactions on their experiences. This also proves that, like many of us, celebrities, won't always get it right during dates. You can stream full episodes on All 4's website.
The Undateables
The Undateables is a heartwarming dating show that follows single people with disabilities who are looking for understanding romantic partners. It'll change your perspective and teach you how to be less judgmental of those around you. Because it's true what they say about looking at people past the surface.
Finding Prince Charming
If you're tired with The Bachelor's hetero-exclusive format, Finding Prince Charming is a good palate cleanser. It follows 13 suitors who are vying to win the heart of "the nation's most eligible gay heartthrob." If you want to watch the first season in full, you can avail it via Amazon Prime Video.
Art by Marian Hukom
For the latest in culture, fashion, beauty, and celebrities, subscribe to our weekly newsletter here  
Follow Preen on Facebook, Instagram, Twitter, YouTube, and Viber
Related stories:
The new Bachelor is a virgin, so what?
Best of: TV shows and movies we obsessed over in January
10 years and counting, what reality TV's favorite family has achieved so far
Binge on these LGBT rom-coms for a chill Valentine's date