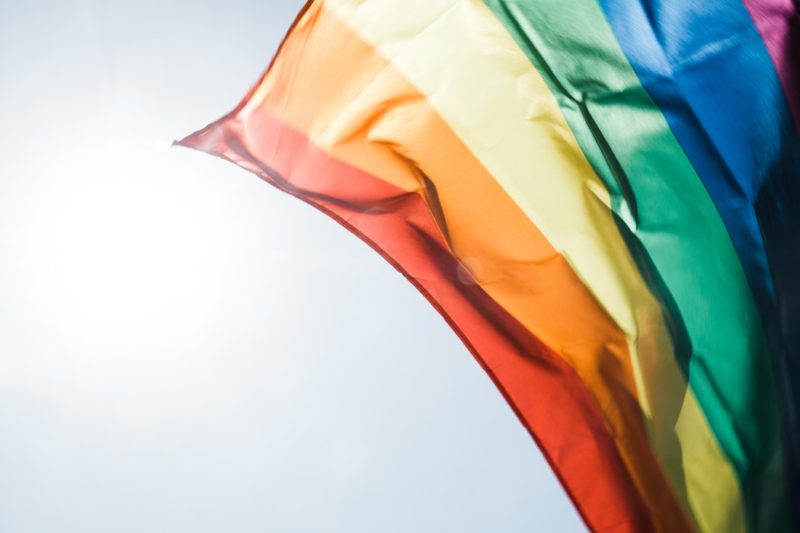 Great news! Following public outcry on Brunei's new legislation which makes gay sex punishable by death by stoning, Brunei's Sultan, Hassanal Bolkiah, has extended a moratorium on the law.
Jezebel cites, "The law, which went into effect on April 3, was part of Brunei's new Syariah Penal Code Order, which also criminalized abortion, mandated the amputation of limbs for stealing, and made lesbian sex punishable by 40 lashes with a whip."
READ MORE: Dear Sultan of Brunei, gay sex isn't a crime
Human rights groups, including the UN, firmly condemned the law. A global move to boycott hotels owned by the sultan, initiated by celebrities such as George Clooney and Elton John, has since taken effect. Several multinational companies have banned staff from using the hotels, while some travel agencies stopped promoting Brunei as a tourist destination.
The Guardian notes, "Brunei has consistently defended its right to implement the laws, elements of which were first adopted in 2014 and which have been rolled out in phases since then." This backtracking by the sultan is thus unexpected.
This is a huge victory for the LGBT activists and allies around the globe who stood up to the brutal leader of Brunei and won. Now we need to push countries like Brunei to stop criminalising people who are born gay altogether. https://t.co/fyF0EmmjDU

— Benjamin Butterworth (@benjaminbutter) May 5, 2019
In a speech, the sultan admitted he was aware there had been "many questions and misperceptions" regarding the implementation of the legislation, called Syariah Penal Code Order (SPCO). "As evident for more than two decades, we have practised a de facto moratorium on the execution of death penalty for cases under the common law. This will also be applied to cases under the SPCO, which provides a wider scope for remission," he said. He explained further, "Both the common law and the sharia law aim to ensure peace and harmony of the country." Adding, "They are also crucial in protecting the morality and decency of the country as well as the privacy of individuals."
Although we recognize that this is a major victory for the gay community—and us, as a generation, since it's proof that our voices do, in fact, matter, we still remain cautious. We agree with Phil Robertson, deputy Asia director for Human Rights Watch, who pointed out, "The reality is this is all about trying to abate the international pressure coming on Brunei." He moreover rightly underscored, "It was never explained why he came out with this law, it was never explained why they were needed." It's also true what he said that, "[The sultan] says there's a moratorium today but he could change his mind tomorrow. When lawmaking is done in this way, the pledges of an authoritarian leader whose word is essentially law need to be taken with a grain of salt."
[BBC, The Guardian and The New York Times]
Photo courtesy of Unsplash
For the latest in culture, fashion, beauty, and celebrities, subscribe to our weekly newsletter here  
Follow Preen on Facebook, Instagram, Twitter, YouTube, and Viber
Related stories:
Dear Sultan of Brunei, gay sex isn't a crime
Being accepting of the LGBT community isn't enough—it's time we take action
The best way to support the LGBT community? Be a good ally
Stop it already: Words and statements the LGBT community are tired of hearing