IN PARTNERSHIP WITH THE SM STORE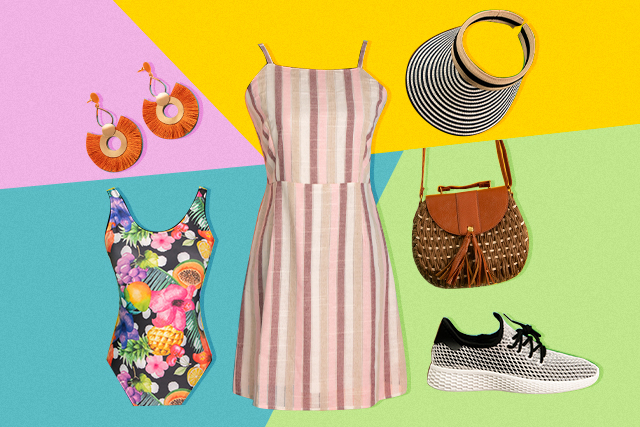 There are 7,641 islands in the Philippines which are divided into 17 regions. Our country is known for its beaches and historical landmarks. We also ranked 13th among the 15 tourism powerhouses in the world back in 2018. Many Filipinos are lucky to live so close to several iconic destinations like Boracay, La Union, Vigan, and Cebu.
Those of us who live here in Metro Manila also love a good out-of-town trip to these local sites. Why do you think we love long weekends so much? It's 'cause we get an excuse to pack our bags and explore our country further.
That being said, you should always prepare one key piece you can wear or carry wherever you go. Fortunately, The SM Store has several options from swimwear to footwear—you're basically covered for the rest of the summer season. If you still have vacations coming up, you should free up a day and shop the items below based on some of the country's relaxing spots.
Boracay
What to cop: Coco Cabana One-Piece Fruits Print Swimsuit (P899.75)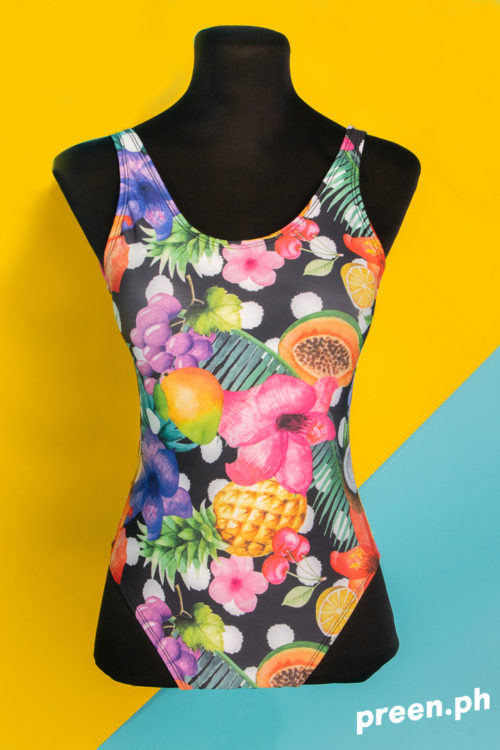 Known for its white sand and parties, Boracay will always be one of the top beach destinations in the country. Of course, you must have a swimsuit (or two) so you can take a dip with your friends and/or family. You can also wear the piece with shorts while you're exploring the sites and restaurants in Boracay. Pro tip: Choose a bright-colored printed swimsuit so you can stand out.
Laguna
What to cop: GTW by SM Fab Dress in Pink (P799.75)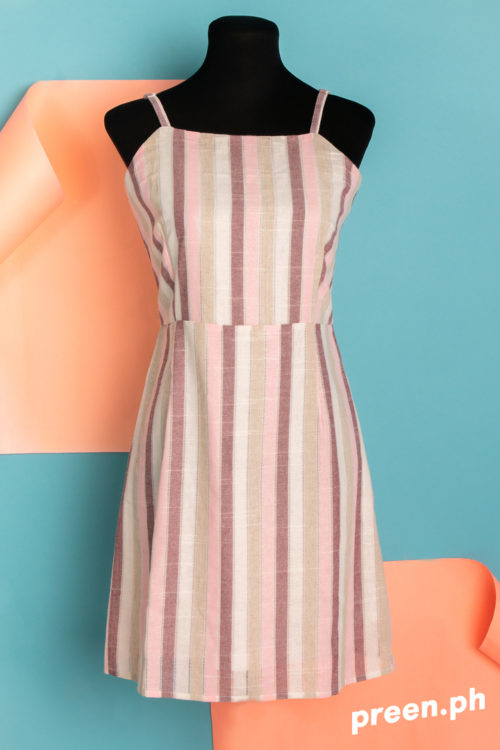 If you're not into beaches, you can always check out Laguna's pool resorts and hot springs. Before you get into a pool, you can wear a breezy summer dress over your swimsuit when needed. Or, you can use this after your swim so you're ready to go to a dinner after.
Vigan
What to cop: SM Parisian Marilyn Woven Bag in Tan (P699.75)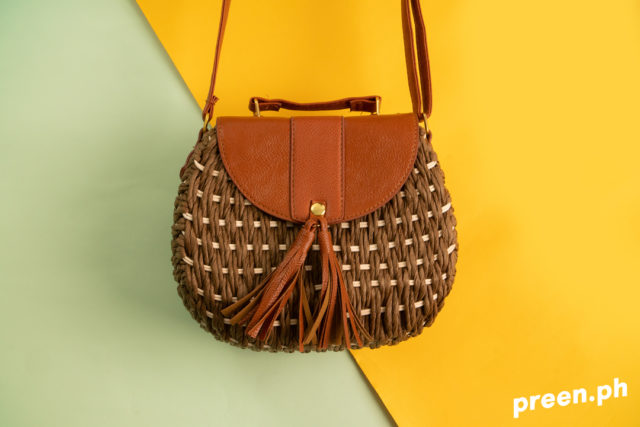 The City of Vigan is a UNESCO Heritage Site thanks to its well-preserved Spanish colonial-era architecture. The cobblestoned streets also add to the city's nostalgic vibe and beauty. You can even ride a kalesa to get around and cover more ground faster. This is why you need a woven bag to carry your necessities while you check out Vigan's historical landmarks.
Sagada
What to cop: SM Kicks Dylan Sneakers in Black (P699.75)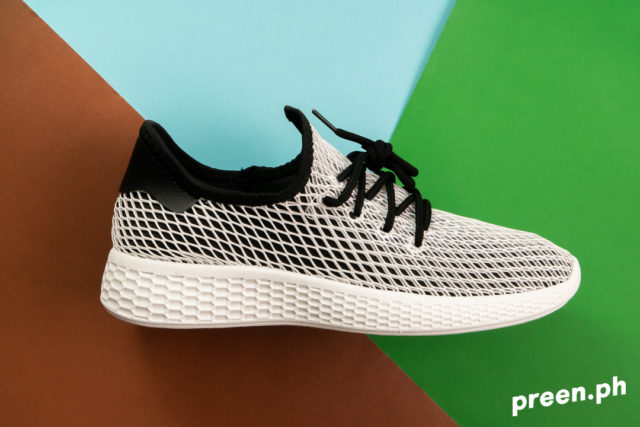 The mountain province of Sagada has now been synonymous to heartbreaks because of That Thing Called Tadhana. But it's more than that—you have to go there to bask in all the nature around you. Of course, when you go there, you'll do a lot of walking and hiking. It's best that you get rubber sneakers with enough hold on the soles. That way, you won't slip when you decide to trek the caves and waterfalls in the area.
Batangas
What to cop: SM Accessories What Women Want Visor (P249.75)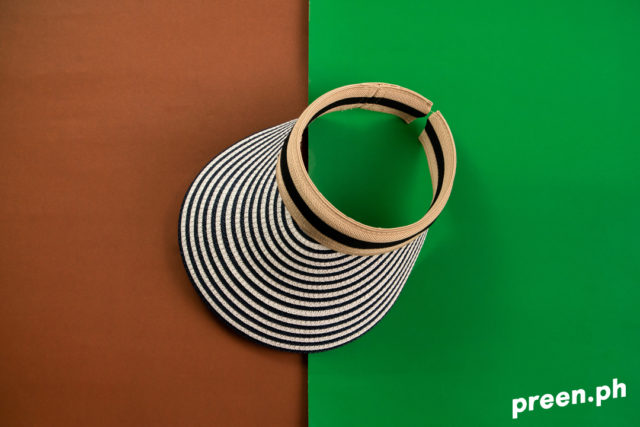 Aside from its beaches, Batangas is known for its farms. I remember going to one where you can milk goats and buy homemade cheeses. There are also "farm resorts" where you get to explore the place and also relax while trying fresh dishes. Just remember that when it gets sunny out, you can always bring a visor to keep your head and eyes protected.
Cebu
What to cop: SM Accessories What Women Want Fringe Earrings (P249.75)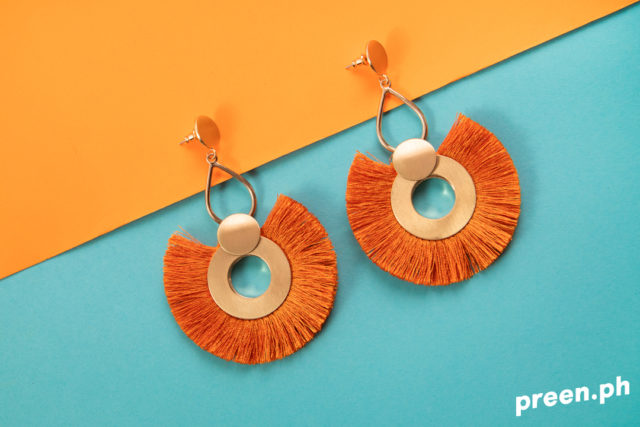 If you've seen the Cebu episode of Street Food, then you know that the city has several restaurants that local and foreign tourists go to. That said, there will be times when you'll be tempted to find several of the signature food places in Cebu. No matter where you go, you can always wear a pair of fringe earrings to go with whatever outfit you have on—be it casual or something a little fancy. These accessories are also the perfect choice for any summer fiestas happening in Cebu.
Photos by Samantha Ong
Art by Tricia Guevara
For the latest in culture, fashion, beauty, and celebrities, subscribe to our weekly newsletter here  
Follow Preen on Facebook, Instagram, Twitter, YouTube, and Viber
Related stories:
Our predictions for 2019's swimsuit trends
This summer, it's all about the mango scent
The emotional stages of realizing vacation is over
We found the perfect summer party dress in this resort 2019 collection