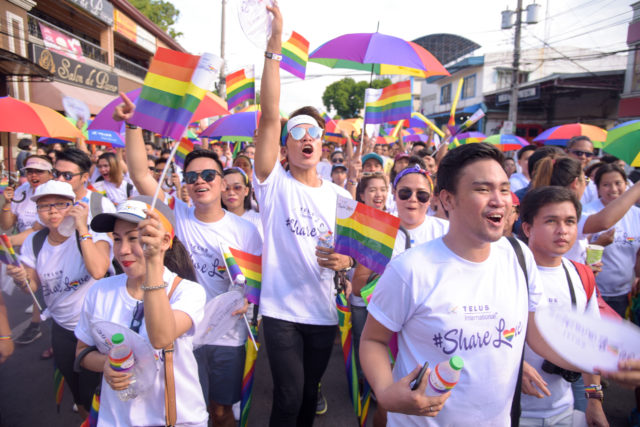 The Philippines is still lacking in laws that protect LGBTQ+ rights and equality. The SOGIE Equality Bill, for example, is still in limbo and will be refiled in the next Congress.
Fortunately, there are places that do uphold policies to give members of the LGBTQ+ equal opportunity and a safe space to express themselves. One company that's doing this is TELUS International Philippines via Spectrum, a resource group that address the concerns of employees in the LGBTQ+ community.
Last year, the Philippine LGBT Chamber of Commerce surveyed 100 companies and found only 17 percent of them have policies against discrimination based on SOGIE. It's important to note that these are BPO/BPS companies and foreign-headquartered organizations. The study also found there are no PH-based companies with these policies because it's believed SOGIE rights aren't urgent.
We spoke to Ronnel Orial, co-chair of Spectrum Philippines, on how they empower and welcome the LGBTQ+ community in their company, and the advocacies they have to ensure that. Here's what you need to know:
What is the importance of having a specific resource group to address LGBT matters in the workplace?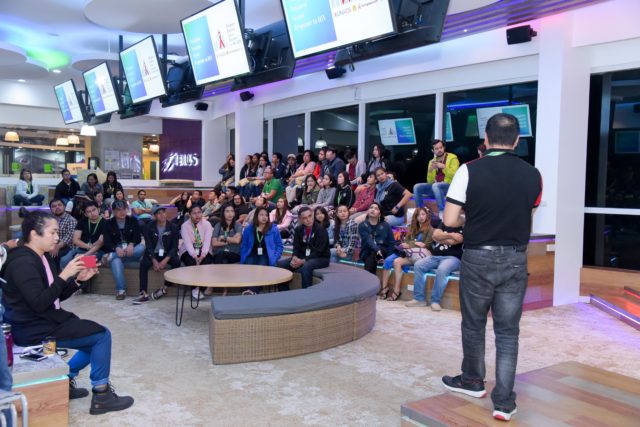 We espouse a people-first culture and promote inclusiveness and diversity, and we want to be true to our commitment. With Spectrum Philippines, we have a dedicated group that focuses on the needs of our team members and provides the company valuable insights to build an LGBTQIA+-friendly workplace. It's become a wonderful bridge that connects different departments in the company, like HR and Facilities, with the various needs our diverse pool of team members might need. Through the group, we continue to foster inclusion and we have a better appreciation of the differences in perspective, opinion, and background within our team.
Aside from connecting the LGBTQIA+ community within our company leadership team and departments of the organization, Spectrum Philippines helped create a more accepting and caring company culture. Our team members know that if they have any questions relating to the LGBTQIA+ community, they can approach any of our members. The activities and programs initiated by Spectrum Philippines brought team members from different backgrounds together, and we are proud that half of the members of Spectrum Philippines are allies—meaning they identify as cisgender (or straight), but are empathetic to the cause of the LGBTQIA+ community.
READ MORE: Taylor Swift and the conversation around who should be an LGBTQ+ ally
How did Spectrum Philippines start and what are some of the policies that Spectrum has to protect the LGBT community in the workplace?
Spectrum started in TELUS in Canada in 2009. It was founded by 13 team members, and it now has multiple chapters in different countries where we have offices with over 2,500 members. It was formed to support advocacy, education, networking, and volunteering among the LGBTQIA+ members in the company. In TELUS International Philippines, we have over 850 members and we are celebrating the fifth anniversary of Spectrum Philippines this year.
Spectrum highlights the importance of having a respectful workplace and ethics policies, which ensures we all belong to a community where we can be ourselves, embrace who we are, and be appreciated by what we can bring as professionals regardless of our gender, sexual orientation, religion, ethnicity, or nationality.
The group has helped the company in introducing benefits that are more inclusive. Through their support, we were able to extend the HMO coverage for dependents to the domestic partners and same-sex partners of our team members. We also introduced gender neutral, self-identified male, and self-identified female restrooms in all our sites.
READ MORE: Here's what's wrong with Karen Gallman's stance on transgender restrooms
At TELUS International Philippines, what are some of the challenges that needed to be addressed in terms of LGBTQA+ matters and protection in the workplace?
We noticed that there aren't many channels and venues where companies can learn from each other and share best practices about diversity and inclusion in the Philippines. We learn from groups like the Philippine Financial Industry Pride (PFIP) who regularly share LGBTQIA+- friendly practices with other organizations. We hope to find and enable other venues for knowledge-sharing soon.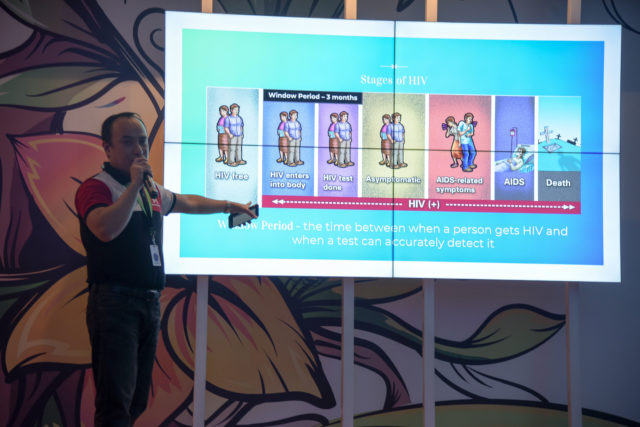 Additionally, TELUS International Philippines has been an advocate of HIV awareness, and Spectrum Philippines helped in making sure our team members are educated about this. The growing number of HIV-positive cases in the Philippines, especially among the youth, is truly unfortunate, especially when we believe this can be addressed through guidance and education. Last year, we partnered with LoveYourself to host HIV awareness seminars in all of our offices and offer free voluntary testing to our team members. The positive reception encouraged us to bring again these sessions this year.
What are some of Spectrum Philippines's upcoming projects and movements that they'll take to make TELUS International Philippines more inclusive and welcoming to the LGBTQA+ community in the future?
Aside from our regular Pride March participation, TELUS International Philippines will also have the following activities for team members this month:
* Two SOGIE 101 lectures hosted by LoveYourself advocate Janlee Dungca. We believe it is vital that we take the first step and know what SOGIE (Sexual Orientation, Gender Identity, and Gender Expression) is to understand the wide spectrum of behaviors, preferences, and gender identities of our team members. We held one of the SOGIE 101 sessions for our team members in the southern Metro Manila sites last June 14, and will be having a session for north Metro Manila offices on June 27.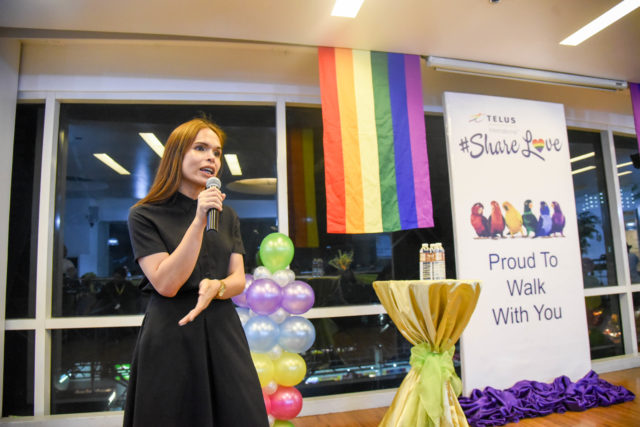 * Spectrum is also organizing sessions specifically for our company leaders, so they can help foster our caring and inclusive culture.
* To show our solidarity for the LGBTQIA+ community this Pride Month, we are lighting our TELUS McKinley Exchange site along EDSA-Ayala with rainbow colors. This has been a TIP tradition to mark our participation in the Pride March.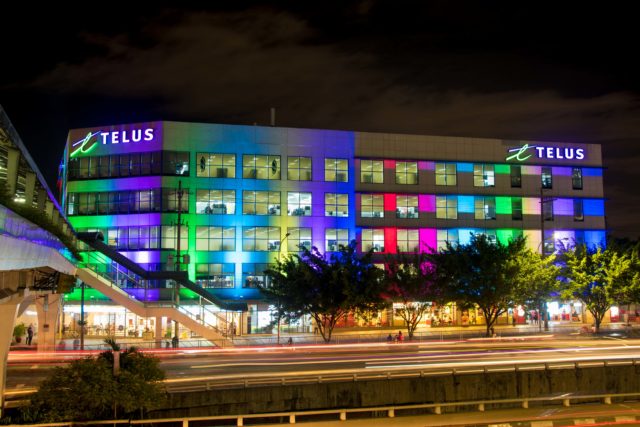 * We are also one of the sponsors of the Philippine Financial Industry Pride (PFIP) and the Australian-New Zealand Chamber of Commerce of the Philippines' (ANZCham) 3rd Pride Summit on July 26. TELUS International Philippines will participate in one of the panel discussions during the summit to talk about how HR can be an enabler for equality in the workplace.
Diversity is a strength we continuously nurture. By enabling our team members to come to work and be their whole true selves, we create a workplace that better facilitates a wider exchange of ideas, promote better talent retention, and inspire creativity and innovation.
Interview has been edited for online publishing
Photos courtesy of Spectrum Philippines
For the latest in culture, fashion, beauty, and celebrities, subscribe to our weekly newsletter here  
Follow Preen on Facebook, Instagram, Twitter, YouTube, and Viber
Related stories:
A wake-up call for "pinkwashing" companies that don't have SOGIE policies
The status of LGBTQ+ rights in the Philippines so far
Understanding the history of the LGBTQ+ community through documentaries
Ergonomics: The key to efficiency at work