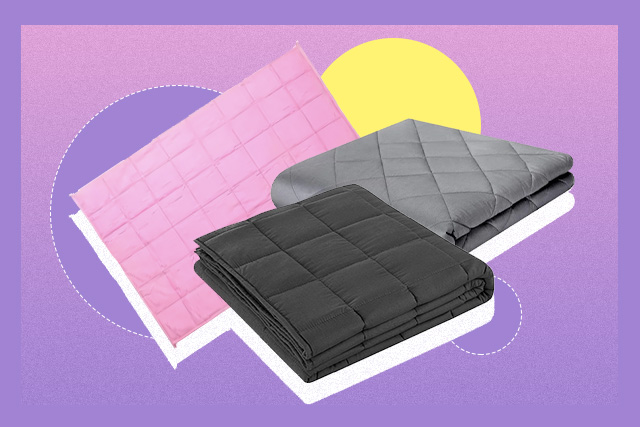 Raise your hand if you have trouble sleeping and you've tried various tricks to make it easier every night.
If you look up tips on how to sleep better at night, you might get ones that involve aromatherapy and consuming certain food or drinks. What you may be missing out on are weighted blankets.
Inc. noted that using a weighted blanket can promote deep touch pressure stimulation (DTPS) which allegedly helps in serotonin production, a neurotransmitter involved in regulating sleep. That said, a 2008 Occupational Therapy in Mental Health study found that it helps lower anxiety, blood pressure, and also help calm people with ADHD and autism down.
Additionally, Sleep.org stated that the beaded texture and the weight of the blanket is similar to the "feeling of being held" and also encourages oxytocin production. This will reduce stress and even boosts your immune system. Who doesn't want to feel calm and relaxed before sleeping?
If you want your own weighted blanket, you have to consider two things: It should weigh 10 percent of your weight, and if an adult or child will use it. Find the right one from our list below.
Gravity Weighted Blanket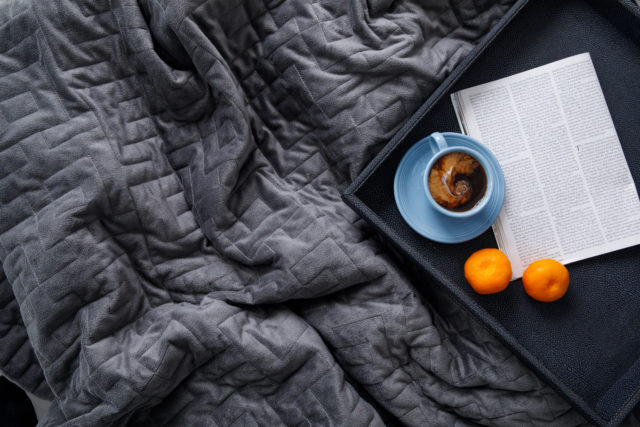 Gravity blankets have three weights: 15, 20, and 25 lbs. Aside from providing a calming sensation, it can also keep you warm during chilly climates. This one is 15 lbs and you can use this alone or share it with another person who also needs it. Available online.
Namaste Blankets Organic Weighted Blanket for Adults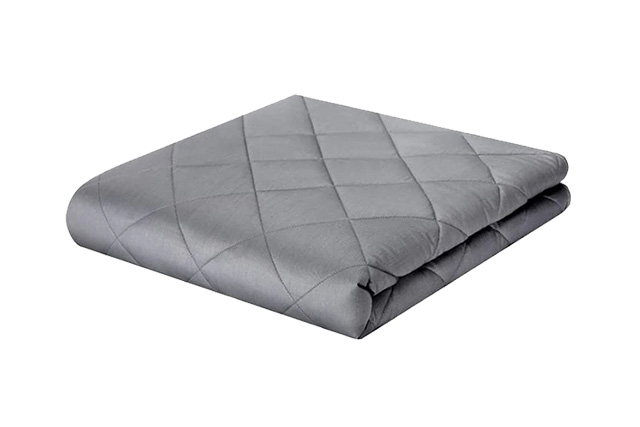 Namaste Blankets are known for its therapeutic weighted blankets which have "lightweight fabric with high density." The glass beads inside the two-layer polyester fabric are non-toxic, odorless, hypoallergenic, and won't spill out when the blanket is thrown in the laundry. This one in particular weighs 7 lbs, which is a lighter choice for people who don't like feeling too drowned in bed. Available online.
Ultra Soft Premium Pink Chenille & Minky Weighted Sensory Blanket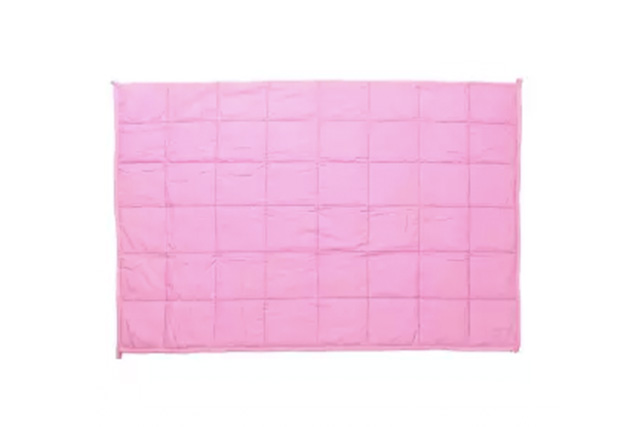 This 4.5 kg blanket is perfect for young children to use. It reduces stress and increases relaxation, especially for kids with ADHD and autism. This can also be used during warmer climates by removing the blanket's cover and just using the inner layer when sleeping. Available on Lazada.
Playco Toyco Weighted Blanket 4 Kilos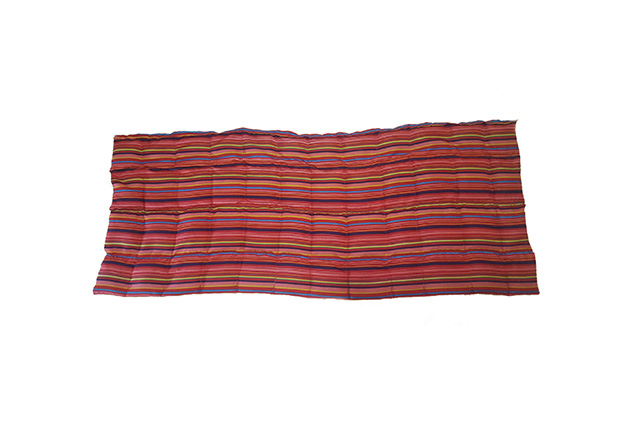 Playco Toyco are known for their educational therapy toys that can be customized based on your child's needs. Their weighted items like blankets, vests, and lap pads are meant to calm kids down and also help them focus at school. Available at #18 Juan Luna Street, Parang, Marikina.
SensaCalm Custom Weighted Blanket in Galaxies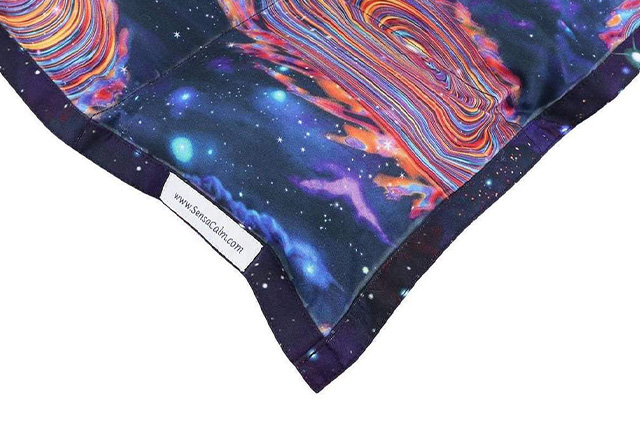 This brand sells custom-sewn blankets that come in various designs—from solid colors to bright prints like Galaxies. What makes their blankets different is they're stuffed with polyfil instead of beads to give them a pillow-like feel. And when you're choosing a blanket, you can pick from small, medium, and large depending on who will use it. Available online.
Art by Tricia Guevara
For the latest in culture, fashion, beauty, and celebrities, subscribe to our weekly newsletter here  
Follow Preen on Facebook, Instagram, Twitter, YouTube, and Viber
Related stories:
Here's how to build a cozy pillow fort
The key to sleeping comfortably in a moving car
Housewarming gifts for your newly-independent friend
From clean sleeping to cryotherapy: The new wellness trends to try this 2019