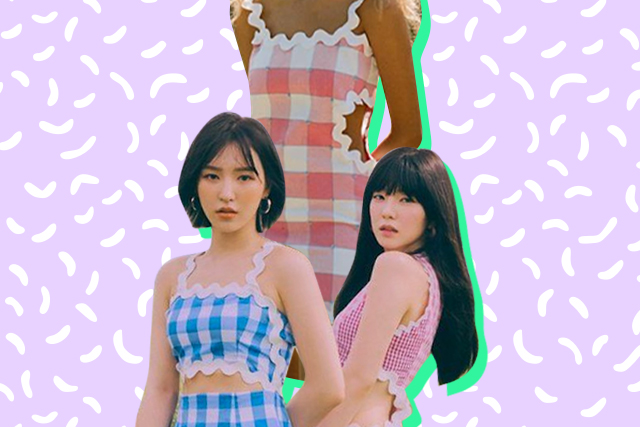 Just like Blackpink and Twice, Red Velvet is one K-pop girl group that's been taking over the globe.These ladies are known for hits like "Bad Boy" and "Peek-a-boo," and also touted for rejecting the notion that women in K-pop are mere objects. (Fans have pointed out the act of killing men in their MVs is a feminist move.) Last December, they announced a world tour, performing in countries like the Canada, the USA, and the Philippines.
Today, Red Velvet was the talk of the internet after dropping the music video for "Umpah Umpah." Several fans and publications are calling it a summer anthem thanks to its upbeat sound, bright and pastel color palette, and overall cheerful vibe. As of writing, the video garnered over 4.3 million views in less than 24 hours.
Before the MV premiered, teaser photos were posted on Red Velvet's Instagram, where they also announced their upcoming mini album The ReVe Festival: Day 2. It shows each member wearing the gingham-printed outfits they're wearing in "Umpah Umpah."
While we were looking at the comments section, we noticed some fans tagging Diet Prada, an online watchdog that calls out fashion rip-offs, and NY-based fashion brand Paris 99. You just know something isn't right here.
Taking inspiration or straight-up stealing?
After much tagging, designer Paris Starn of Paris 99 spoke out about Red Velvet's outfits and how they took "heavy 'inspiration' from my work." She added that SM Entertainment Group, Red Velvet's production management, never reached out to her to collaborate on designs. She also shared photos of Red Velvet's outfits alongside their previous designs.
https://www.instagram.com/p/B1Wn4aLAVmY/
"It deeply hurts to see large groups, that could have helped out a small designer, instead take from our hard work and brand it as their own," she said on IG. Likewise, she posted a Story saying, "Some fans are kindly concerned that this reflects badly on the group and assume they're not responsible, and I want to assure those fans I'm grateful for their reaching out."
As of writing, Paris called on to SM Entertainment to explain their side. The management hasn't released a statement.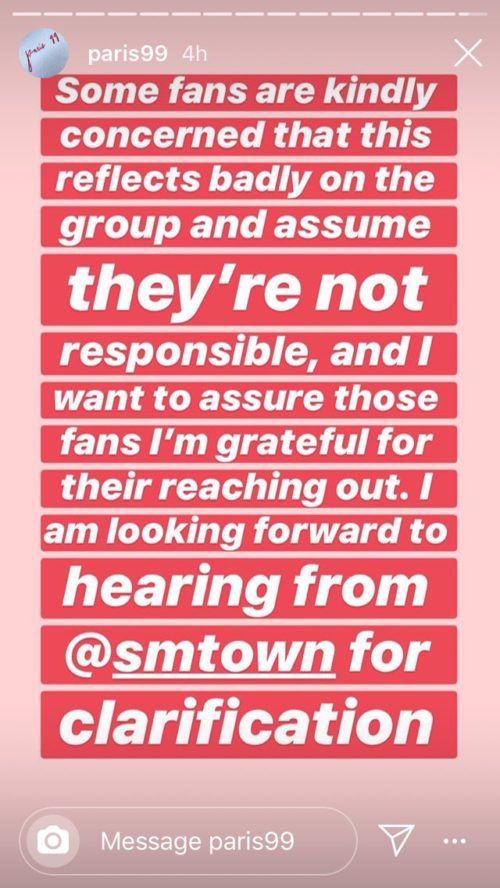 This is not a new issue involving artists and well-known personalities. Earlier this year, Diet Prada pointed out the similarities between the imagery of Beyoncé's "Spirit" and "Bigger" MVs and "La Maison Noir: The Gift and The Curse" by South African musician Petite Noir.
Taylor Swift was also accused of ripping off Kenzo World's fragrance ad, directed by Spike Jonze, which showed Margaret Qualley dancing around an empty pavilion. In Taylor's MV "Delicate," she's doing the same thing, prompting fans to call out director Joseph Kahn (also worked on the "Blank Space" MV) for plagiarizing Kenzo's ad.
Plagiarism and "taking inspiration" don't just stop with music videos. Celebrities have also capitalized on the designs of others for their personal merchandise. One of the most recent controversies involved Billie Eilish, who canceled her fashion collab with Siberia Hills after putting out a jumper with stolen anime art from Makoto Kurokawa.
Billie Eilish is selling stolen Nozomi art in her merch what the fuck

This is peak 2019, in a bad way pic.twitter.com/XD1VHa2siO

— Nessie (@nestuur) August 8, 2019
Kim Kardashian has also been on the receiving end of several plagiarism accusations. First, when she launched children's label, The Kid Supply, which ripped off designs from Comme des Garçons and Vetements. Another was when she made a sunglass collab with Carolina Lemke which looked exactly like Emilio Pucci's SS17 shades.
Diet Prada has called Kim a hypocrite for doing this because she herself has condemned copycat culture. She even won a lawsuit against Missguided USA for allegedly using her likeness without consent to sell clothing.
***
People can argue that designs can look similar by coincidence. But that isn't a plausible excuse when you can clearly see identical details on a piece, especially when a music video or collection has gained international attention. It's disappointing to see people stealing the ideas of hardworking artists—they just want to get their work out there, not be the victim of plagiarism.
In the case of Red Velvet and Paris 99, it's clear that whoever styled them found or had knock-offs made to match the summery theme of "Umpah Umpah." If there's someone who should answer for this, it's not Red Velvet. SM Entertainment Group should issue an apology or explanation as to why the outfits resemble Paris 99's pieces.
Imagine: If Red Velvet had worn clothing from Paris 99, the brand could've received the recognition they deserved from the millions of views the MV received.
No creative deserves this type of treatment, and we hope SM Entertainment and other stars could learn not to plagiarize from others.
Art by Tricia Guevara
For the latest in culture, fashion, beauty, and celebrities, subscribe to our weekly newsletter here  
Follow Preen on Facebook, Instagram, Twitter, YouTube, and Viber
Related stories:
Red Velvet's Irene read a feminist book and male K-pop fans are triggered
This Instagram account reveals copycats in the fashion world
There may be a conspiracy surrounding Kim K and fast fashion knockoffs
Philipp Plein denies plagiarism accusation from Alexander Wang