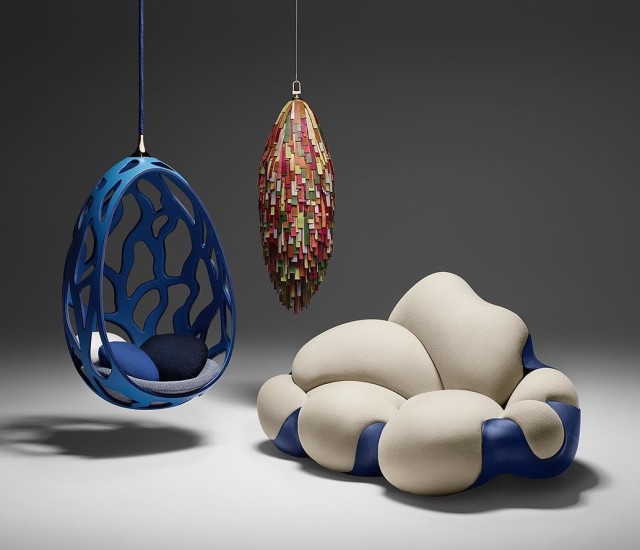 A fashion designer's creativity isn't just limited to clothes and accessories. Some have also ventured into interior design to make our lives more stylish.
We've spoken before about luxury brands who showcased home items at Salone del Mobile di Milano. Apart from the local furniture designs we spotted this year, there were also more fashion brands that exhibited their newest decor at the fair.
Curious to see these brands' latest collections? We rounded them up just for you.
Loewe
For its "This Is Home" collection, Loewe showcased decor handmade from leather and dyed wool. According to LVMH, creative director Jonathan Anderson's concept is inspired by "the spirit of collage." The items—including lamps, ceramics, blankets, and cushions—mostly come in neutral colors, a suitable match for an all-white living space.
Cartier
Cartier's pop-up installation was more about cars than jewelry. But what caught everyone's eye were the gold-painted cars and glittery hardware. Who needs jewels when you have equally shiny vehicles, right?
Louis Vuitton
Continuing with their travel theme, Louis Vuitton came out with whimsical chairs and hammocks this year. Their blue and white sofa is "designed like a puzzle with eight removable cushions." Meanwhile, the side table by architect India Mahdavi and chair by Atelier Oï have leather elements that resemble LV's famous belts.
Marni
Marni created an interactive setup called "Marni Playland," which encourages guests to play around with the toys they displayed. Their new limited-edition home items include colorful chairs and small tables with weaved patterns, and fun playground essentials for the kids.
Dolce & Gabbana
We're still ogling at Dolce & Gabbana's Sicilian-inspired collaboration with Smeg. The "Sicily is my love" collection shows the brand's Italian roots on toasters, blenders, and stand mixers. It's hard to miss the bright red motif and intricate designs which include Sicily's signature symbols and sites.
Atelier Swarovski
"The general assumption with crystals, particularly Swarovski is that they are meant to be viewed, not used," Architectural Digest India writes about Atelier Swarovski Home. Their debut collection includes candle holders, centerpieces, trays, paperweights, and more. So if you want to adorn your tables with luxurious accents, you know where to look.
Hermès
The French luxury brand went back to their original trade as harness-makers this year. "Lien d'Hermès" is a collection of functional coat hangers, log baskets, and wine racks made from leather, maple, lacquer, crystal, wicker, and metal. A great addition to your home if you don't have any space left for your Hermès accessories.
Fendi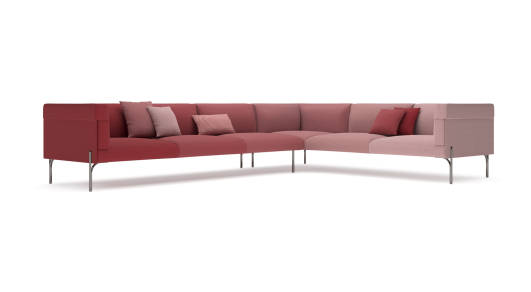 Add this to your millennial pink shopping list: Fendi Casa's newest Palmer sofa made by French industrial designer Toan Nguyen. The sofa's hues change from dark red to light powder pink, and can seat up to 10 people. Their latest collection also includes tables in pastel hues, navy blue chairs, and purple and pink wall lights.
Jil Sander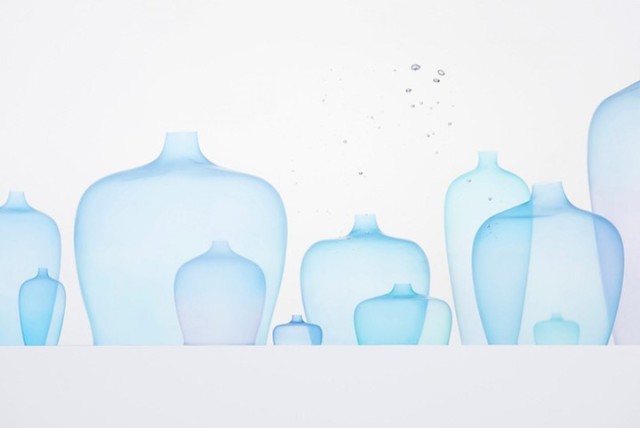 Jil Sander partnered with Japanese design studio Nendo to bring a series of minimalist vases. "Invisible Outlines" presented thin vases made of silicone, which were placed in an aquarium, which almost mimicked the appearance of jellyfishes.
Follow Preen on Facebook, Instagram, Twitter, Snapchat, and Viber