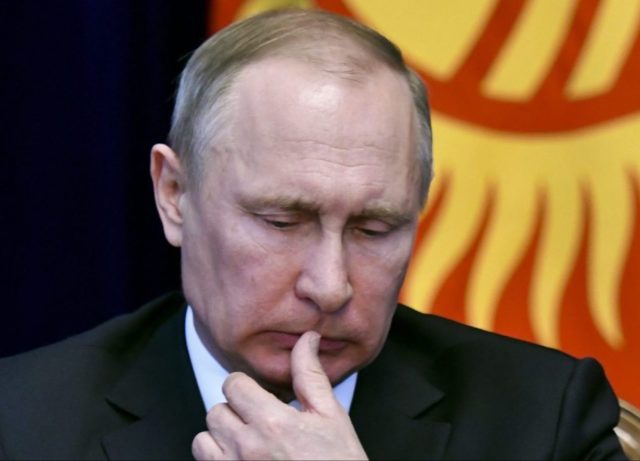 Bear with me for a minute: Putin saying he doesn't have bad days because "not a woman" is correct. But his perception as to why women have bad days is sexist. He tells director Oliver Stone, who was with Putin from July 2015 to February 2017 to create a documentary on the Russian leader, "I'm not a woman, so I don't have bad days. I am not trying to insult anyone, that's just the nature of things–there are certain natural cycles."
Natural cycles? I'm not surprised that Putin subscribes to the archaic view that women's problems aren't valid as they are only caused by hormonal mood swings. It's that fancy way of invalidating women's problems and anger by asking, "Are you on your period?"
Mr. Putin, whether a woman is on her period or not, her bad days are mostly valid. But not because of her "certain natural cycles." Also, it's the 21st century, you can say menstruation or period.
Women have bad days when feminism is misconstrued and used against them.
It's not a good day when all she is asked about at an advocacy event is what she's wearing.
Blake Lively popping off after someone asked her about fashion at #PowerOfWomen – "Are we really doing this? Would you ask a man that?" pic.twitter.com/iPftkPfoeF

— Maeve McDermott (@maeve_mcdermott) April 21, 2017
On Nov. 9, 2016, women all over the world had a big bad day when a giant sexist Cheeto beat out the first female President of the Free World to The White House. (And, Vlad, we suspect you had a hand in that.)
They had such a bad day they took to the street to have a big, record-breaking march.
Quite possibly the coolest protest sign ever. Stand by #Poland's women in their fight against medieval abortion ban proposal #CzarnyProtest pic.twitter.com/XmaXp6lt3l

— Lydia Gall (@LydsG) October 4, 2016
They have a bad day when they are mocked in Senate as they were being confirmed for a public position because of their choice to be a single mother.
They have a bad day when they have to bear with a national TV station producing a video that clearly objectifies a young woman for the male gaze.
Oh boy, GMA releases video of Andrea Torres doing jump rope. pic.twitter.com/Rm2aMoL9DY

— James (@ELaron) May 26, 2017
Mr. Putin, wouldn't you have a bad day if you've been dealing with the patriarchy for centuries but can't even get away with having an all-women screening of a kickass superhero movie?
When I heard Rihanna was being fat-shamed, I could barely put a smile. The woman has accomplished so much like becoming Harvard's Humanitarian of the Year and all she gets reduced to is a piece of meat for men to judge.
Oh, you know that time Kellyanne Conway had to use the "sexist" card when she was challenged on-air by Anderson Cooper.
Last year, it was a colossal headache to deal with the fact that rapist Brock Turner got away with his crime with just a mere slap on the wrist.
https://twitter.com/HeatherMatarazz/status/872635095647043585
It wasn't a pleasant and sunshine-filled day when convicted child rapist Romeo Jalosjos had the gall to ask for pardon so he could run for public office.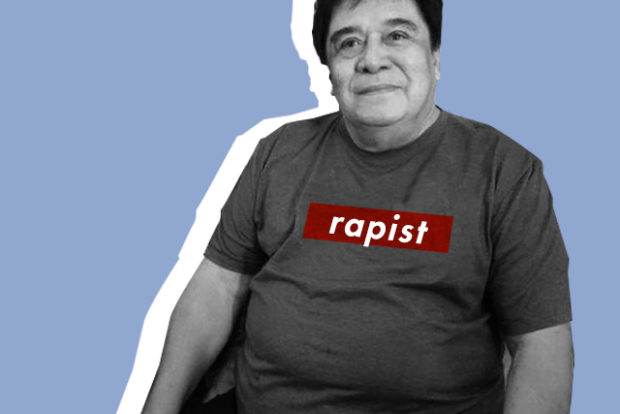 Women's days are getting worse and worse as we have to deal with the threat of being cut off from birth control pills due to ignorant politicking.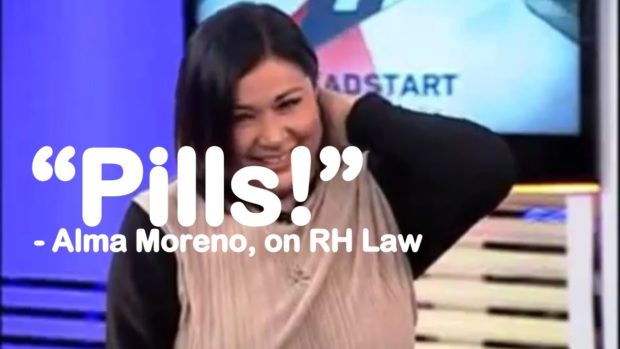 Add to that how we have a President who thinks rape is a laughing matter he can joke about to other men.
So Mr. President Vladimir Putin, women don't have bad days because of the blatant misogyny and sexism we are confronted with in every different form. If that didn't happen on a daily basis for centuries on end, then we'd smile more and would never have a bad day just like you. And you don't know how much we wish we had it good like that.
Photo courtesy of Quartz
Follow Preen on Facebook, Twitter, Instagram, Snapchat, and Viber
Related Stories:
Romeo Jalosjos Filing for Pardon Means We're Okay with Rape
What Sen. Tito Sotto's Joke About Single Mothers Revealed About Him
Duterte Makes a Rape Joke in Light of Martial Law Declaration
If Men Needed to Take Birth Control, the TRO Would Be Lifted ASAP