We know fashion comes and goes and lately we also realized that long forgotten styles can resurface on the runway and be interpreted in a whole new different way. While some of the designs can be "been there, done that," our favorite designers pushed boundaries by twisting styling techniques and predicting what the next fashion-based hit can be. If you're running out of options on what to wear, be it on sunny days or the cooler months, check out how the following brands can make you ahead of your styling game.
Prada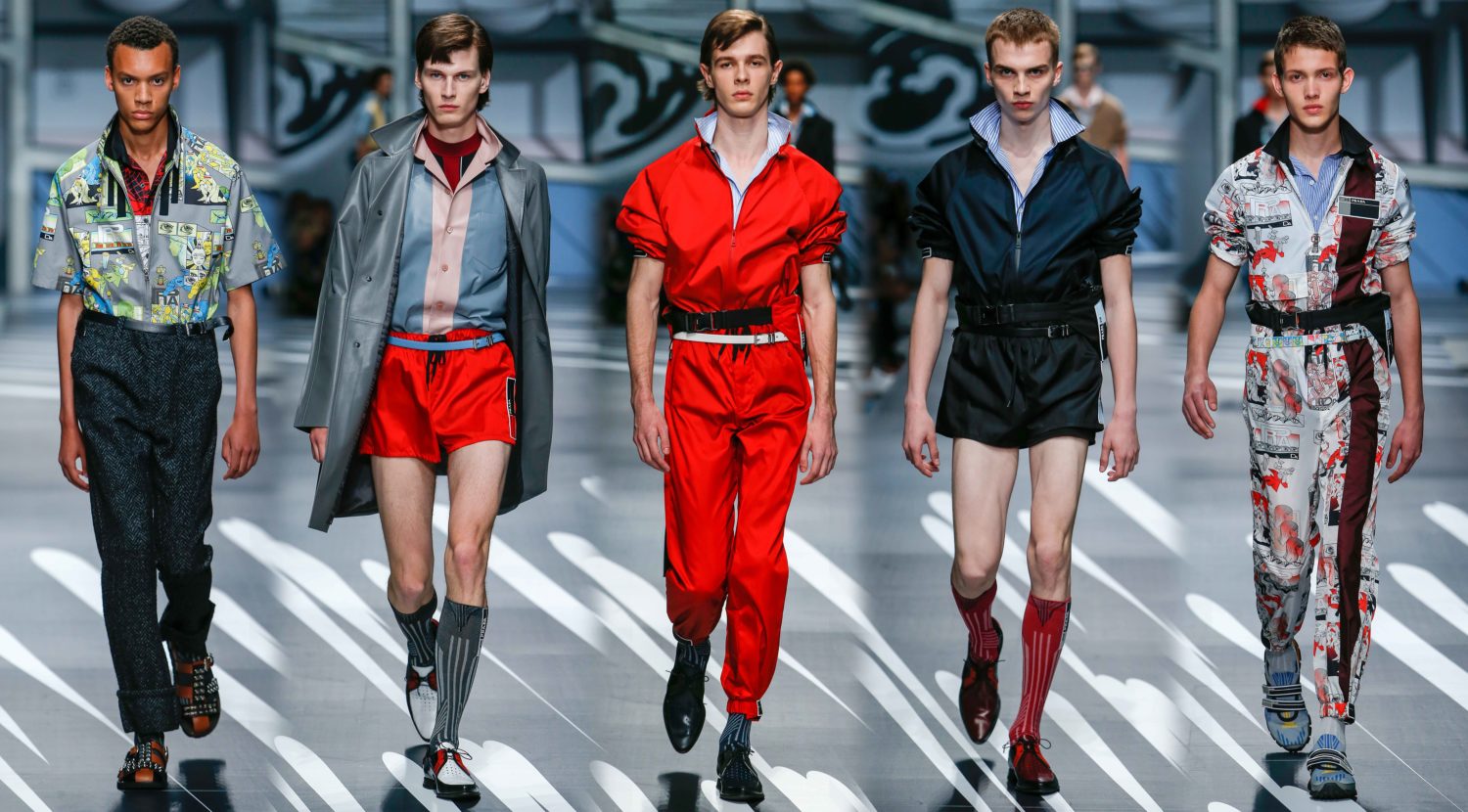 Miuccia Prada says jumpsuits for men will be the next big thing. For a retro vibe, try pairing a vintage shirt with Bermuda shorts and knee-high socks. Finish off by popping your collars up and wearing a utilitarian fanny pack.
Malibu 1992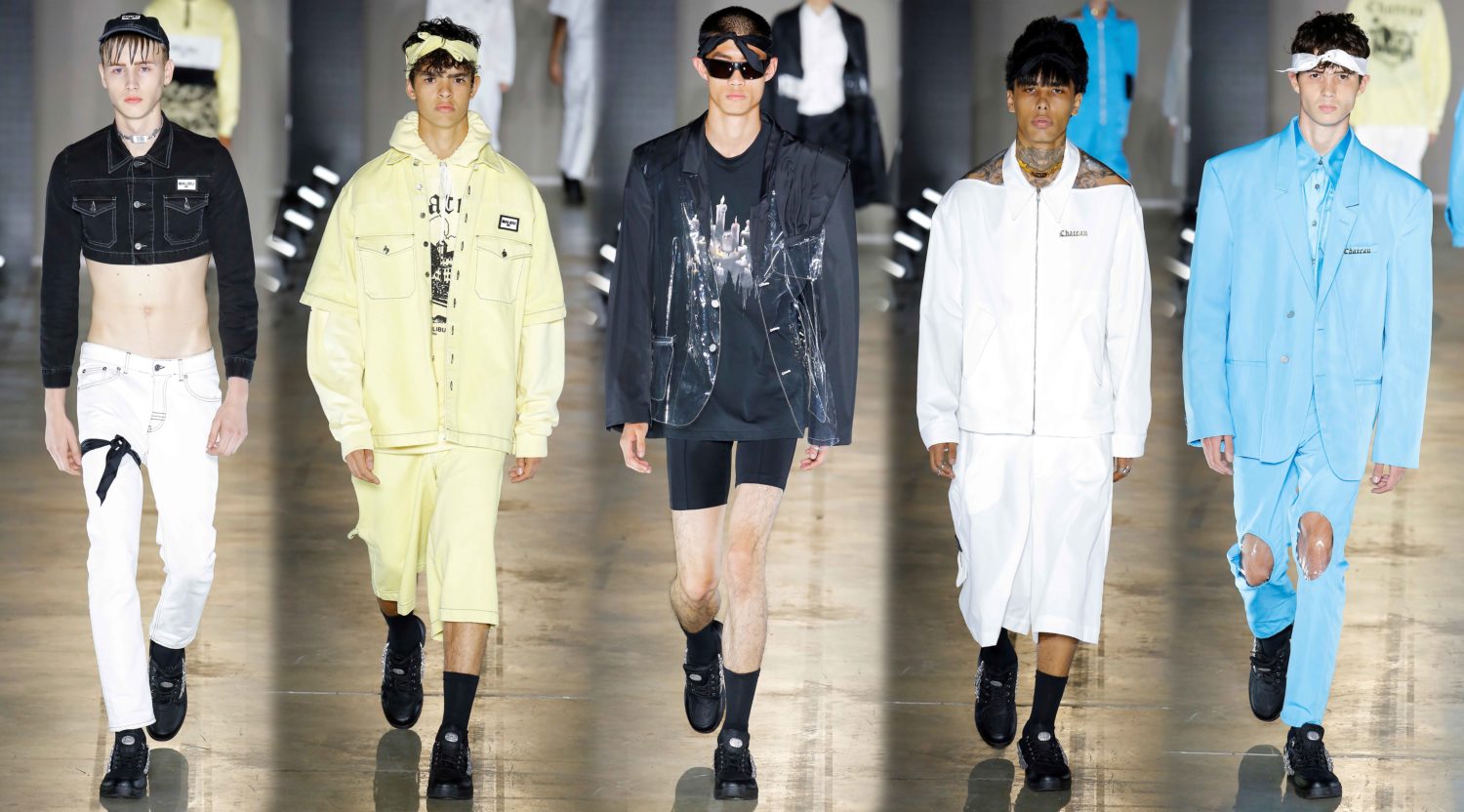 DJ-designer Dorian Tarantini suggests that cutouts in clothes can also be sexy for men. Layering washed-out pastel denim over hoodie jackets can be a smart way to warm you up and yet make you look cool. Complete the rebellious look with a bandana wrapped around your head.
Fendi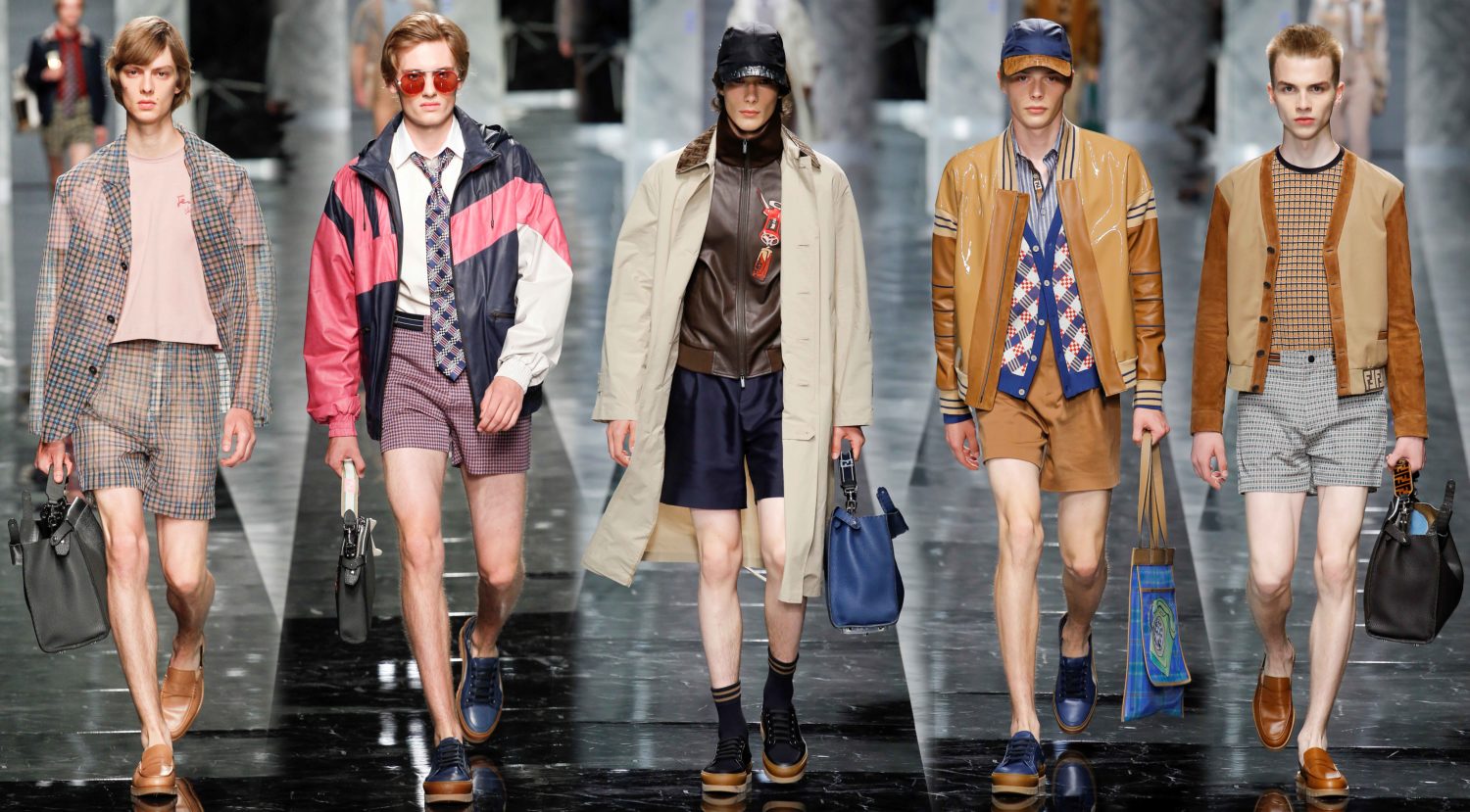 Preppy-chic is in: Checkered on checkered is okay as long as you add on another garment of the same color family to break the pattern. Top it off with a baseball cap and your favorite shopper bag.
Munsoo Kwon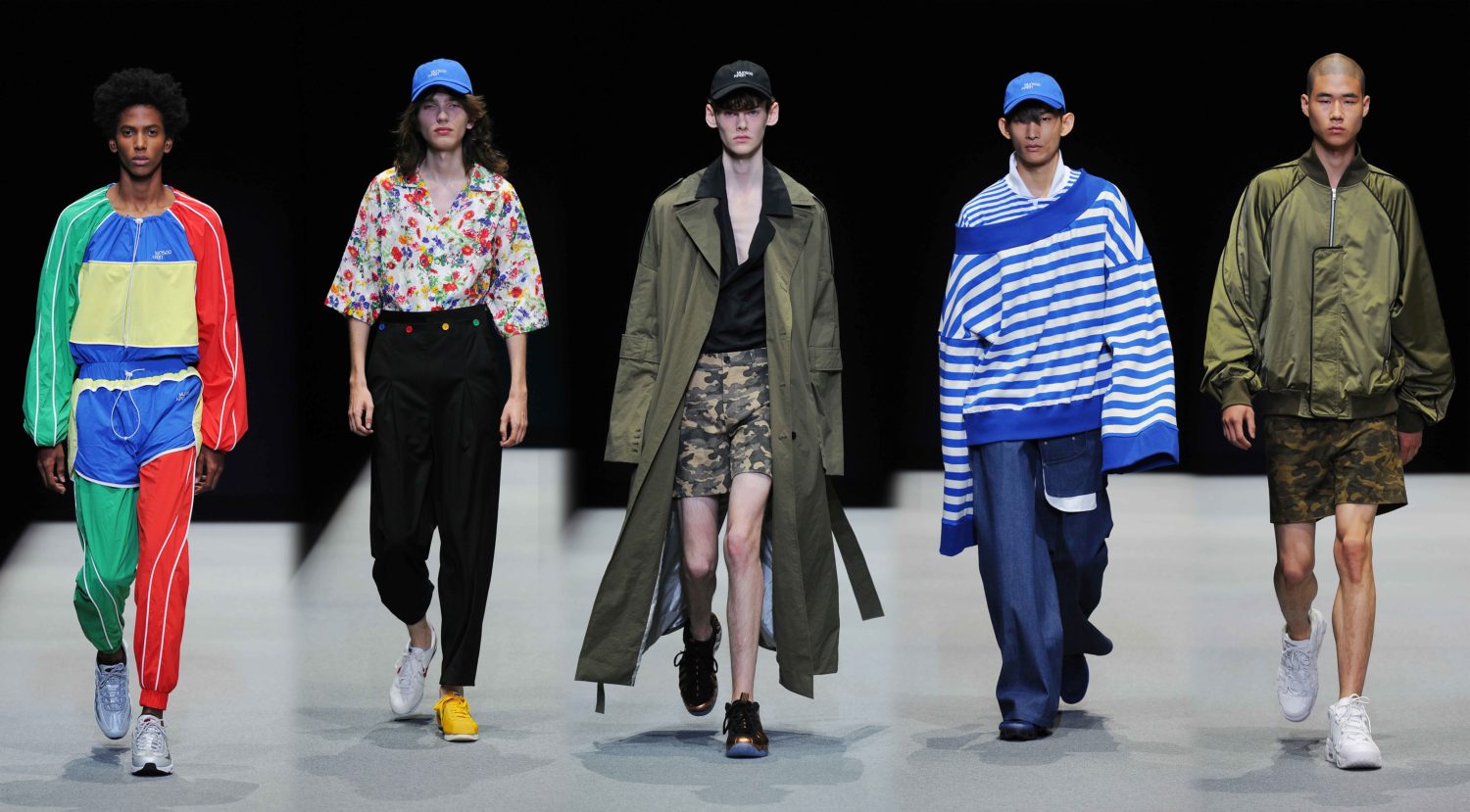 Try to experiment with your silhouettes: Wear oversized bell-sleeve sweaters and pair extra long coats with mid-thigh shorts. Go bold and play with colors like his color-blocked tracking suit. And by the way, when done right, mismatched sneakers can make you look cooler.
Dolce & Gabbana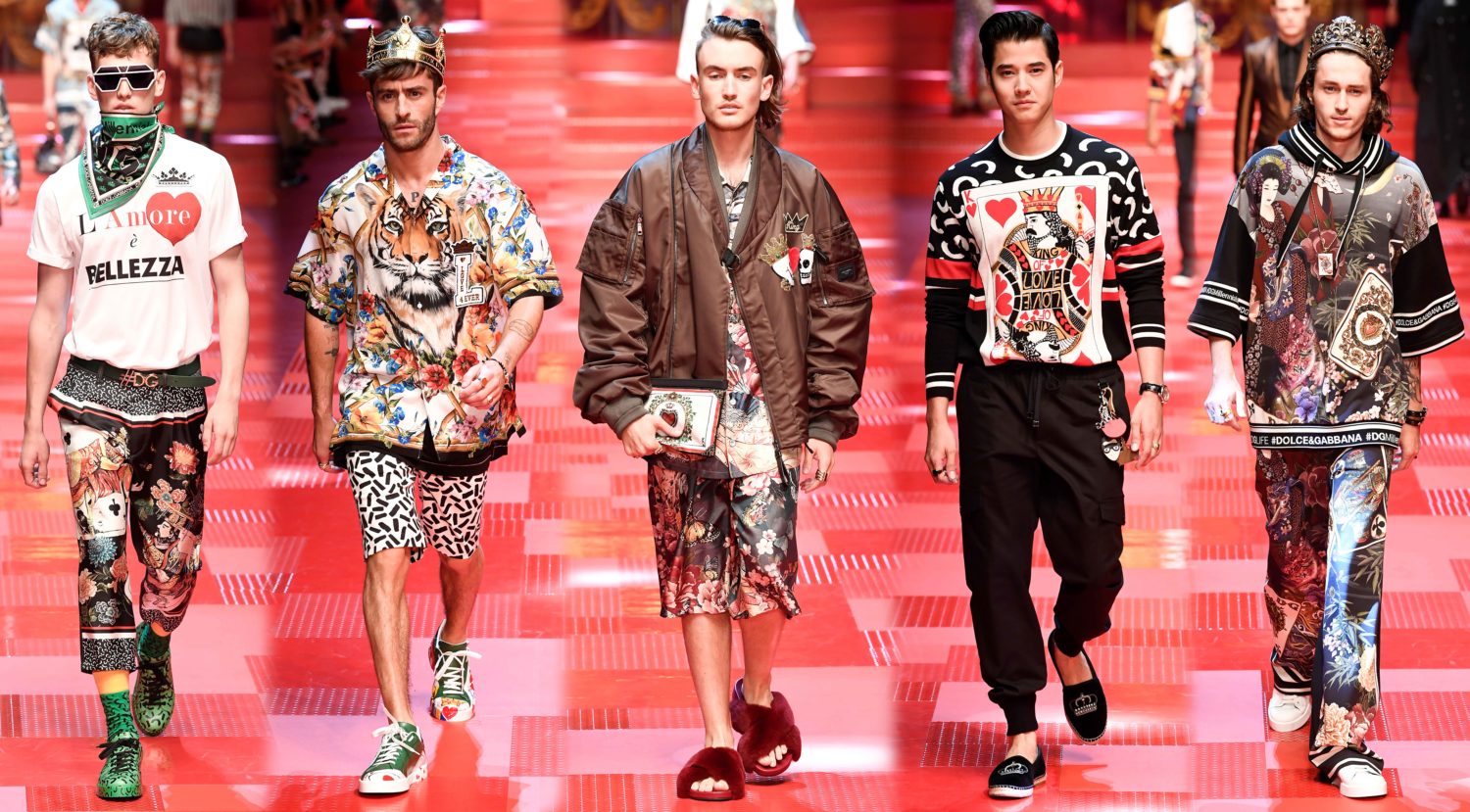 Depending on your mood, "more is more" can be good. Mix and match different patterns with eye-catching printed shirts. Any footwear with fur is in right now, so add on a pair like their fox fur sandals. And if you're really up for it, wear a crown to make it unique. (Also, spot Mario Maurer.)
Sulvam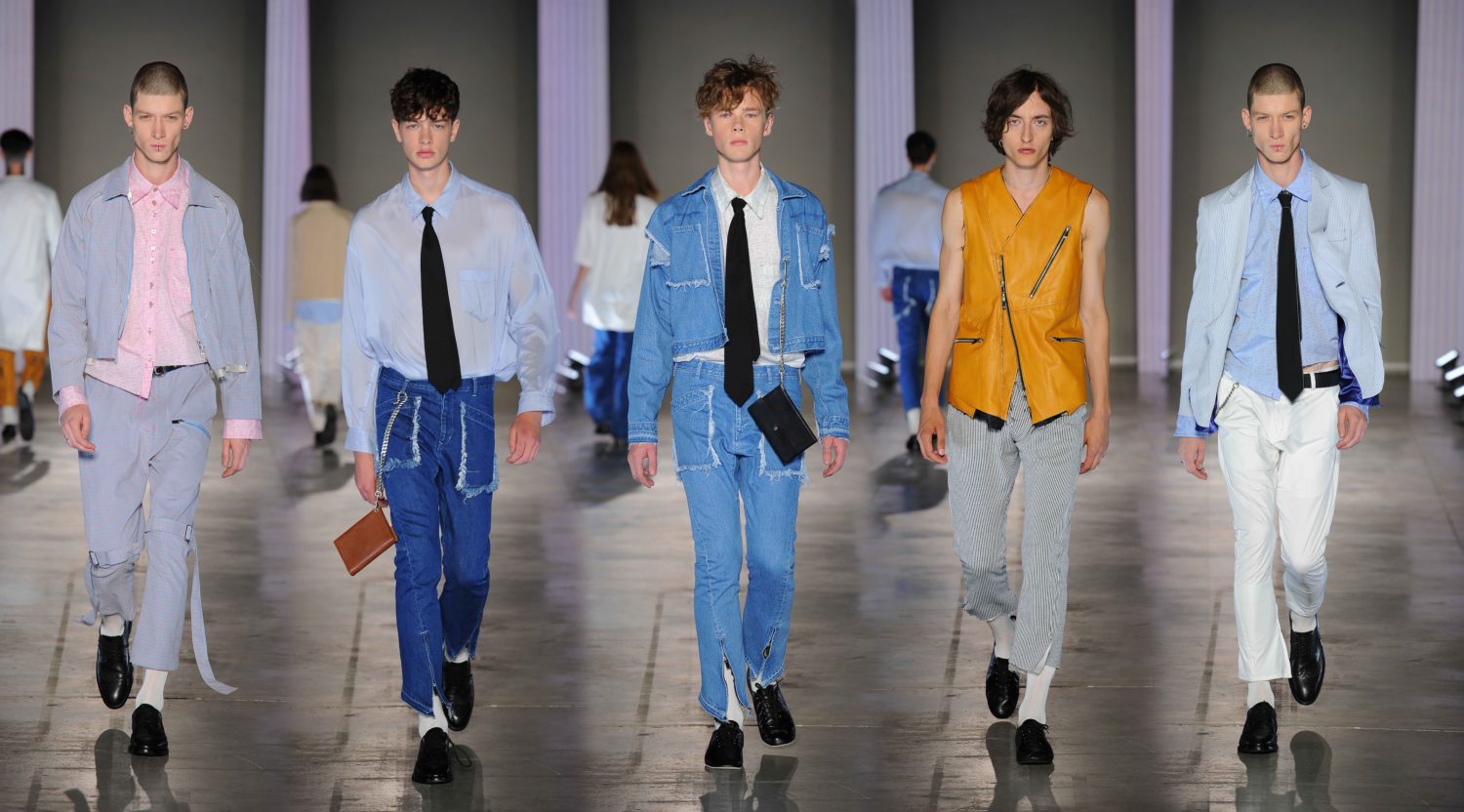 Deconstructivism says you are a risk-taker. Unfinished hemlines in jeans will give you more character and uneven shirt paneling amps up the rawness of the styling. Throw in a little Michael Jackson "Thriller" reference with a necktie and black shoes paired with white socks.
Christian Pellizzari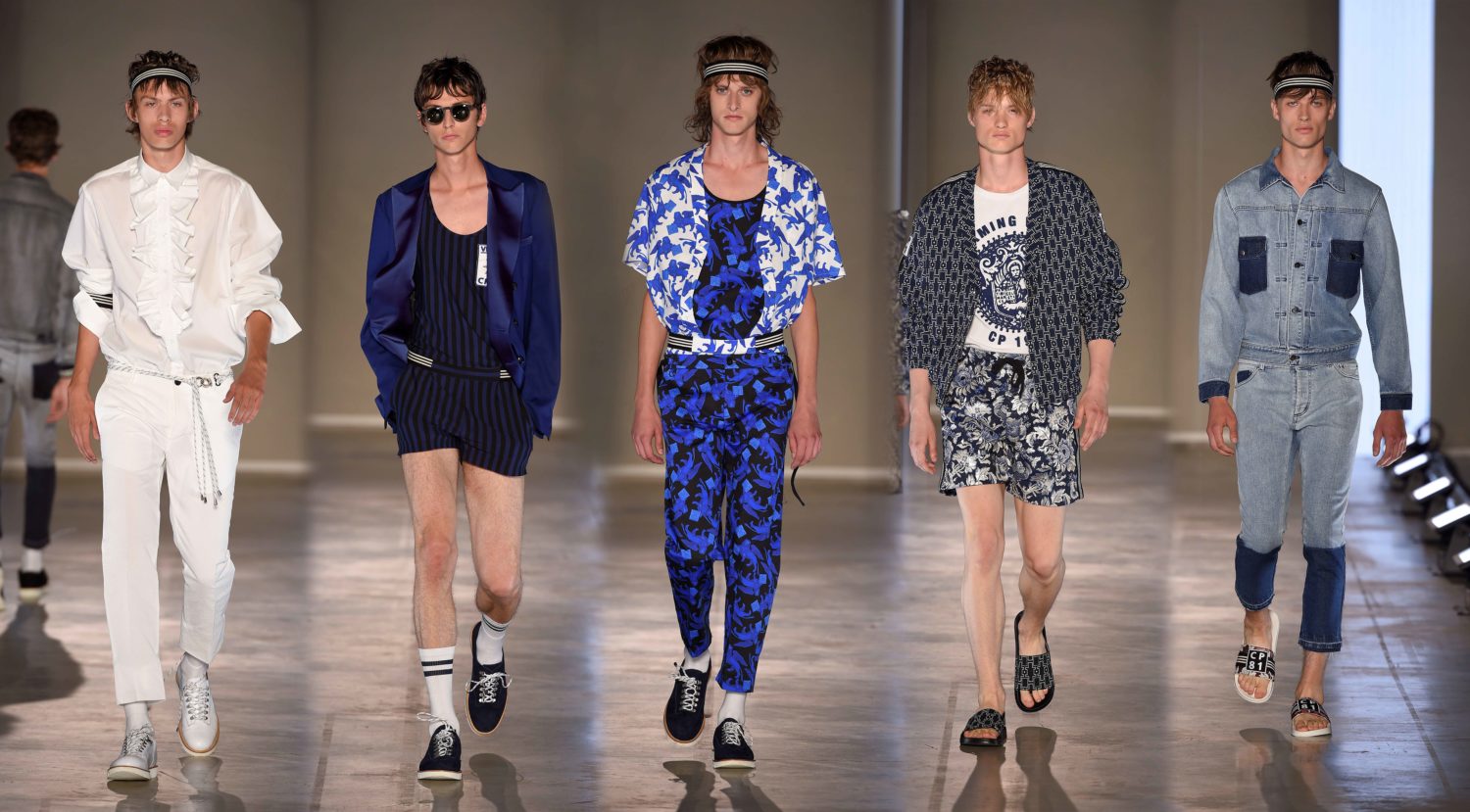 Keep your cool in shades of blue and white. Athleisure can make you look more thoughtful of your styling technique: tuxedo and brocade jackets over relaxed under garments elevate your ensembles. Elastic headbands will complete your sporty look.
Versace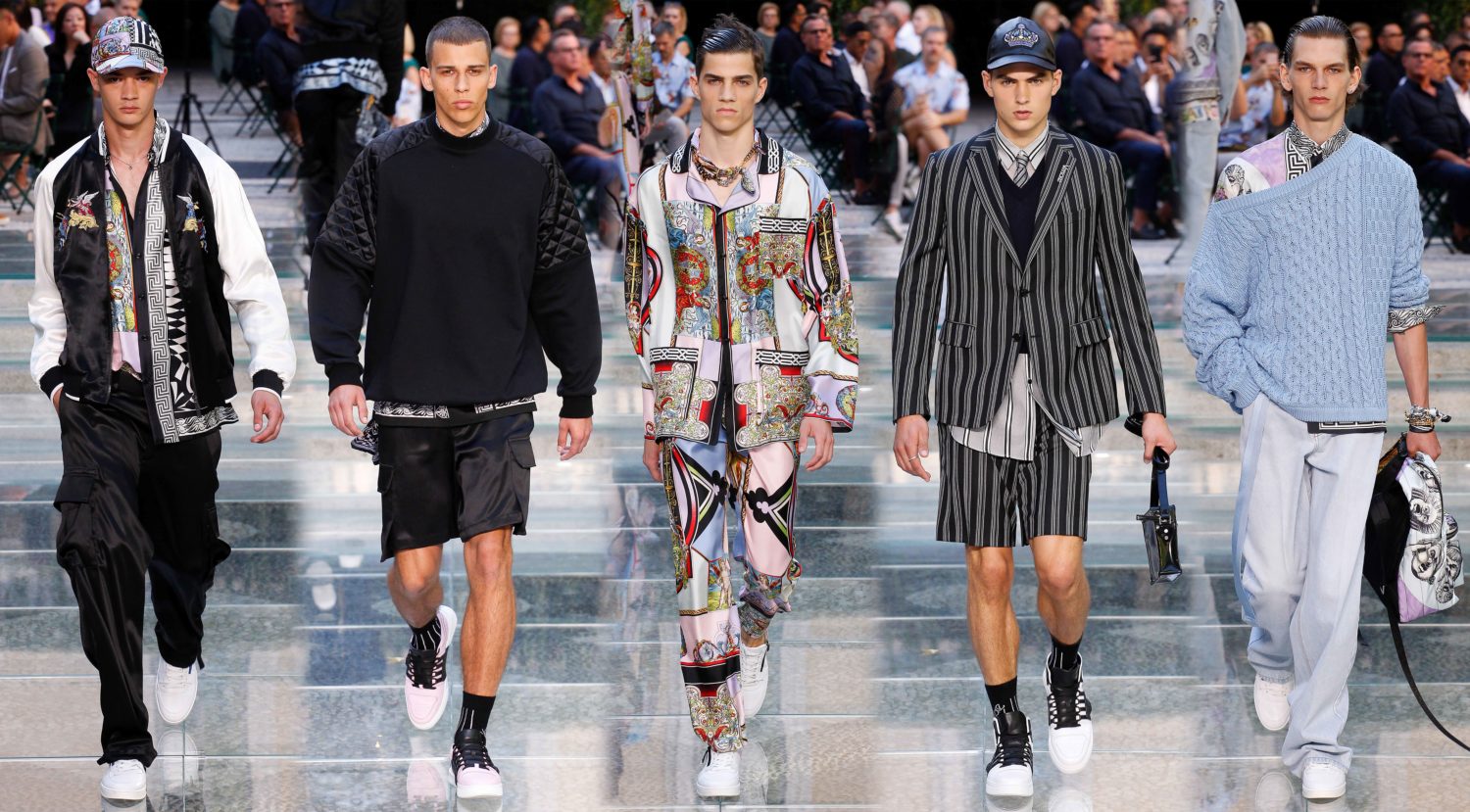 Donatella Versace says '90s logo branding in clothes is making a huge comeback. Silk pajamas and pinstriped suits will be on trend for the next season.
Follow Preen on Facebook, Instagram, Twitter, Snapchat, and Viber
Related stories: 
Did Miley Cyrus Call Out Dolce & Gabbana for Supporting Melania Trump?
Milan Men's Fashion Week Offers Shoe Options for Every Personality
What You Ought to Do When in Thailand According to Mario Maurer
We List Down Your Next Season's It Season's Accessories