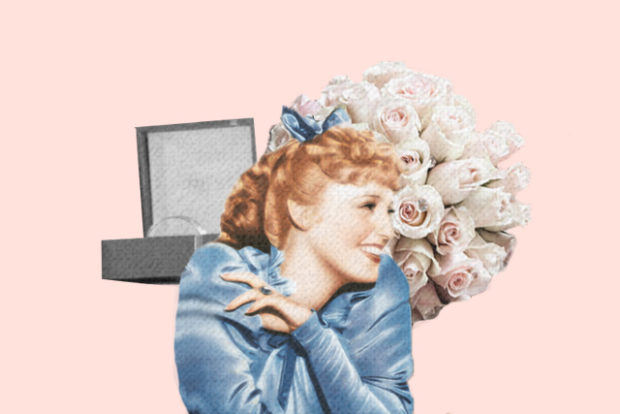 I realized that the "Marriage is something you must achieve in life, otherwise you live a failure" belief was so deeply ingrained in me until I confronted it in college, thanks to a genders philosophy class. It's easy to grow up thinking this way since my fairy tale books contained dreams of Prince Charming, and evil spinsters that lived alone in the woods.
Various TV shows and movies would innocuously present the stereotypes: the cold librarian or the miserable teacher living vicariously through the students we'd cheer on as they got together. The expectation is also enforced every time someone asks, "Why are you single?" "Because I wasn't born with a twin," is a retort I would love to give.
As we grow up, the requirement to get married is even used to put down women as they progress in their careers. We've spoken about how women are just quite not enough or impressive in a few, narrow-minded eyes if they don't have a husband and kids to go home to. There's always a catch: She's a high-ranking CEO who comes home to an empty apartment, crying at night. In one of my all-time favorite chick flicks, The Devil Wears Prada, we had to be okay with the one to one correspondence that because you do great in your job, your personal life takes a beating. Why can't women have it all? And why is it their fault always when they don't have a stellar love life?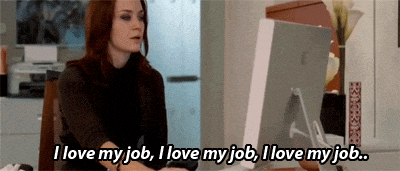 Don't get me started also on the millions of movies where plotlines around putting a wedding together or saving a marriage. Yes, I am all for relationships and finding happiness with someone. But I believe we've long learned that the earth is too big to only have one definition of happiness.
I need more stories cheering on the single girl who's ditched the fact that one man can make her happy. Yes, perhaps a prince will come. But if he doesn't, I'd like to think that there are so many other destinies for her out there other than eating ice cream and crying to a sappy movie. (Full disclosure though: Sometimes that is my happiness. Throw in a sheet mask and we're talking big.)
There's also something to be said for a woman who doesn't mind to date around for the fun of it. Bachelors seem to get all the fun, why can't women have the same too? It's an idea that my boss pointed out when she found that Amy Schumer in Trainwreck wasn't an actual trainwreck. "Can't a woman have fun?" my boss said.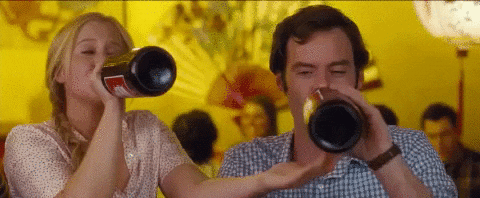 Marriage isn't a goal. I'd like to think that idea reduces its romantic quality. It makes it feel like a transaction. Two people finding each other and deciding at the right time they want to be together is magical and involves a lot of luck. I can't force that luck and I don't want to. When and if I get married, I hope it's not because there's an item on my bucket list I want to cross off. Marriage is special, that's why reducing it as a requirement in life like getting a job, buying a house, or landing a big promotion sounds like nonsense. I refuse to put women (and men) by such a ridiculous standard. I refuse to impose that love and all the nice things that come with it as something we should all aim for, otherwise, we're failures, no questions asked.
I think if you've ever been in love, you'd know that it's not an achievement. It's an experience that's rich and complex. And if you've known love, you will also understand how being single and choosing to be so isn't the standard by which we judge our lives. And that both sides of the spectrum offer equally fulfilling possibilities.
Art by Lara Intong
Follow Preen on Facebook, Instagram, Twitter, Snapchat, and Viber
Related stories: 
How Rom-Coms Skew Our Idea of Love and Relationships
Why Do Women Have to Downplay Their Achievements?
How Class Plays Into Your Next Online Match
How an App Renewed My Faith In Dating Once Again
How Change Affected My Life as a Wife and a Mother