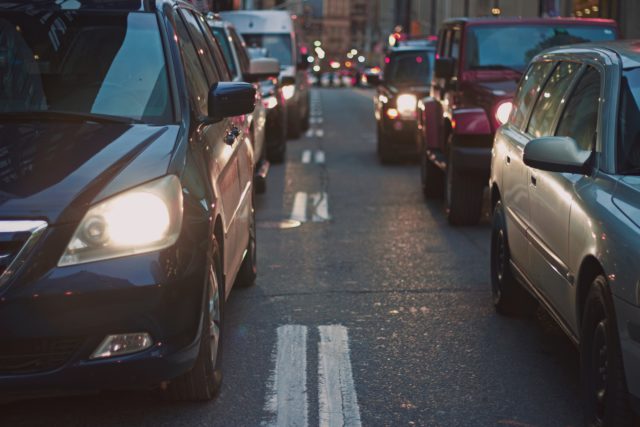 The LTFRB finally lifted Uber's suspension after the ridesharing company paid a P190-million fine. (We want to know how they came up with that amount.) Of course, collective cheers were seen on social media after the 15-day hiatus ended. We could finally go home with ease—if there was no surge that is.
https://twitter.com/Uber_PH/status/902464007344275458
Netizens happily shared screenshots of their app to welcome Uber back. (Yes, including us.)
#UBER is sooo back! #UberOn #UBERisBACK pic.twitter.com/eBM9nL3oc0

— Red (@ja_D_red) August 29, 2017
Finally!!! #UberOn pic.twitter.com/yhEg29snpU

— Quinn Mazikeen (@janlee12k) August 29, 2017
Many posted how they got home fast and safe when they used Uber again.
Happy that Uber is back, home and hassle free booking at a reasonable price #UberOn

— Nona Gonzaga 🌸💙🌼 (@nonagon16) August 29, 2017
https://twitter.com/lhenngwapa/status/902579440621727744
There were also cute exchanges between riders and drivers.
Kulang pa ba yung 190M, LTFRB?
Rakenrol to da world, olrayt!#UberOn #UberIsBack #UberStories pic.twitter.com/zHIonc3PKC

— Inna Morata (@moratainna) August 29, 2017
Very punny, sir. My first ride after the return of Uber and he sends me this:#Uber #UberPh #UberOn #pun pic.twitter.com/ems3aDIIr8

— Emmanuel Hernandez (@ReverseTheLeon) August 29, 2017
uber driver: "maligayang pagbabalik sir!!"

YES KUYA SAAAAME ILYSB @Uber_PH

— matthew lazaro (@mattlazaro) August 29, 2017
https://twitter.com/Jayveegat/status/902673077892399104
Of course, we can't forget the witty song references.
It must have been #grab but its #UBER now 🎵🎶 #UberOn #UberLangAngBumabalik

— Jan-C Raz (@superjanc) August 29, 2017
2 weeks ago: but it's UBER now, grab car and take a bow 🎼

today: and now we're starting UBER again 🎶#UberOn

— Sir Nic ⚡ (@shinichi25007) August 29, 2017
Meanwhile, Saab Magalona also suggested something that can improve the rider's experience.
More chances of 5-star ratings!⭐️

— Saab (@saabmagalona) August 29, 2017
You get the picture: Everyone's elated to finally use Uber again to get around. Yay for more options and easy bookings! Again, welcome back!
Photo courtesy of Unsplash
Follow Preen on Facebook, Instagram, Twitter, Snapchat, and Viber
Related stories:
Uber's One-Month Suspension: How Riders and Drivers Are Handling It
The Government Fined Ride-Sharing Services, Now What?
Social Media Unites in Sharing Public Transportation Horror Stories
8 Things You Do that Annoy Your Driver
Uber Now Allows You to Book For Someone Else