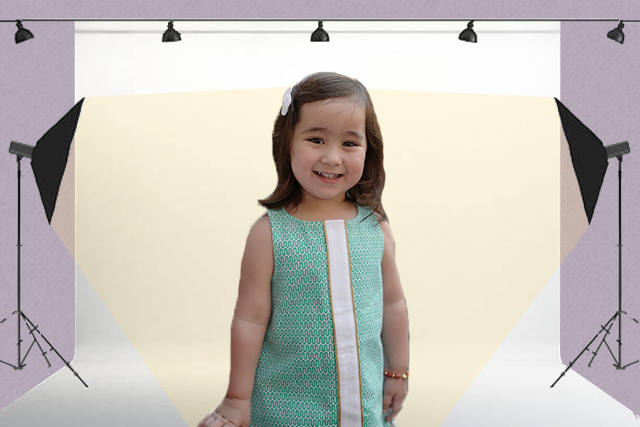 With the rise of social media comes the influx of celebrity baby Instagram accounts. Handled by their parents, you will see them pose for photos, wear cute costumes, and even their candid moments. If you are like these parents, snapping pictures trying to cherish memories, here are some ideas you can use for their next photo op.
Copy iconic poses
Everyone, start familiarizing yourself with Coco Rocha's adorable daughter. Ioni James Conran is just two years old but she has her mom teaching her how to model. Aside from practicing her runway walk at the airport, she also like to pose for photos. While in Paris, she copied Marilyn Monroe's iconic pose and outfit, topping it off with a cute smile.
Choose a foreign backdrop
Seve Soriano was also in Paris recently and his parents decided to take his photos against the beautiful buildings. Here, Seve is sitting in front of a yellow brick structure with columns and statues. He may just be sitting casually but it made for a great photo.
Dress them in cute costumes
As if baby Primo wasn't cute enough, his parents dressed him in an equally cute monkey costume. By the looks of his smile, he seems to like it too. For your own child, you can take inspiration from these celebrity baby's Halloween costumes.
Catch candid moments
Baby Archie has already been in an actual photo shoot but Georgina Wilson also likes to catch his candid moments. Whether it's at the beach or music festival, try to snap as many photos as you can.
Let them express themselves
Scarlet Snow Belo knows how to pose for photos. From channeling her inner Audrey Hepburn to upstaging her mom's picture, she knows how to strike a pose. Scrolling through her feed, you will see how she's always experimenting with different facial expressions and actions.
Art by Lara Intong
Follow Preen on Facebook, Instagram, Twitter, Snapchat, and Viber
Related stories:
The Cute Trait that Baby Primo Got From Iya Villania and Drew Arellano
Plan a Kiddie Party Like Seve Soriano's or Scarlet Snow Belo's
All the Skills Scarlet Snow Belo Can Do at Two Years Old
Saab Magalona Announces Pregnancy, Tells People to Stop Asking Her About It