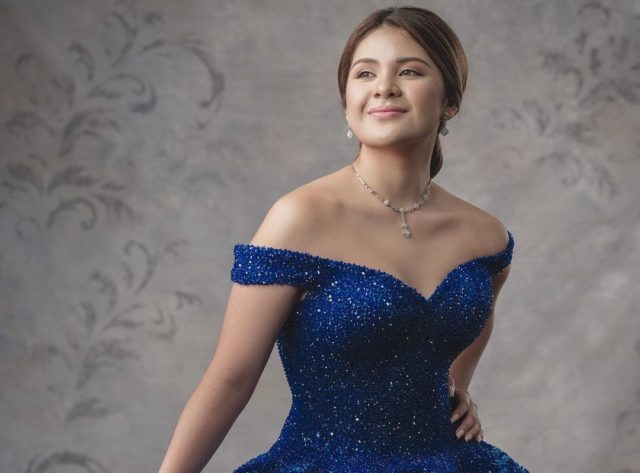 Isabelle Duterte's debut happened last night and it was as lavish as we imagined. And, like we mentioned before, she had a few outfit changes. If you think her pre-debut gowns were over-the-top, think again.
The first gown was a millennial pink La Tercera dress. It looks like a silk robe with a lace neckline, and she wore it while she was getting her hair and makeup done. It's also the same shade as the Rosenthal Tee dress she wore for her pre-debut shoot at the Malacañang Palace.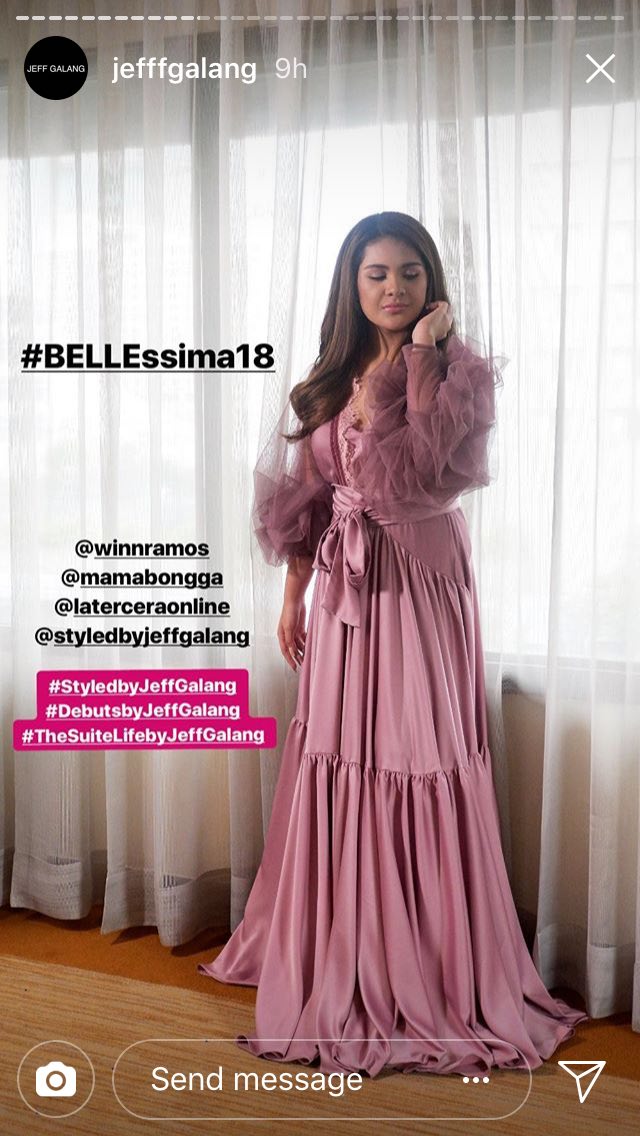 Next, she wore a white ORIAS Studios pantsuit for her dance number. Take note that she also had on heels while performing. Do you perhaps get superpowers when you're part of an influential family?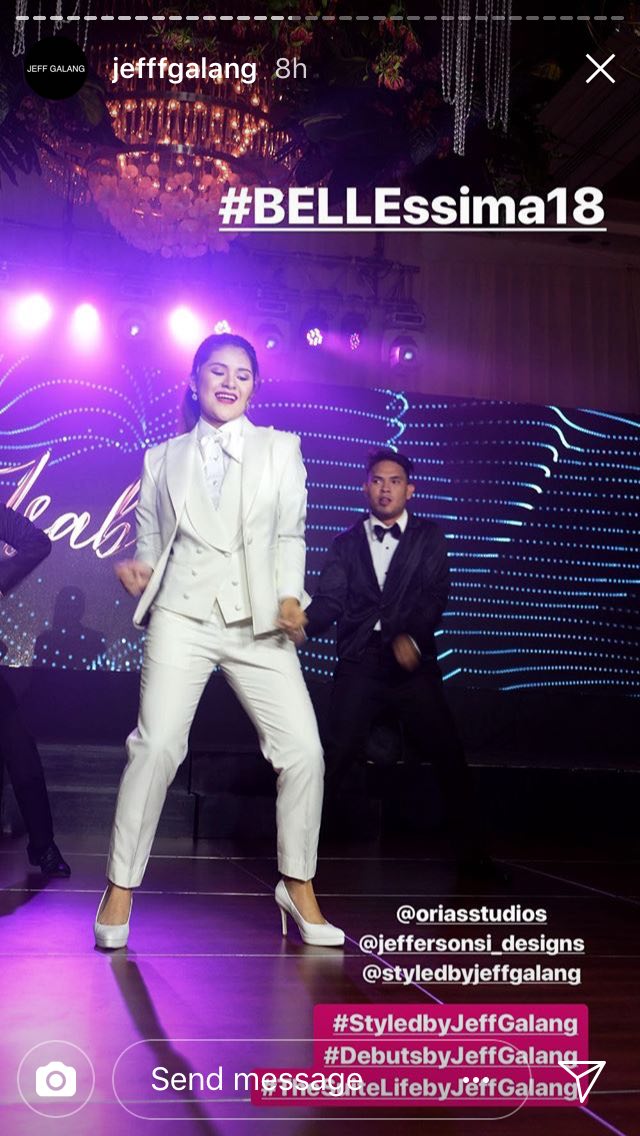 For her grand ball gown, she opted for Michael Cinco. It's an ombre blue couture gown with Swarovski crystals on the skirt. Just like her Garimon Roferos pre-debut gown, this one was shipped from Dubai as well.
Isabelle's after-party look was a white lace gown by Jefferson Si. She paired it with silver heels and simple jewelry.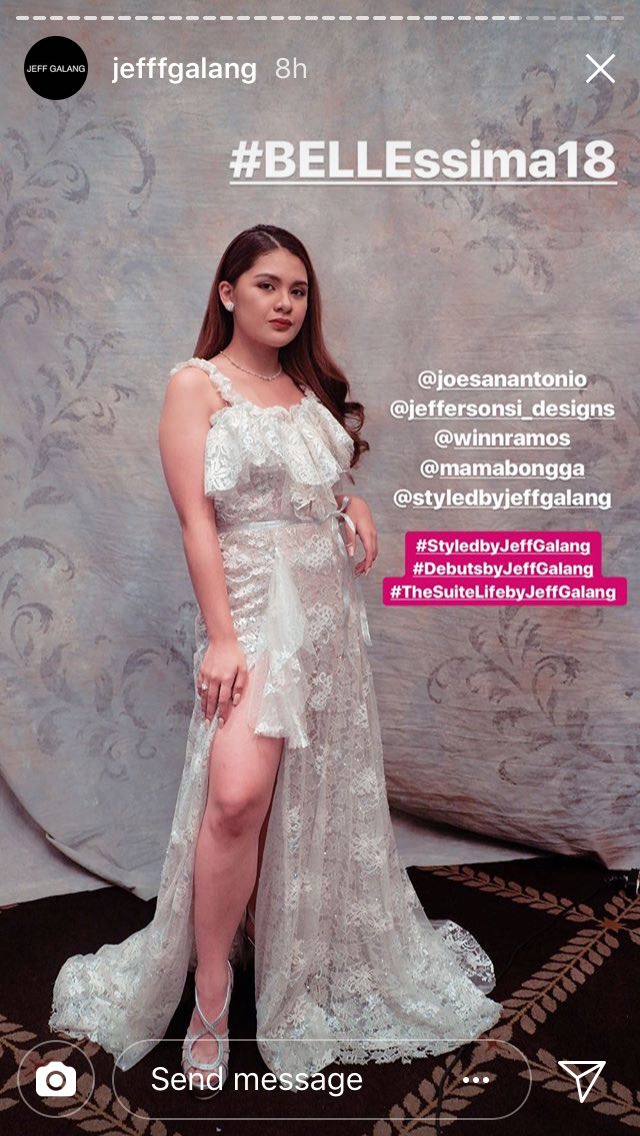 If you total all the gowns she wore for her debut preparations, she must've worn over 10 by now. That's more than a lot of celebrity weddings we've seen.
As for the other details of the debut, we'll talk about that in another story.
Photo by Lito Sy
Follow Preen on Facebook, Instagram, Twitter, Snapchat, and Viber
Related stories:
How Many Designer Gowns Did Isabelle Duterte Wear For Her Pre-Debut Shoot?
Isabelle Duterte's Debut Is Tomorrow, Here's What We Know so Far
How Much Did the Photographer Really Charge for Isabelle Duterte's Pictorial?
What Did It Take to Pull Off Isabelle Duterte's Pre-Debut Shoot?
Did Isabelle Duterte Violate a Law During Her Pre-Debut Shoot?