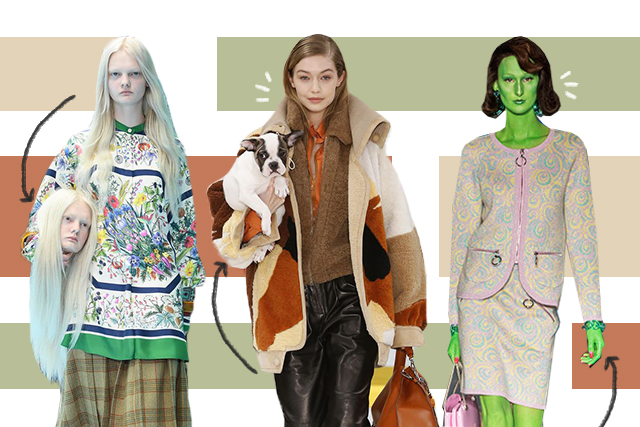 Fashion week is always interesting because you never know what you're going to witness on the runway. Models may be wearing the next trend or an over-the-top piece. Some designers also go the extra mile to dress up the set for added atmosphere.
In the past few weeks, we've seen eye-catching pieces on the runway and eccentric venues. There were even surprise appearances here and there. So we checked out the highlights of New York, London, and Milan that made us go from "whoa" to "WTF."
Gucci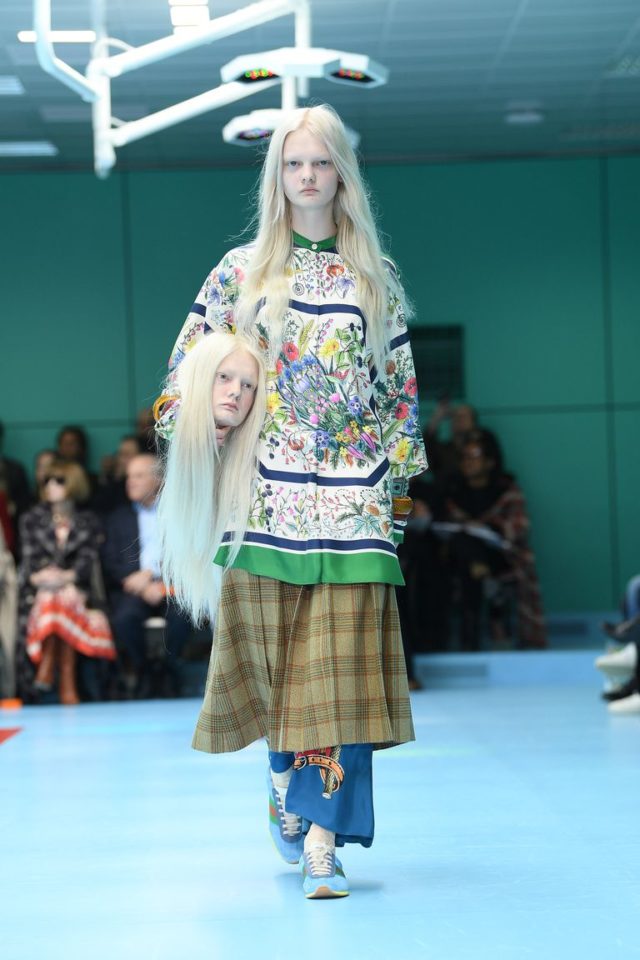 Gucci has made some interesting decisions for their campaigns and recently, their fall 2018 show. One of the most talked-about elements were the models that carried fake decapitated heads that looked exactly like them. According to HighSnobiety, this was inspired by saints who carried their own heads (also known as a "cephalophore"). Good job, Gucci. Now we can't unsee this.
Dolce & Gabbana
Dolce & Gabbana had drones on the runway to show their handbags pic.twitter.com/YBhQel6Wgj

— Spread Love and Kindness 🙏 (@FashionweekNYC) February 25, 2018
Aside from getting members of royal families to walk the runway, D&G continued their millennial takeover by using drones to carry handbags. This is the future, everyone.
Calvin Klein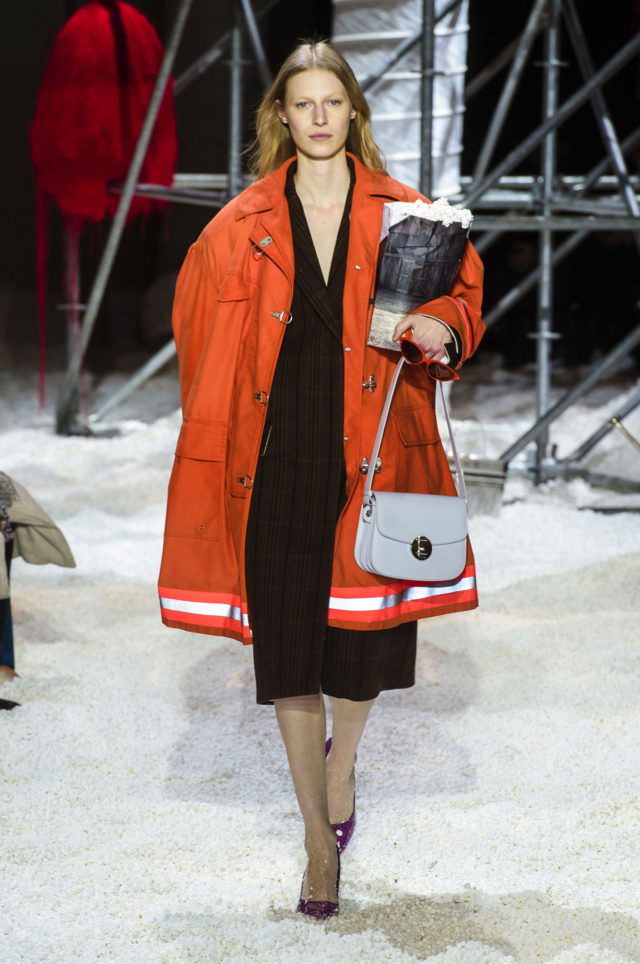 Calvin Klein's fall 2018 showcase at NYFW featured loads of popcorn on the runway. The guests and models also carried bags of the snack. According to The Cut, this may have been inspired by Raf Simons' love for movies. In the past, he's referenced films like The Shining and Christiane F. for his collections. Luckily no one slipped while navigating through the sea of popcorn.
Tod's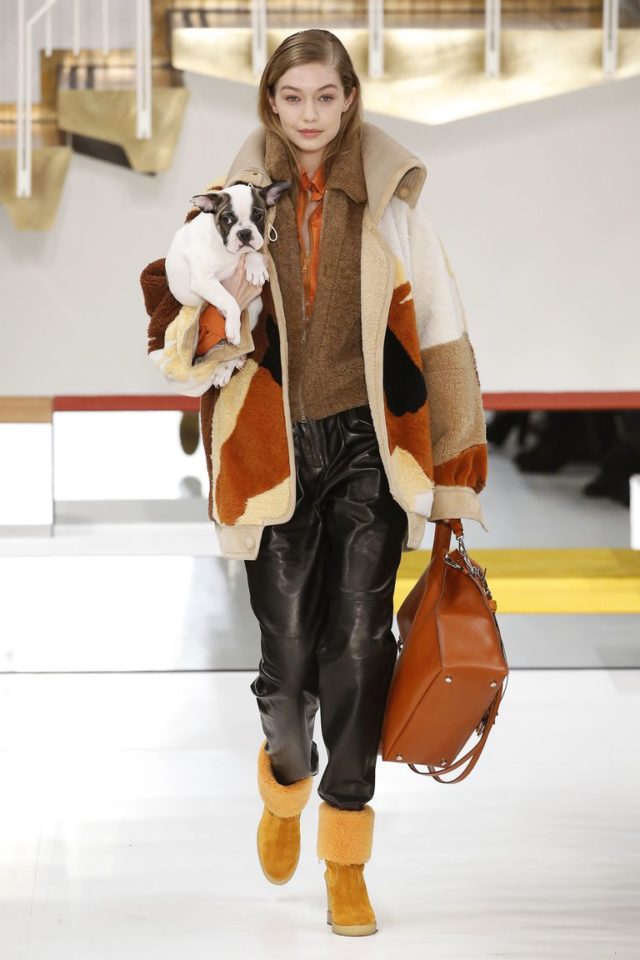 We almost ignored the models when we saw them carrying puppies on the Tod's runway. Gigi Hadid carried a cute French bulldog while other models had a chihuahua, a white terrier, and a king Charles spaniel. If Tod's wanted people to buy their clothes via puppies, they did a good job at convincing everyone. (We just wish that the pups came with the clothes.)
Moschino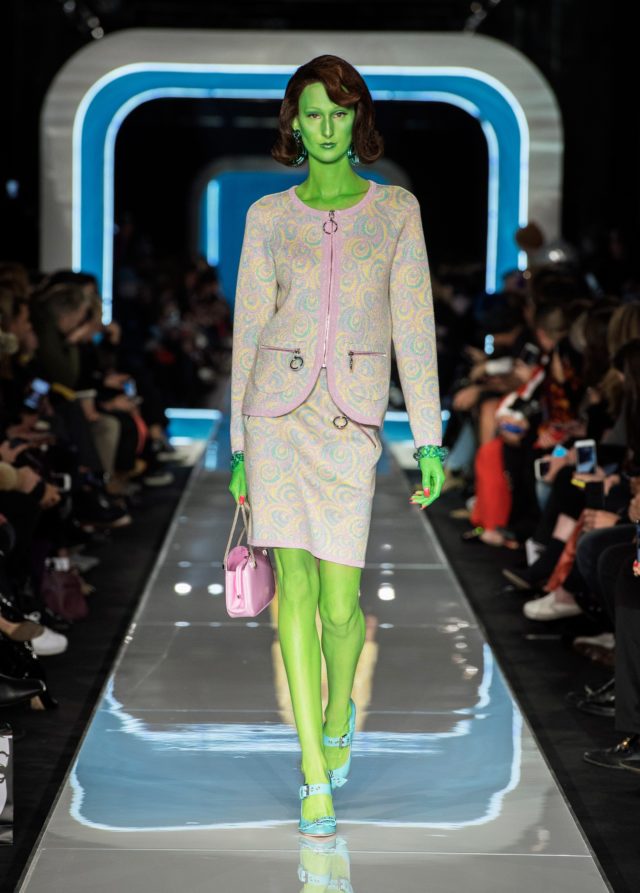 Moschino's fall 2018 collection was an homage to Jackie Kennedy and Marilyn Monroe. Amid the retro-inspired looks, some models had neon body paint on. Vogue reported that Jeremy Scott was inspired by a conspiracy theory that JFK believed aliens were real.
Matty Bovan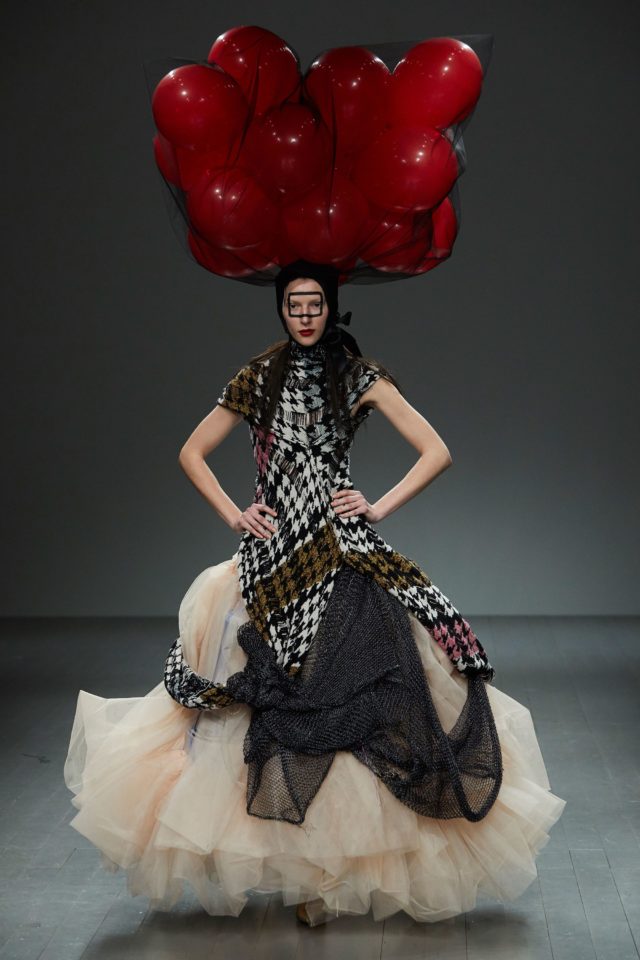 At London Fashion Week, Matty Bovan closed her show with headpieces filled with big, shiny balloons. "I suppose it's about carrying the weight of the world on your head—but in a light way," she told Vogue.
Prada
Prada got makeup artist Pat McGrath to do the models' looks for its latest collection. And if there's anything you need to know about Pat, it's that she takes makeup to the next level. That's why one of the Prada's shining moments were the Swarovski crystal cat-eye wings. What she did was use violet and pink eyeshadows from her MTHRSHP palette to create the wing shape, and just place the crystals on top. It's also the perfect trick to cover up wonky lines.
Gypsy Sport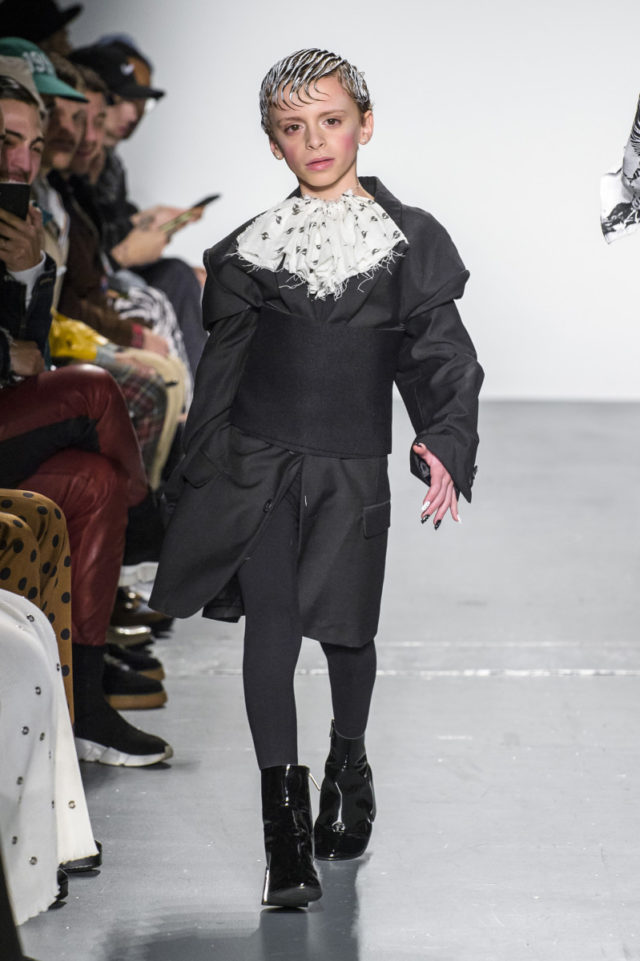 As part of their inclusive model lineup, Gypsy Sport recruited 10-year-old drag queen Desmond Is Amazing (real name: Desmond Napoles) for their fall 2018 show. He sported silver hair, an all-black outfit with a ruffled white neckpiece, and even perfectly manicured nails. What a #kween!
Chromat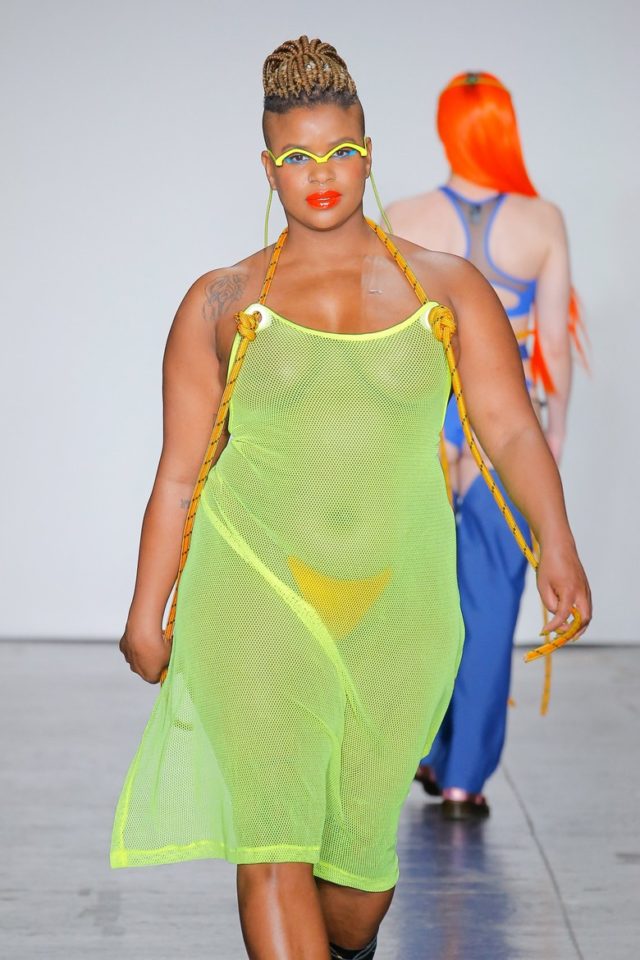 Chromat also showcased a diverse roster on the runway. Aside from models of varying color and body shapes, they also had breast cancer survivors who underwent mastectomies. Completing the show was a performance by Filipina singer-rapper K Rizz.
Richard Quinn
Her Majesty views Richard Quinn's runway show alongside Dame Anna Wintour.
Richard is the first recipient of The Queen Elizabeth II Award for British Design. @LondonFashionWk #LFC pic.twitter.com/5L6D7wz7eV

— The Royal Family (@RoyalFamily) February 20, 2018
This isn't really over-the-top, but when you have Queen Elizabeth II sitting front row in London Fashion Week, you pay attention. The Queen showed her support to Richard Quinn, who was the first recipient of the Queen Elizabeth II Award for British Design. She even brought her own blue velvet cushion seat to the show. Nothing but the best for the head monarch.
Art by Lara Intong
Follow Preen on Facebook, Instagram, Twitter, and Viber
Related stories:
Anna Wintour Sat Next to This Iconic Woman at London Fashion Week
This Filipina Singer-Slash-Rapper Performed at New York Fashion Week
Gucci Takes a Stand Against Gun Violence
NYFW Beauty Looks Were a Mix of Bold Colors and Orange Blush
Meet the Filipino Designers Who Presented at Milan Fashion Week