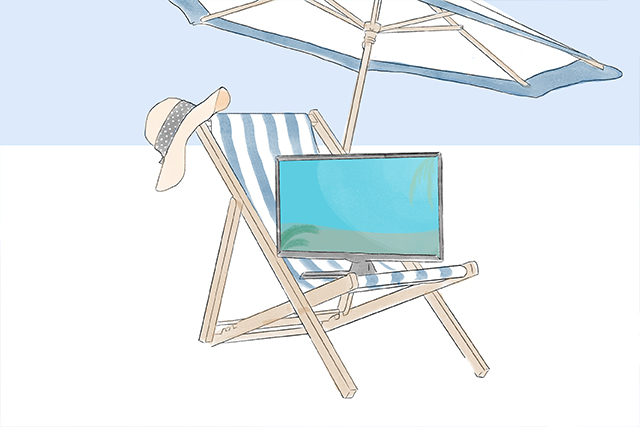 Here at the Preen.ph HQ, we love to binge-watch movies. If you've seen our list of female-directed films and movies about food, you know what I'm talking about. In light of the summer season, however, we wanted to give you another list of flicks perfect for your sunny mood. We've included throwback films from your childhood and more recent ones that will melt your heart. What do they all have in common? They are either set during the summer or have that same sort of relaxed feel to them. Okay, I'll stop rambling now and get straight into the list. Look for copies of them and get ready for a movie marathon.
Parent Trap
Growing up, I'm sure a lot of us wanted to attend summer camps like the one in Parent Trap. In this film, you will follow a set of twins who try to get their parents back together. Watch them eat Oreos and peanut butter at camp, pull pranks on each other, and go camping with their dad's evil fiancée.
Call Me By Your Name
No, we're still not over Call Me By Your Name so we might just be renting it on iTunes this summer. This may bring back memories of your first love or even vacations you've had in the past. Fair warning though, you will want to plan a trip to a small town in Italy after watching this film.
Sisterhood of the Traveling Pants
Plan a sleepover with your friends and marathon Sisterhood of the Traveling Pants. You might not relate to sharing an article of clothing with your gal pals but everything else might seem familiar. Like your first heartbreak or wanting to follow your passion, and losing a loved one. Whatever it may be, in the end at least you'll have your girlfriends to support you.
Mamma Mia
We had to include this in the list for the musical lovers out there. To prep you for Mamma Mia! Here We Go Again!, we suggest watching this one first. Set in Greece, you will see how Sophie, played by Amanda Seyfried, plans for her wedding. But more importantly you will follow her adventures of trying to figure out who her father is. You'll laugh, cry, and definitely sing along to this movie.  
Ferris Bueller's Day Off
Adding an '80s flick to a movie marathon is always a good idea so include this one on your list. Before getting married to Sarah Jessica Parker, Matthew Broderick played Ferris Bueller in this comedic teen film. His character is known for getting away with cutting classes so he tries to pull it off one last time before graduation. It's filled with laughs, disguises, and a very angry principal.
Art by Yayie Motos
Follow Preen on Facebook, Instagram, Twitter, and Viber
Related stories:
The Animated Films that Will Make You Relive Your Childhood
How Rom-Coms Skew Our Idea of Love and Relationships
Critically-Acclaimed Films That Aren't Produced by Harvey Weinstein
What If These Celebrity Siblings Starred In a Movie?