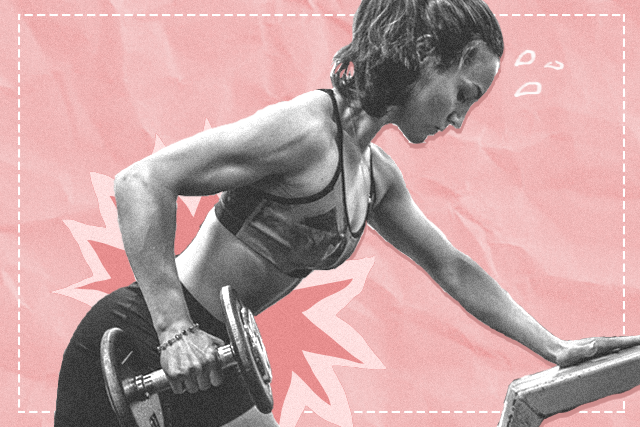 Everyone's period cycle is different and we all handle it in different ways. Personally, my period doesn't go smoothly. Ever since I first got it in grade school, my cramps have been pretty terrible. There have been times where I had to skip class because of it. I would basically be on the bathroom floor throwing up because the pain was so bad. I even had to be brought out of class in a wheelchair once in college.
Because of this, I tend to stop working out when I have my period. I avoid any intense movements for fear of triggering my cramps. Just this week, that all changed and I have a new perspective on it.
As part of our Preen Sessions events, we had a workout at Flyweight. This was on the second day of my period and my cramps kicked in just an hour before we had to start boxing. I quickly popped a painkiller and waited for it to work its magic. Thankfully the pain did go away and I was ready to give my all in the class.
Contrary to my expectations, my period did not make me struggle during the exercise. I was able to follow the coach and deliver strong punches. After the workout, I didn't feel bad at all.  I was energized and rejuvenated.
According to Women's Health, "Generally speaking, working out during your period is a good thing, because exercise helps relieve period-related annoyingness like anxiety, fatigue, and headaches."So, if you're like me and you don't exercise during this time of the month, maybe you should reconsider.
Fitness Magazine states that "cardio is better than strength training." You can start off light by walking or pump it up by jogging. These exercises will also "release tension, stretch the lower back, and relieve bloating."
Another workout you can try according to Health is high-intensity interval training (HIIT). "[The] hormone shift makes fuel more accessible to your body, allowing you to push harder and get more out of short, fast-paced workouts than you would during other times of the month." If you want to try this out, check the video below.
Now that you know that exercising during your period can actually be good for you, all you need to do now is push yourself to do it. But, don't forget to take breaks when needed and stay hydrated. You can do it, ladies!
Art by Marian Hukom
For the latest in culture, fashion, beauty, and celebrities, subscribe to our weekly newsletter here
Follow Preen on Facebook, Instagram, Twitter, YouTube, and Viber
Related stories:
Top 5 superpowers you get from your period
Beat period cramps with food from your pantry
Ladies, menopause isn't as dreadful as you think
In this country, girls die because of their periods