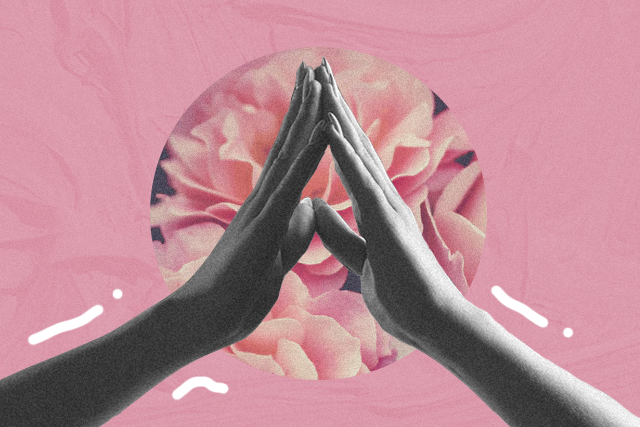 Every week, Preen tackles motherhood sans the rose-tinted glasses. Our columnists L. Juliano, Marla Darwin, Monica Eleazar-Manzano, Rossana Unson, Chrina Cuna-Henson, and Ronna Capili-Bonifacio tell their personal experiences like it is—at times frustrating, oftentimes confusing, but always enlightening.
I had a conversation with a colleague about her issues with our direct boss. A fresh graduate from one of the top universities in the country, I didn't expect to hear her one particular complaint from the string of grievances she regurgitated in a span of minutes. "I think it's because he's closet gay," she said with disgust. "That's why he acts that way." Coming from a 20-year-old who openly advocates for the youth to embrace their own weird, the anthem of the so-called millennials and generation Z, it's an appalling statement to say the least.
What are we really teaching our children about acceptance?
"Why should that even be an issue? Even if he's gay, that shouldn't be the basis as to why he leads a certain way," I retorted. And yet, time and again, the topic of gender, when it hits too close to home, still affects even those we deem part of an open-minded era.
A friend recently freaked out when his son declared, during a playdate with same-aged peers, that he wants to be the princess in the game. Not helping, the other dads in the group looked at each other snickering about how this is "karma" for those days our friend broke women's hearts for kicks.
In another discussion with moms from my daughter's preschool, one brought up the question: Would you rather have a petty thief or a homosexual son? With which some moms laughed and said, "Magnanakaw nalang!" (I'd rather have the thief!) 
And yet, which I sorely have a difficult time piecing together, these are the same people who advocate for LGBT rights. Who push for women equality in the workplace. Who teach their children to not call other people names. When it hits too close to home, when the issue stares us in the face, we fear to deviate from the status quo. We fear the mom-shaming. There's something quite self-righteous about it, as if saying, "Oh I raised my child right that's why he's this perfect peach. But we feel for everyone and wish them the best in their choices."
I recall the recent news on Megan Fox who raise her boys to be gender neutral. Photographed having long flowy hair in princess gowns on some days, mismatched shoes and outfits on others, people attacked her for misguiding and confusing her children, pointing out how these kids will be ridiculed and stigmatized, and that they'll grow into conflicted human beings. When in fact, it's the act of suppressing their explorations that make them conflicted adults. It's people who think her kids will be ridiculed who'll throw the first insult. Megan answered in an interview with educationandcareernews.com, "It's not our job to shape them into the people we think they should be. It's our job to receive, with grace, the lessons they bring us. Children are mirrors that reflect back to us our shadow selves, our shame and our insecurities. It's our job to love and nurture the child as they are so they can thrive as adults."
My daughter is in the age of exploring her identity. She asks about what colors are for boys. She goes to a toy store and tells us to shop at the girls section. These are notions we wonder where she picked up from. Hubby and I try our best to keep our answers neutral: "You can wear whatever color you want. You can play with any toy." If she talks about anyone she feels acts or looks differently than they're "supposed to," we remind her that everyone is beautiful in their own right. We're all different and that's what makes the world very interesting. In the simplest terms we can put it, we remind her, and ourselves, that as long as we don't hurt each other and we always put love first, then we can be whoever we want to be. And I know how much we come short when it comes to modeling the right views. Our narrative isn't even enough when it's supposed to be intertwined with feminism and empowerment just because of her gender and in some degree, her race. We're barely scratching the surface.
In an age where the advancement of quintessential views that serve the betterment of mankind overtake the people's ability to completely embrace them, the conscious effort to model such perceptions in actions and words is vital to say the least. In short, we have a lot on our plate as parents and we shouldn't fall short of this duty.
Disclaimer: The views expressed here are solely those of the author in her private capacity and do not in any way represent the views of Preen.ph, or any other entity of the Inquirer Group of Companies.
Art by Marian Hukom
For the latest in culture, fashion, beauty, and celebrities, subscribe to our weekly newsletter here
Follow Preen on Facebook, Instagram, Twitter, YouTube, and Viber
Related stories:
The best way to support the LGBT community? Be a good ally
Mari Jasmine opens up on relationship with Baka Bukas director Samantha Lee
Stop it already: Words and statements the LGBT Community are tired of hearing
Pia Wurtzbach comes in defense of the LGBT community amid drug bust reports