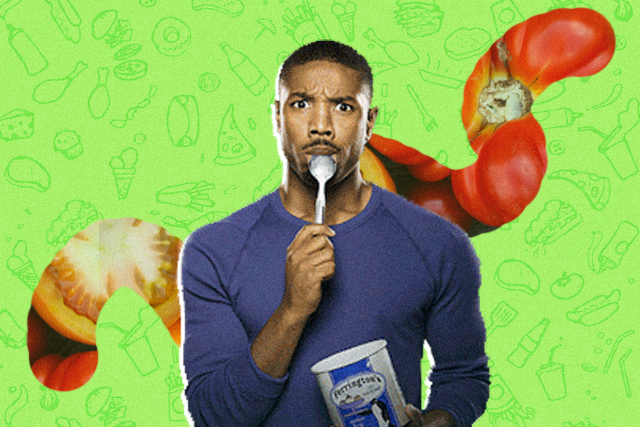 Apart from boxing, ironing clothes, and fighting the Black Panther, Michael B. Jordan showed off another talent: cooking. While Michael was staying in Will Smith's cabin, he challenged the actor to a cook-off via Instagram. He then made a montage of the dishes he whipped up from breakfast to midnight snacks, and they did not disappoint.
The video montage also gave us plenty of info as to how Michael cooks. So we listed down our observations in case you're looking for ways to spice up your meals.
Fluffy eggs
"Get some air in them," Michael said while whisking. He also seasoned them by cracking peppercorns the old-fashioned way.
Don't waste any bacon
A strip of bacon accidentally fell in the stove's grill while Michael was pan-frying them. Instead of just leaving it there or throwing it, he saves it. "No man left behind!" he shouted as he ate it. (Note: Make sure it's still clean and edible enough to eat, okay?)
Dinner rolls can be for cinnamon toast too
When Michael said he improvised, he must've meant using dinner rolls for his crunchy cinnamon toast. He did his by flattening the bread a bit, dipping it in egg and cinnamon, and toasting them on the frying pan.
The best way to spruce up mashed potatoes
Grate some cheddar cheese and add to the potatoes. That's it. You're all good.
You can never have too many steak
Michael grilled three steaks and basted each one in a separate frying pan. Aside from the mashed potatoes, he also prepared some asparagus on the side.
Nachos from scratch
Michael made "ground chicken nachos, fully loaded" by first slicing tortilla wrappers into small triangles then deep-frying them until they're golden brown. Once they're cooked, top the nachos with grated cheddar, salsa, ground chicken, chopped onions and tomatoes, and black beans. This is perfect for movie or sports nights.
Art by Marian Hukom
For the latest in culture, fashion, beauty, and celebrities, subscribe to our weekly newsletter here
Follow Preen on Facebook, Instagram, Twitter, YouTube, and Viber
Related stories:
Michael B. Jordan is everyone's newest supervillain crush
Michael B. Jordan continues to burn stuff in Fahrenheit 451
Girl broke her retainers after seeing Michael B. Jordan shirtless
Give popcorn a rest and try these snacks on your next movie date