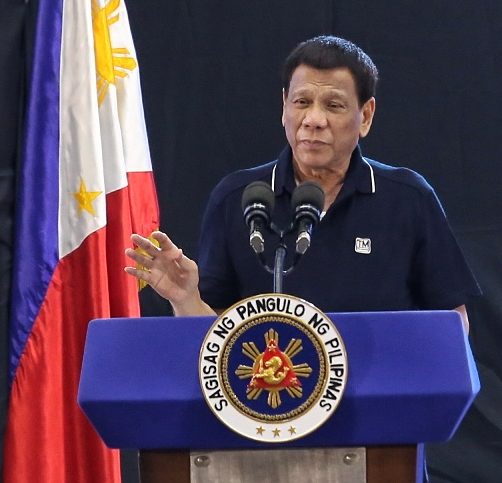 Updated on Aug. 31, 2018, 2:25 p.m.
***
During his speech at the celebration of Mandaue City's charter day, Pres. Rodrigo Duterte made yet another scathing jest: attributing the high number of rape cases in his hometown, Davao City, to the locals' beauty.
"Basta daghang guwapa, daghang rape (Several beautiful women, therefore several rape cases)," he reportedly said.
Davao City ranked first among major cities in the country with the highest number of reported rape cases at 42, followed by Quezon City with 41, Manila, 32, Cagayan De Oro City, 24, and Zamboanga City, 21, according to data released by PNP.
Davao City police chief Senior Superintendent Alexander Tagum confirmed this report, adding that recorded rape cases happened inside private dwellings, where police control and monitoring are weakest.
While the president may undermine the gravity of this remark by claiming it as a mere joke again, it's not okay. Claiming that women's beauty is at fault for the occurrence of rape is NOT a compliment, but rather, another form of victim-blaming.
Netizens took to social media to say that they are not having it.
Dear Mindanaoans & Millennials,

I urge you guys to please use the hashtag #RapeJokesAreNeverFunny as a sign of protest to, and disgust towards, the recent rape joke made by Duterte—AGAIN.

Let Malacañang know that we do not find Duterte's sick, twisted rape jokes funny at all.

— Francis Baraan IV (@MrFrankBaraan) August 31, 2018
For the latest in culture, fashion, beauty, and celebrities, subscribe to our weekly newsletter here  
Follow Preen on Facebook, Instagram, Twitter, YouTube, and Viber
Related stories:
Duterte kissing an OFW is that dude who won't take a hint
Pres. Rodrigo Duterte has a crude way of expressing anger against female rebels
Duterte's legal counsel claims rape joke was "freedom of expression"
Duterte makes a rape joke in light of Martial Law declaration