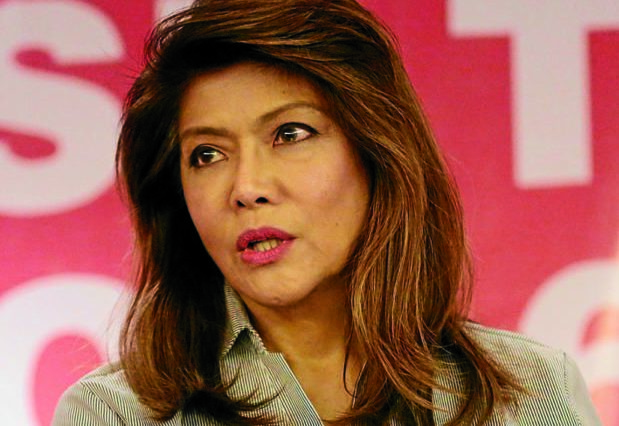 Fact: There are four female Senate hopefuls in the midterm elections' "Magic 12." They are Cynthia Villar, Grace Poe, Imee Marcos, and Nancy Binay.
Another fact: Just because there are four women in the Magic 12 doesn't necessarily mean it's a win for feminism.
Days after elections and the partial results were revealed, a netizen asked why feminists aren't celebrating the female senators-to-be. To which several replied that these women only "support feminism when it's convenient to them."
Asking for a friend: why aren't feminists celebrating given four to five of the new senators are women?

— Stoiconomist (@IAmDavidYapII) May 14, 2019
The concept of feminism shouldn't be a game of gender politics. It's not "always support women," especially when their intentions can greatly affect people—particularly those who live under the poverty line—in a negative way. True feminism is the equality of all genders in all walks of life.
That said, let's talk about intersectional feminism.
What's intersectional feminism?
Merriam-Webster defines "intersectionality" as "the complex, cumulative way in which the effects of multiple forms of discrimination (such as racism, sexism, and classism) combine, overlap, or intersect especially in the experiences of marginalized individuals or groups."
The term was coined by civil rights advocate Kimberlé Crenshaw in 1989 as a response to the discrimination of women of color. It also brings up the concept of "white feminism," which is a label given to efforts that only focus on one demographic while excluding minorities like POCs and the LGBTQ+ community. The name was also coined because it mostly applied to the cisgendered, middle-class, and non-POC people.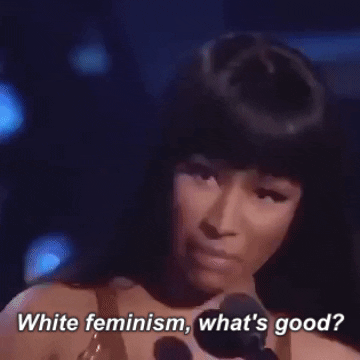 "For example, it is largely shared and advertised that a woman makes 78 cents to a man's dollar. But this is only the statistic for white women. As upsetting as it is, women of minority groups make even less. Black women earn 64 cents to white men's dollar and Hispanic women only earn 56 cents. Intersectional feminism takes into account the many different ways each woman experiences discrimination," Denison.edu noted.
We've also talked about intersectionality in previous articles. One instance was the revelation that activewear brand Ivy Park would hire underpaid seamstresses from Sri Lanka who work 60 hours a week and only paid 54 cents per hour. This news disappointed many because it's owned by Beyoncé, who is a feminist and women empowerment icon. Which is why she took 100 percent control of it months after the controversy came about.
READ MORE: Ivy Park is a feminist brand but the production is anti-poor women
Here in our country, many celebrated the fact that Gloria Macapagal-Arroyo is the first female speaker of the House of Representatives, completely forgetting she was charged for graft and corruption. She later joined the regional party-list, Hugpong ng Pagbabago, led by Davao City mayor Sara Duterte-Carpio. Other women like Cynthia Villar, Imee Marcos, and Pia Cayetano are also part of it.
Again, this isn't a win for all women because they have anti-poor stances, corruption scandals, and have defended Pres. Rodrigo Duterte's misogyny.
How does it apply in the 2019 midterm elections?
Imee is the eldest daughter of former dictator Ferdinand Marcos. She refuses to acknowledge her family's crimes during Martial Law and has even told citizens to simply move on from it, and applauded the youth who support historical revisionism. She is also favored by Duterte, who has publicly stated that he is a friend of the Marcoses.
READ MORE: An open letter to Imee Marcos: Why moving on is out of the question
On the other hand, Villar, who's promised to help those in poverty, has been tagged as "anti-poor" because of her stand on removing unli-rice in restaurants. She's also anti-RH and believes that a big population "is an asset." Contrary to that, having no family planning and sex education (which the RH Law provides) can negatively affect economic development—the opposite of what she wants to achieve.
Villar, Binay, and Poe voted "Yes" for the passage of the TRAIN Law. Because of its implementation, poor families have suffered from the higher prices of goods. According to 2018 data from the Philippine Statistics Authority (PSA), "[D]uring the first three months, prices of food, beverage and tobacco rose 5.9 percent year-on-year; housing and repairs, up 3.7 percent; clothing, up 1.9 percent; services, up 1.9 percent; and miscellaneous expenses, up 1.5 percent."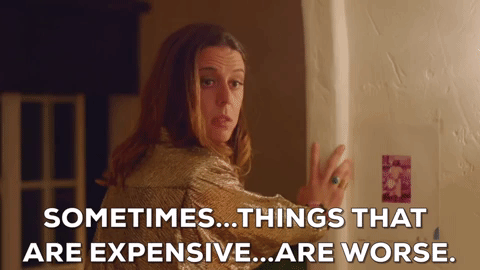 These are just some of the critiques these four women have received. They may be women, but it doesn't mean that their interests support fellow women (most aren't for RH and/or divorce), especially those who live in poverty.
Feminism isn't about supporting one group of people while stepping on minorities. It's also not something you throw around just because you're a woman and it's convenient for your platforms.
Photo courtesy of Grig C. Montegrande/Inquirer.net
For the latest in culture, fashion, beauty, and celebrities, subscribe to our weekly newsletter here  
Follow Preen on Facebook, Instagram, Twitter, YouTube, and Viber
Related stories:
What popular female senatoriables have said about women's and LGBTQ+ rights
Not all women-led parties are feminist in nature
Ivy Park is a feminist brand but the production is anti-poor women
An open letter to Imee Marcos: Why moving on is out of the question