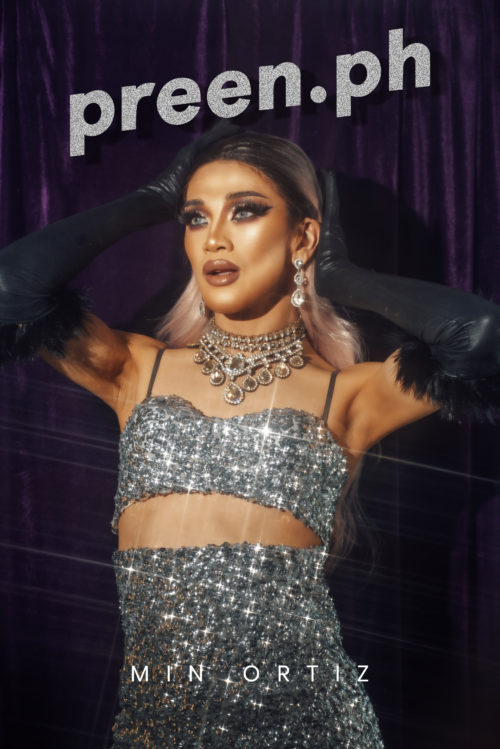 Drag is not a new concept here in the Philippines. Historical accounts of crossdressing men could be traced in pre-colonial times. I guess you could thank the international popularity of RuPaul's Drag Race for the growing appreciation and acceptance of the art.
Many also consider the show as their motivation for doing drag. One of them is freelance makeup artist Min Ortiz.
Min said he started doing drag and performing as Minty Fresh (his drag persona) two years ago—almost the same time he started watching Drag Race. But the first time he ever dressed like a woman was 10 years ago, when he was still figuring out his gender identity. "At that time I was confused if I was trans or not," he told us. "It was more on discovering myself when I was 17 or 18." (Min identifies as gay, mostly preferring male pronouns when he's out of drag.)
On the stages of O Bar in Quezon City or Nectar in BGC, Minty Fresh is known for serving lewks while lip-syncing—sometimes even doing Ariana Grande impersonations. Her signature style involves hyperfeminine outfits that give off a showgirl vibe. A far cry from her very first look which were described as "basic drag that's dark and edgy."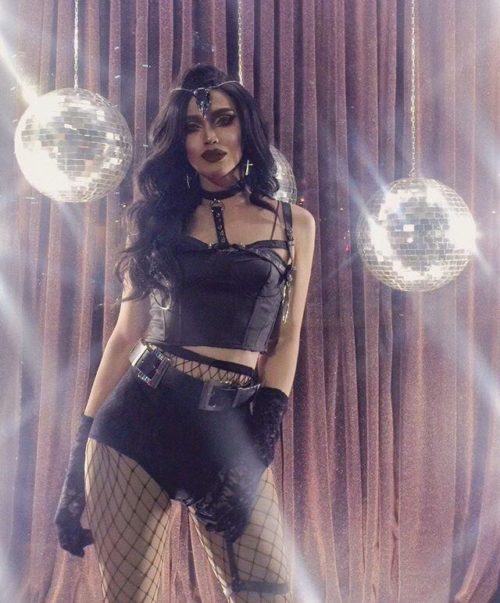 Likewise, Minty Fresh's makeup is eye-catching once the stage lights come on. This is thanks to the four layers of highlight she uses and a pot of "top secret" cosmetic glitter. "I don't tell anyone where I get this glitter I use because they might copy me," Min quipped. "Even my close friends don't know."
Min said he takes five hours (this includes travel time) to get ready before a show. "I do it at home, not backstage because I don't like feeling pressured," he said. This also ensure he doesn't have "backstage nightmares" before a performance. Although, he admits he's broken many a heel. "I push through. I just make sure I know where my heel went right after," he said while laughing.
What's a Minty Fresh performance like? This is how Min put it: "I'm not a stunt queen, but you won't take your eyes off me."
Drag is for everyone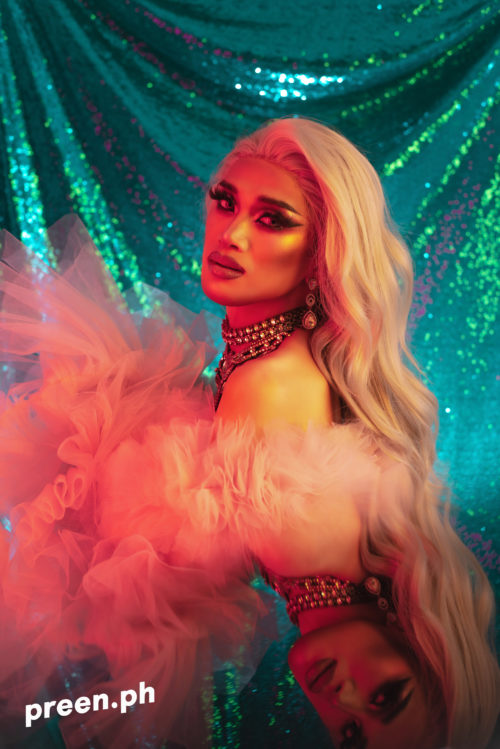 The formal definition of a "drag queen" is a man who dresses up as a woman, mostly for entertainment purposes. The men don't necessarily have to be gay to participate in it.
Recently, the lines of "who should be a drag queen" have been blurred with people of various gender identities and sexual orientations expressing their interest in the art. Post-Drag Race, we've seen trans contestants like Peppermint and Sonique still doing drag after coming out. But, to loosely quote them. Magazine, drag is now seen as an art form, not just "female impersonation."
For Min, he also believes that everyone should be allowed to do drag if they want to do it. "If they could express themselves and their art through drag, why should we stop them? It shouldn't just be for the gay man. If you're a straight woman (bio queen) or a transwoman, why not?" he said.
READ MORE: This Instagram puts drag queens into covers of iconic fashion covers and editorials
In Nectar's Drag Cartel, a drag "pageant" where Minty Fresh won last year, Min said trans queens are allowed to join, some even win. There's obviously no discrimination in this contest
On that note, Min emphasized that there's not one style of drag. There are no set rules that state you should block out your brows, look "fishy" (drag lingo for "extremely feminine"), or over-line your lips. "Regardless of what people say or what they think is right, your style and aesthetic shouldn't be dictated by others," he said.
This then brings up the various types of drag where you can choose to be an androgynous queen like Nina Flowers, a pageant queen like Alyssa Edwards, or goth like Sharon Needles, among other types. It's all up to you. What's important is you understand and appreciate drag, but also not forgetting the LGBTQ+ community who pioneered and popularized this art form and culture.
Some of the challenges of the LGBTQ+ community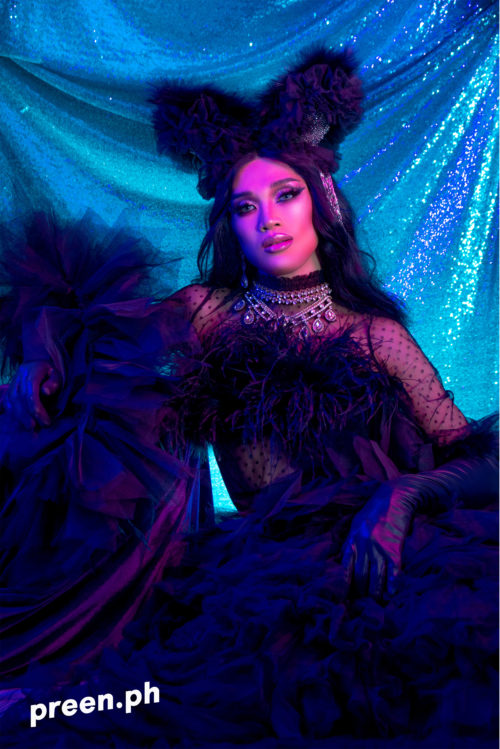 Min is someone who likes to focus on his craft and enjoy while performing. But he's also no stranger to everyday discrimination as a gay man and a drag queen.
"Us drag queens aren't afraid to express ourselves anymore, but that doesn't mean there's no room for improvement [in terms of the discrimination we experience]," he said. "I would still encounter people who would look at me like it's their first time seeing a gay person. There are also cases where I would be catcalled in the street."
It's clearly not enough that people are familiar with drag culture and "accepting" of LGBTQ+ people. We've reported before how some Filipinos continue to mistreat people within the community—ranging from insensitive comments, to blatantly being told they're not allowed inside an establishment because they are gay.
READ MORE: Stop it already: Words and statements the LGBT community are tired of hearing
There's still hope, though. There are so many ways one can help the LGBTQ+ community, regardless if they're small or big acts. For Min, it's his passion for drag and squashing the stereotypes towards the community he's part of.
"I want to educate people through drag so they can understand the culture better, and also learn to accept the [LGBTQ+] community," he said."I have some friends who think just because I dress like a woman, I want to be a woman. Yes, I want to look like a woman for a night, but it doesn't mean I want to be one."
***
Here's how Min gets ready and transforms into Minty Fresh:
Photos by JP Talapian
Creative direction by Tricia Guevara
Produced by Jacqueline Arias
For the latest in culture, fashion, beauty, and celebrities, subscribe to our weekly newsletter here  
Follow Preen on Facebook, Instagram, Twitter, YouTube, and Viber
Related stories:
Exploring the existence of "sober" safe spaces for the LGBT+ community
From the stage to vlogs: The drag queens you should subscribe to
We are OBSESSED with Eva Cado, Antoni Porowski's drag persona
6 makeup artists who turn faces into canvasses