Did you ever notice how some dads in pop culture were either villains or non-existent?
This thought came to me when I was looking at our list of mother-daughter films from Mother's Day 2019. When you think of movies with iconic fictional dads, you'd think the likes of Anakin Skywalker/Darth Vader in Star Wars, Don Michael Corleone in The Godfather, and Thanos in Avengers: Infinity War. One is a dark lord; the other is the head of an Italian mafia who got rid of his and his family's rivals; and the last one wanted to wipe out half the universe.
It's also a common Hollywood trope for characters to have either dead or estranged fathers. The Outline used Rogue One as an example of using a father's non-existence to enforce Jyn Erso's character depth. In the movie, her actions somehow have weight after being told, "Your father would have been proud of you."
READ MORE: Strong female leads in movies inspire us to break gender stereotypes
"It's a distractingly common screenwriting strategy. Scanning the landscape of contemporary blockbusters, it begins to seem as though Hollywood writers are almost incapable of drawing out a character's personality—or principles, or simple preferences—without resorting at some point to the invention of daddy issues," The Outline noted. "In the narrative paradigm that solidified in their wake, daddy issues became accepted screenwriting shorthand—an empty gesture to evoke psychological depth, and, as in Rogue One, a shortcut to emotional closure."
When a dad does exist in a film or show, he's portrayed as "comically inept, cruelly dominant, or as Toronto International Film Festival artistic director Cameron Bailey points out, reduced to extremes." The Globe and Mail brought up the likes of Homer Simpson (a doofus character who strangles his son) and Lucious Lyon (who pits his sons against each other) as examples. Deseret News also pointed how the media has portrayed dads as lazy, incapable of taking care of kids, and, for a lack of a better term, stupid.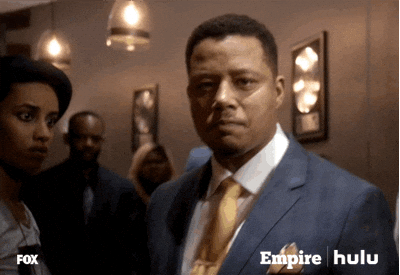 So, why are dads sh*tty in films or TV? Complex cited "The Hero's Journey," which is basically a story template where one details a hero's rise, fall, and victory. One stage is called "Atonement with the Father/Abyss," meaning the hero must have a bad relationship with their dads from the start so they can save their relationship.
It's safe to assume that films like the first Star Wars trilogy used this outline as Luke Skywalker started out not knowing his dad, to finding out the enemy is his dad, to forgiving his now-dead dad. However, it's weird to see this template being used in non-fantasy/sci-fi stories. As Complex would enumerate, the common sh*tty things that film dads would do are miss their kids' big game, flirt with the babysitter, pressuring their kids to inherit the family business, and being a convict. These are problems that real people could be going through, or have went through.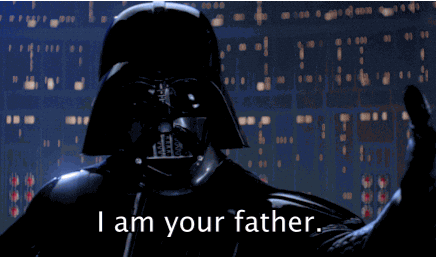 The dumbing down and villainizing of men in media and pop culture is the product of patriarchal systems. Matt Campbell told Deseret News, "Negative general portrayals of fathers/husbands/men in TV commercials and sit-coms contributes to a decrease in men wanting to assume those roles in society, and creates the impression among others that men need not assume such roles anyways, that such simply aren't important."
Author Joe Kelly added that society views men as "secondary" in a family, and this notion bleeds into the media we consume. That said, pop culture would portray dads as essentially absent because he's too focused on work, or just bad overall because moms are expected to be the caregiver of the family. But that shouldn't be the case because it reinforces the notion that women should do all the house work and not be career-driven.
Likewise, this might also be one of the reasons why we applaud men for being decent and doing their fatherly duties. Popular movies have normalized absent and incompetent father figures, as well as the "daddy issues" trope so much that the bar has been set so low. This type of narrative also trivializes the experiences of real people for the sake of drama and character development.
READ MORE: Men shouldn't be praised for doing the bare minimum
***
Of course, there are also several great fathers and father figures in pop culture over the years. And we hope we have more that don't fit the bad mold that we have become accustomed to.
Happy Father's Day!
Photo courtesy of Pixabay
For the latest in culture, fashion, beauty, and celebrities, subscribe to our weekly newsletter here  
Follow Preen on Facebook, Instagram, Twitter, YouTube, and Viber
Related stories:
Preen Picks: Life advice from our dads which got us seriously thinking
Which celebrities posted throwback photos for Father's Day?
A thank you note to the unsung father figures in my life
My dad helped me find my confidence through music