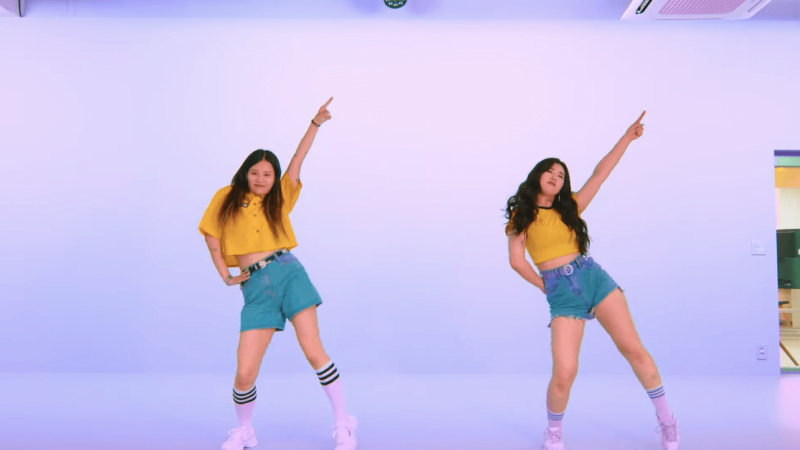 If you've been trying to break the monotony of this lockdown through fitness routines, then we have a fun one for you: K-pop dance routines. We know, exercising can be repetitive and a lot of work, so we made this list of short but fun K-pop dance exercises for those who are bored of their usual routines.
This isn't a heavy commitment to mundane and heavy workouts; all you really have to do is follow the dance steps, no gears needed.

I know, we're all missing those fun kembot nights with our friends pre-pandemic. But maybe we can use those kembots to dance to Hwasa's "Maria" as our cardio workout instead. The steps can get your hips and arms moving which would make your blood pump faster. I bet by the time we perfectly hit the moves like Hwasa through this choreo, we'd feel as confident as her.

You don't have to do this one alone. Pick between which Blackpink members you and your barkada would wish to dance like and do a group dance workout via Zoom, Dance Dance Revolution-style. The video uses repeated K-pop dance steps modified into workout moves to increase your oxygen capacity.  To my friends, I'm dancing as Jennie, please. 

Nobody can stop you from achieving your #goals! Dance to your heart's content with Twice's "I Can't Stop Me." With this full cardio workout, you won't only feel like a star dancer like Momo, you'll also get a full-body aerobic workout, which tones your arms and legs, and promotes balance to your body and core.

For those waiting for boy group dance covers, this workout is for you. This "Dynamite" routine is perfect for beginners and the steps are easy to follow. Trust me, I'm not a dancer, and this choreo was just a breeze. No more two left feet for me, at least, for this one. 
Screenshot courtesy of 2rabbeat dance studio
Follow Preen on Facebook, Instagram, Twitter, Youtube and Viber
Related stories:
Gear up and dance—here's how dance can be empowering for anybody
Here's how you can film K-pop idol quality TikTok videos
Blackpink joins the Globe family and we're screaming
BTS' 'Life Goes On' teases director Jungkook and the group's dorm