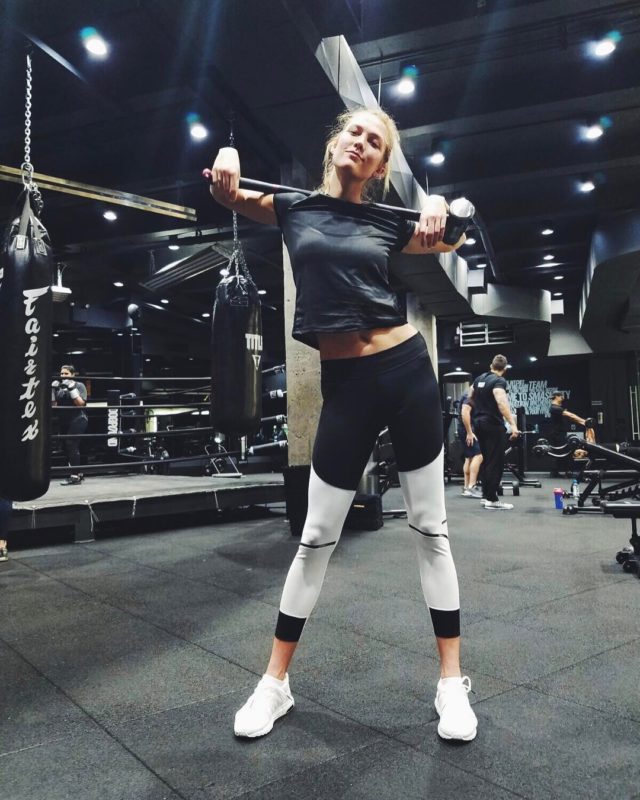 Among the food posts and pictures of cute animals, you will also come across #fitnessgoals on social media. There are before and after photos of people getting in shape and videos of yoga poses and workouts on the beach. Celebrities like to share how they stay fit from running marathons to going on hikes and even just squeezing in some exercises at home. If you're looking for some motivation or new ways to stay in shape, see what these celebrities have been doing.
Megan Young

You can follow Megan Young's fitness routines on Instagram as she uses the hashtag #TrainLikeMegan. Based on her posts, pilates seems like her favorite workout. The exercises focus on her arms, abs, and oblique muscles.
Khloe Kardashian

Khloe Kardashian is addicted to working out and she even has a fitness closet for all of her workout clothes and accessories. One of her go-to exercises if boxing, which she does with sister Kourtney Kardashian.
KC Concepcion

KC Concepcion has been working hard to stay fit. Like Megan, she also enjoys pilates but she also goes to hot yoga. A hot yoga class usually runs for 90 minutes and can include 26 poses along with two breathing exercises.
Lauren Reid

Lauren Reid likes to switch up her exercise routines to keep them fun and exciting. She runs, lifts weights at the gym, and attends spin classes too. If you need more motivation to get moving, Lauren's fitness posts will do the trick.
Karlie Kloss 

Between traveling and work, Karlie Kloss still finds time to stay active. She hits the gym to box and whips out the ropes too. She also goes on hikes and runs even when it's raining.
Sarah Carlos

Sarah Carlos loves to go to the gym. She shares mirror selfies, before and after shots, and her overall progress on Instagram and YouTube. Aside from exercising, she is also on the ketogenic diet, which consists of high fat, moderate protein, and low carb meals.
Photo courtesy of Karlie Kloss' Instagram account
Follow Preen on Facebook, Instagram, Twitter, Snapchat, and Viber
Related stories:
Tricia Centenera on What It Really Means to Have a Revenge Body
How Did Andi Manzano, Kim Kardashian, and Iya Villania Drop the Baby Weight?
Beyoncé Got Into Spinning After Giving Birth to Twins
Arci Muñoz and Nose Jobs: Why You Shouldn't Shame Women Who Go Under the Knife