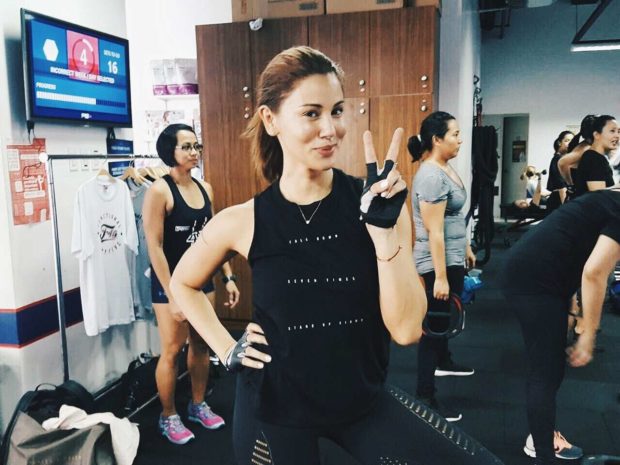 Tricia Centenera knows how to throw a good party. For her birthday over the weekend, she invited her closest friends for a workout session at F45. "I didn't want to just get drunk for another year having a party because I just don't go out that much anymore," she shares.
In lieu of the usual birthday fair, guests like Carla Humphries, Khalil Kaimo, Victoria Herrera, and Sam Godinez-Valenciano were treated to some Jamba Juice and treats from Sprout for fuel. And, hey, breaking a sweat is one great way to justify binging on some cake, which for Tricia featured the faces of her pet pomeranians Rocket and Ryder. Cute!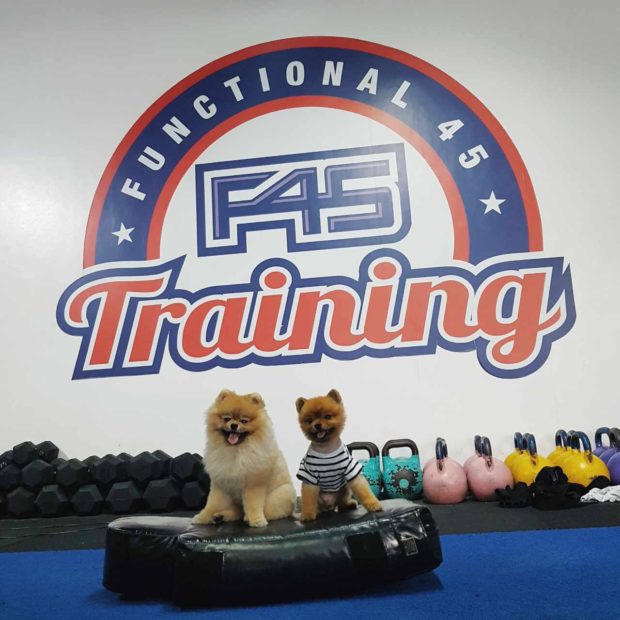 Guided by coach Prem Tamayo, the party was a 45-minute session of group training. Imagine how the endorphins kicked up the birthday high. It was also Tricia's way of sharing what's inspiring her lately. She let us in on a little secret: "I chose [Prem] for the day because his body is to die for and I wanted all the boys to be jealous but give the girls something to look at. [Laughs]"
Sneaky, sneaky, Tricia. But I guess if you want to spread good vibes and empower yourself to face yet another chapter in your life, might as well do it with a strong body and a strong mind, right?
What made you decide on the different details of your party?
The class I chose was called Panthers, it was all weights! If I made my friends do a cardio class [because] I think I would have ended up with no friends after the class! [Laughs] The owner Cheryl Karim organized a live DJ to play cool beats for the class and Jamba Juice and Sprout sponsored the party and fuelled us with food and smoothies.
How did your guests respond when you told them it would be a workout party?
I train there most days so my friends were game because they were curious and see how much I enjoy it. I got a lot of comments of, "Only because I love you!" or "Only you can get me to workout for your birthday."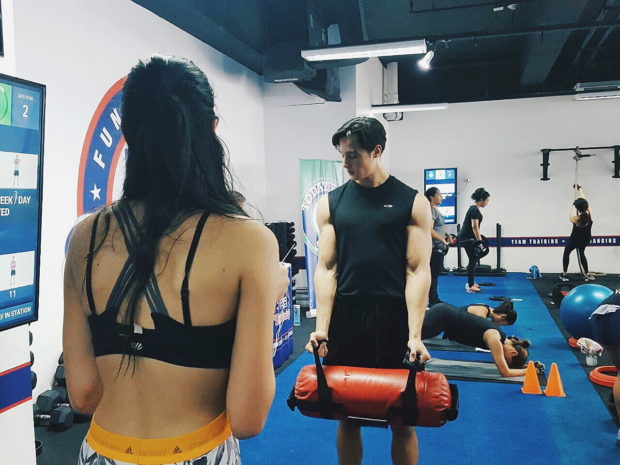 How did your guests step up to the challenge?
They came with their game faces on! We had a group chat called, "F45 Birthday Session" and everyone was quite excited.
You mentioned how this party was all about empowerment. Could you expound more about it?
I've found this particular workout to be challenging and encourage for me. Especially on those days I don't want to workout. Knowing the class changes every day, I'm faced with a new challenge for my body and mind to overcome. It really helped me emotionally and spiritually through some really tough times. My friends know this so I just wanted to share were a lot of my motivation and strength comes from with them. You know the saying 'Love the body and the mind will follow' and all the trainers are so encouraging and really empower you to be able to not just get through the class but to face other things in your life with strength. There's one trainer there, Jan Llamado, she's so sexy but can out do all the boys in pull ups. She really inspires me and keeps me focused.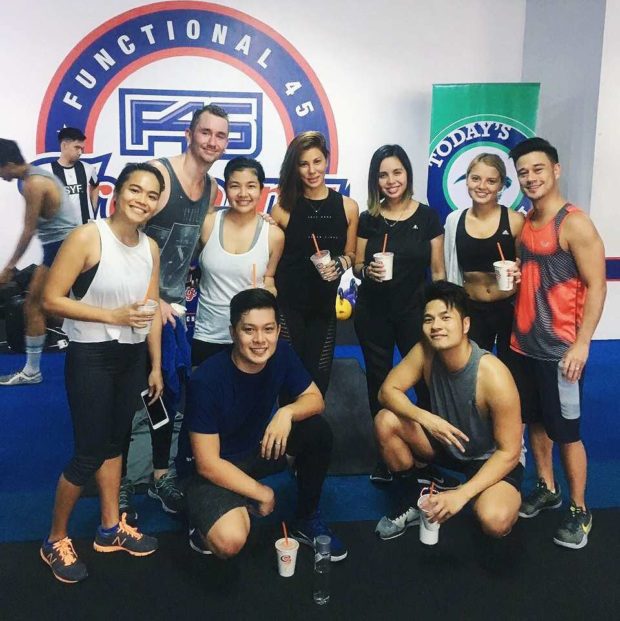 You also mentioned how this party is your first birthday divorced. Was it also the reason why you wanted something different for your party?
As I said before, this particular workout kept my body strong on the days my mind and heart weren't. This past year has been one of loving myself first. Sharing a workout session with my closest friends who are game was really such a great new experience for us all!
What has the past year taught you?
To love yourself first and trust in the Lord. His plan is better than my own.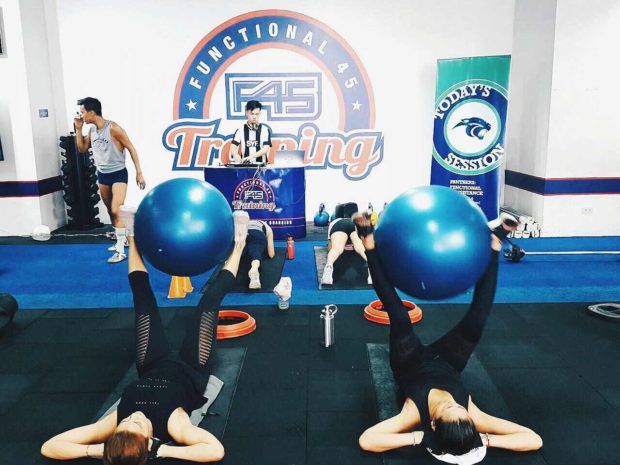 Any tips for those who want to throw a workout party themselves?
I say do it! It's not just a "party," it's such a bonding experience! People are so busy, well all my friends are, so using my birthday as an excuse to encourage all my friends to be better, to live healthier was such a joy for me. And we were all in pain together. [Laughs]
I saw how the party eventually became a mask party? Who initiated it?
My cousin that I inherited from Gab [Valenciano] and dearest friends. RJ De La Fuente knows I'm obsessed with face masks! And he brought this black mask that you have to rip off that is kind of painful but so satisfying at the same time. He brought them and made everyone who came back to my house after the workout do one. Carla Humphries filmed it all for her vlog Madz For You so definitely stay tuned for that!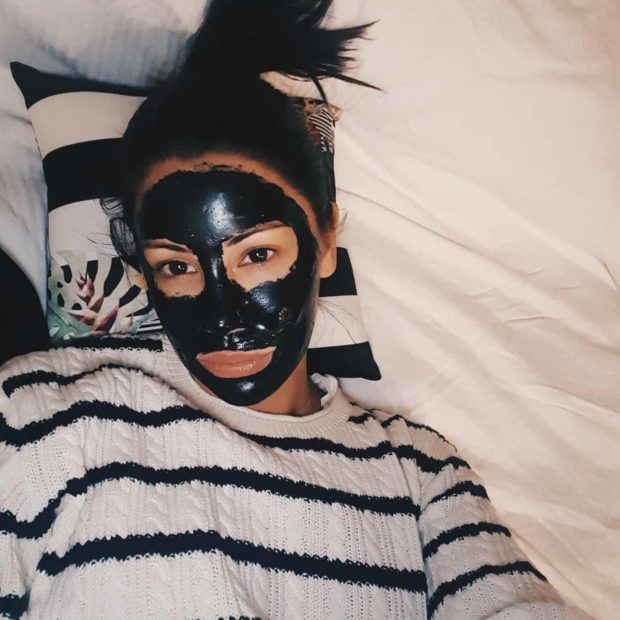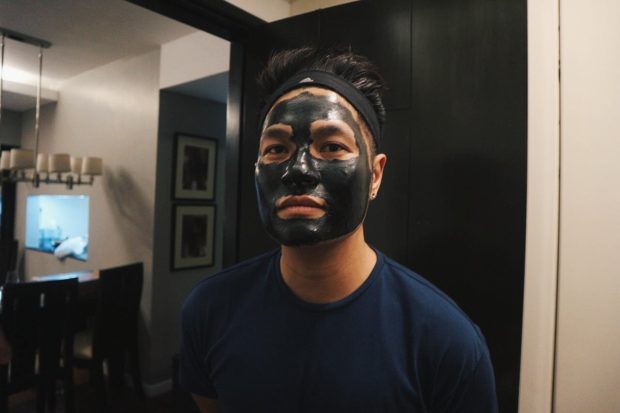 Are you comfortable in the current age you're in? What makes it great? What are the drawbacks?
I definitely am. I know who I am, I know what I want. I'm still learning from my mistakes but because I'm still learning it makes it okay. No one is perfect and we are all on this journey together right, it's all about patting yourself on the back when you get something right and reevaluating when you don't and moving on stronger. My only draw back that I'm really feeling this year is getting older and being so far from my family. I have been terribly home sick this birthday!
What are your big plans this year?
I have a handbag line hopefully to launch in the next coming months. I've invested on an amazing restaurant called Locavore where the restaurant will be in Timog, QC. Fingers crossed and with God's grace there will be a TV show for me to host soon! Only God knows, all I can do is listen and follow him.
Photos courtesy of Tricia Centenera
Follow Preen on Facebook, Instagram, Twitter, Snapchat, and Viber
Related stories:
Pet Tales: Tricia Centenera, Kai Lim, and Gian Romano with Their Furry Friends
Tricia Centenera, Sofia Andres, and Martine Cajucom Reveal the Lipstick They Can't Live Without
Jackie Go, Lyca Puno-Roa, and Sam Godinez-Valenciano Wear Clothes They've Never Worn Before
Fitness Apps That Fit Your Workout Personality
Gerald Anderson's Quick Tips for Fitness Beginners
We Asked Your Coaches What They Eat Before a Workout