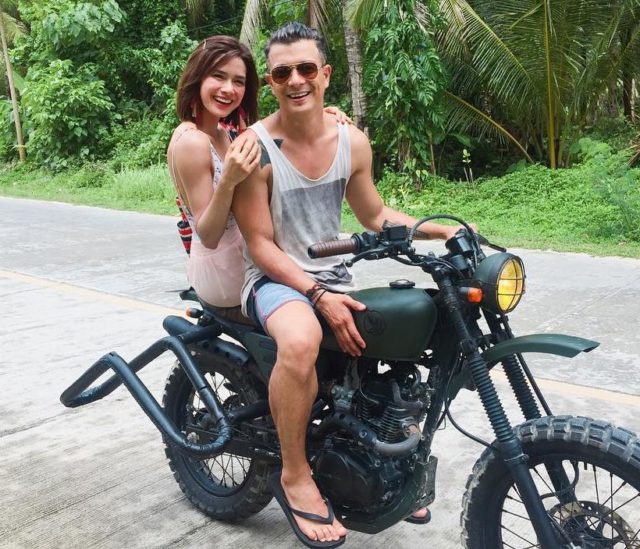 The holidays aren't even here but we already have a summer movie to look forward to. For director Paul Soriano's birthday yesterday, everyone was treated to the trailer of his upcoming film Siargao.
This is Paul's first romantic drama which stars Erich Gonzales, Jericho Rosales, and Jasmine Curtis. Based on the trailer, the film has a "travel to find oneself" plot line. It also tackles the past relationship of Jericho and Jasmine's characters. And of course, there is lots of surfing and other activities on the island of Siargao. Timely too since it's become a go-to destination for many people.
In an interview with ABS-CBN earlier this year, Paul said that he wanted to show his appreciation to the island via the film. "We're going to make sure also to create an awareness. Working together with the local government is to make sure there's responsible development, responsible tourism, and proper waste management. Of course it's a story first but there's an advocacy. They're working together with the local government of Siargao who are supporting proper development and waste management."
Siargao's premiere date is still unknown, but the trailer alone makes us want to explore the place even more. How about you? Will you catch the film?
Photo courtesy of Erich Gonzales' Instagram account
Follow Preen on Facebook, Instagram, Twitter, Snapchat, and Viber
Related stories:
How to Get That Beach Bod Like Erich Gonzales
Jericho Rosales On What It's Really Like to Be an Instagram Husband
Jasmine Curtis-Smith on Why She Takes Forever to Pick an Outfit for the Grocery
7 Questions to Ask Before Buying Your Vacation Home
6 Things You Need to Lounge at the Beach