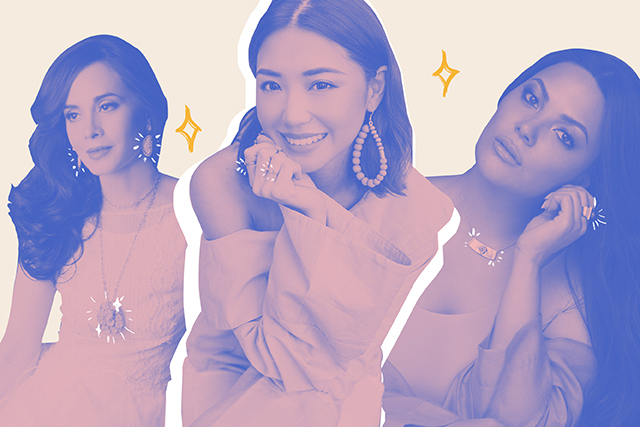 We know by now that celebrities know how to capitalize on their influence in various things. They manage to create their own brands to sell makeup, fragrances, and books, among many others. Recently, we saw that celebrities are starting their own jewelry lines to showcase their love for designing and even pay homage to loved ones. Some even started out as small start-ups.
Whether you're into minimalist designs or chunky pieces, you're bound to find pieces that match your tastes. Keep reading to see which celebrity-designed accessories are still available for purchase.
Avec Moi by Kristina
You may have seen KC Concepcion flaunting the fine jewelry that she designed for Avec Moi. The 26-piece collection, which were mostly made with white gold roses and diamonds, was inspired by the women in her family. KC also shared that she designed and handmade the jewelry herself. All pieces are currently sold out but you can still place an order on [email protected]
Stoa Studios
Owned by UDD vocalist Armi Millare, Stoa Studios is known for its minimalist jewelry. They sell rings that you can stack on top of each other, and pieces shaped like ants. The latest addition to the collection is a binary number necklace. For orders, email [email protected]
February Lifestyle
Aside from bags and clutches, Kryz Uy also has jewelry under February Lifestyle. For the summer, she released earrings of various designs like tropical fruits, wooden hoops, and beaded. Available online.
Kate Moss x Ara Vartanian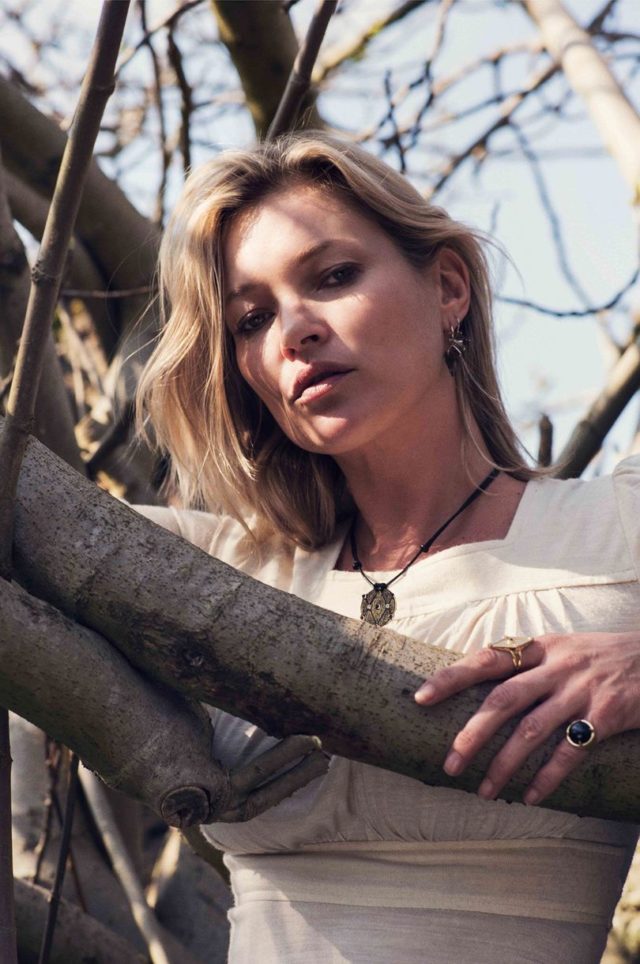 Last year, the supermodel came out with a limited-edition jewelry line with Brazilian-born designer Ara Vartanian. According to Vogue, the collection had 18-karat gold, diamond and Brazilian gemstone rings, pendants, earrings and buckles. Kate also said that she wanted to make pieces for everyday wear, and she also included personal touches like adding her birthstone, garnet, to an earring.
Sarah Jessica Parker x Kat Florence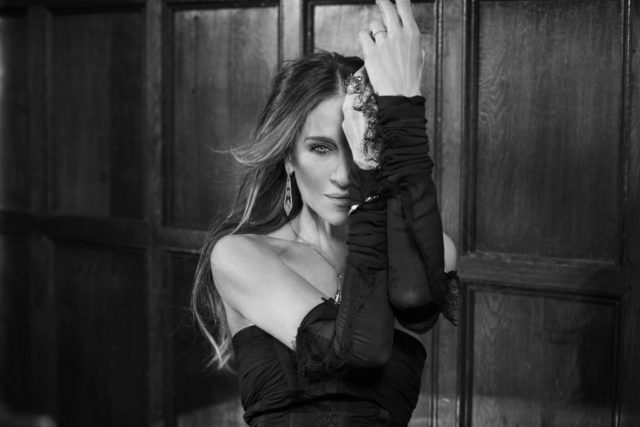 SJP had a hand in designing fine jewelry with diamonds when she partnered with Kat Florence in 2016. Aptly named "The Flawless Diamonds Collection," each piece was "retrofitted with only D-grade, flawless stones." Nothing but the best for Carrie Bradshaw.
Lucy x Candice Collection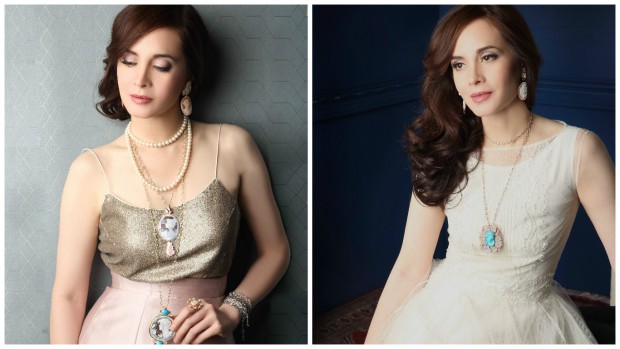 Lucy Torres-Gomez once followed the footsteps of her grandmother to create a jewelry line in collaboration with Jul B. Dizon's Candice Dizon. "My collection revolves around the cameo. I chose that because I think I'm an old soul, I like old songs," she said in 2015. "This collection is special to me because they were able to make a few lockets. I've always liked the idea of putting the photos of your loved ones [in] there."
Art by Yayie Motos
Follow Preen on Facebook, Instagram, Twitter, and Viber
Related stories:
5 Celebrity- Approved Jewelry Brands to Cop Right Now
Now You Can Wear Your Filipino Pride in 18k Gold
Lucy Torres-Gomez Follows Her Grandma's Footsteps in Jewelry Line
How to Make a Statement With These Minimalist Jewelry Pieces
The Millionaire's Guide On Which Jewelry to Get