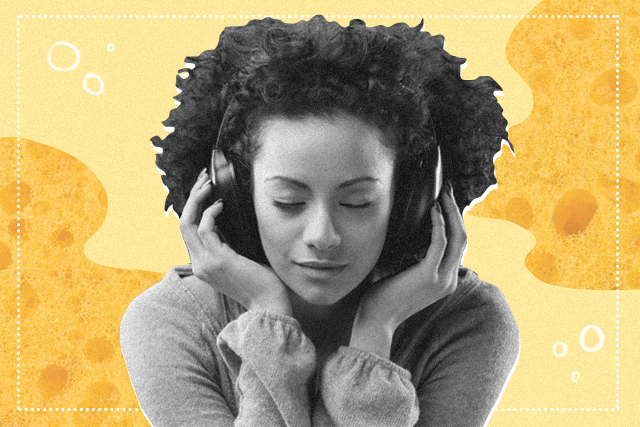 If you love watching ASMR videos, then you'll know that they come in various forms. Vloggers do it by eating food or doing their makeup close to a mic—we even asked Kylie Verzosa to do it for a Preen video. There are also those who make slime and squish them in short clips.
The recent slew of ASMR videos that have become popular on social media involve soap and floral foam. For soap, people pre-carve them and run a cutter through them to create tiny pieces. Other clips show the use of a peeler to make thin circular shapes (think: rolled ice cream). According to The Guardian, the sound it makes has a soothing sensation even if you're not into ASMR.
It's the same effect with floral foam videos which usually depict them wet and the people behind them will crush them to release the water—sometimes colored. Others pull them apart to make a soft ripping sound.
While these videos are calming and entertaining for many, I also couldn't help but wonder if it's okay to just carve up a fresh bar of soap and rip foam for numerous videos. What do they with the pieces they cut up and the leftovers right after?
The Telegraph reported that half-used soaps in hotels worldwide are thrown away and eventually sent to landfills. The World Health Organization noted that it could've helped the lower-income population if leftover soap bars were sanitized and upcycled into new products.
On the other hand, floral foam isn't eco-friendly as well because most are made from phenolic foam, a synthetic material. RiverWolfXO, a blog dedicated to sustainable floristry, noted that this foam is made from hazardous substances like formaldehyde, carbon oxides, sulfur dioxides, xylenol, and more. Additionally, Koch & Co. said that one should be careful in handling this material as it might cause irritation to the eyes and skin because of its dust particles.
Before you try this ASMR video for your personal entertainment, make sure you're not harming yourself or the environment. You can also just stick with whispering and mukbang videos to get your ASMR fix.
Art by Marian Hukom
For the latest in culture, fashion, beauty, and celebrities, subscribe to our weekly newsletter here
Follow Preen on Facebook, Instagram, Twitter, YouTube, and Viber
Related stories:
ASMR: What is it and do you have it?
How to make your own choco-peppermint soap
Change up your bath routine with these all-natural soap brands
7 everyday items that we can use to lessen our environmental footprint