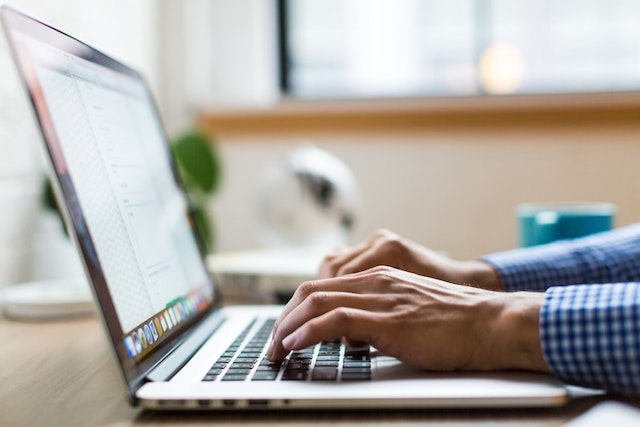 Have you exercised your brain muscles during the community quarantine? The answer for a growing number of Filipinos is a resolute yes. Volunteering for fundraising campaigns and healthcare efforts or fighting against fake news on the internet can condition the mind. We salute every individual who has offered their time and talents to lending a hand. However, everyone also deserves a pick-me-up to avoid burnout. If you enjoy learning new things, here is a list of online learning platforms you can take classes on. These alternative education resources can also be used to facilitate group learning in temporary housing facilities.
Coursera
Ever wondered what it's like to get into an Ivy League school or get training from a top company? From Google to Yale, Coursera has partnered with renowned instructors from world-class companies and universities to offer free courses. By signing up, you can access on-demand video lectures, homework exercises and discussion forums. If you opt for paid access, you can get additional projects and a valid course certificate upon completion. It also offers professional and MasterTrack certificates for higher degree course programs. Right now, they're extending financial aid and waiving fees for some of their paid courses. Check out courses like Yale's Introduction to Breast Cancer.
Khan Academy
Khan Academy is a non-profit that aims to provide free quality education for everyone from ages two and up. The website has a wealth of practice exercises and instructional videos. The personalized learning dashboard is where a learner can control their studying pace. Apart from college-level courses, it has classes under categories like Math by grade and personal finance. Its technology can identify learning gaps for a more inclusive learning experience. They have partnered with institutions like NASA and The Museum of Modern Art for more specialized courses. Try this course on personal taxes.
Alison
Alison is a learning platform that focuses on workplace-based skills. Upon finishing a course, you can receive either a certificate or diploma in areas such as business, technology, health and language. A single course can take you two to 10 hours to finish. You can also choose a learning path that is comprised of a number of niche courses. Why not try getting a diploma on food safety?
MasterClass
If you're looking to learn from the famous masters of a certain craft, MasterClass is your best bet. They have classes from the likes of Anna Wintour to Stephen Curry. While there's a biannual fee, you and your friends can chip in for an account to get an all-access pass and get valuable insight from your idols. Get ready to say "Yes, chef!" to Gordon Ramsay on his cooking class.
Skillshare
Skillshare is the online community where you can earn as a teacher or learn as a student. They have classes for creative and technical endeavors. Unlike the previous websites, you can find how-to's on simple skills like solving a Rubik's cube. It offers a two-month free trial promotion. I don't know about you but I've always wanted to sign up for a logotype masterclass.
TED-Ed
Supposing that general knowledge is more your thing, who better to turn to than the go-to for learning on video. While TED's slogan is "ideas worth spreading," TED-Ed's is "lessons worth sharing."  They have multiple ongoing web series and their videos are animated lessons which last 10 minutes or less. With their fun and illustrations, it's hard not to get hooked. There are also bonus supplement materials such as quizzes on the videos themselves. Here's a timely video on how to eradicate a disease.
BBC Podcasts
Another casual learning option is listening to podcasts. BBC Podcasts touch on a broad number of topics with categories like factual and documentary. They even have programs in different languages for accessibility.  If you are looking for something that's not as hard to absorb and multitasking-friendly, this is the choice for you. The latest episode of The Evidence had international experts discuss COVID-19. 
inQluded
Looking for something more interactive and personal? There are writing classes being taught by members of indie literary magazine inQluded. The magazine is run by and for queer, trans and indigenous youth of color. You can hone your writing skills and get the chance to meet like-minded individuals. Sign up to be part of the virtual class. 
Learning materials are something that can still be made accessible in the time of a crisis. Let's use them for our community's advantage.
Photo courtesy of Unsplash
Follow Preen on Facebook, Instagram, Twitter, YouTube, and Viber
Related Stories:
Free ebooks for every type of bookworm
Video games to remind you that the outside world still exists
Closing the social distance through livestreams
See how far women's rights have come by watching these movies