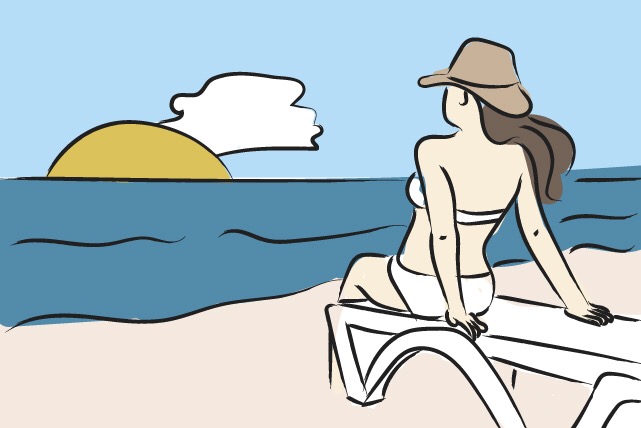 Starting next week, vacation breaks are going to creep up faster and faster. If you're just like the rest of us, you're scrambling a little bit on what to do on these days. It's ironic how sometimes these things can be the ones to cause your stress.
This is why we came up with a list of ideas you can do. It caters to those who want to stay at home but want to avoid the usual binge-watching, and also those who want quick trips that will help them recharge.
#1 Book a luxury treatment 
While everyone else has escaped and if you're not in the mood to to line up at the airport, now is the perfect time to book a facial or a massage. Despite the holidays, most hotels that have a spa service will be open to offer their luxe facials and massages.
#2 Make some kombucha
If you're into making something  a little more home-based, you can try your hand at making kombucha. It's a lot of work but it can be rewarding. For all you know, you might be able to make a brew good enough to sell or to give your friends this coming December.
#3 Do a marathon facial 
If booking a luxe facial isn't your style, but you still want to pamper yourself, go for a marathon facial. This requires a huge chunk of your night so a clean schedule with no deadlines to worry about is ideal. This is also a great way to get around using the beauty products you just haven't given a shot yet.
#4 Check in at The Farm at San Benito 
This place is a go-to for a healthy escape without going far from home. You can avail of their different treatments that aim to heal you holistically. There are four different treatments which feature blind shower therapy, acupuncture, and detox cleanse.
#5 Go to the World's Best Beaches
Wonder where they are? They are all right here in the Philippines. Before setting your sights on other tourist spots, the long weekend is a great time to see what the world loves about Cebu, Palawan, and Boracay. Try snokeling, visiting the Puerto Princesa Subterranean River, and all the usual beach activities. If in Cebu, don't forget to book a table at The Pig & Palm, the restaurant of Michelin-starred chef Jason Atherton.
#6 Explore Singapore 
If you want to take advantage of the three day vacation this coming November, you can go to Singapore. The city-state is filled with different activities and places to see. But since it's not a big country, you won't have to worry about drawing up complicated itineraries. You can do whatever you want or, better yet, check out our recommendations.
#7 Get a tarot reading in Thailand 
Another place that could easily fill a three day foray without a long flight to waste is Thailand.  With the busy nightlife, shopping spots, and beaches, you won't get bored in the destination.
#8 Find an escape in Japan 
If you extend your three day break using your leave credits to getaway for let's say a week, you can go to Japan. As we recently pointed out, it's a celebrity favorite. You'll find amusement parks, food hubs, and also different temples and gardens that will give you some clarity.
Art by Lara Intong
Follow Preen on Facebook, Instagram, Twitter, Snapchat, and Viber
Related stories: 
How I Found My Zen in Kyoto's Different Gardens and Temples
8 Ways to Prep and Make the Most Out of Your Spa-cation
Stylist Liz Uy On What She Really Does During International Flights
Celeb-Approved Hotels You Can Book for Your Next Staycation