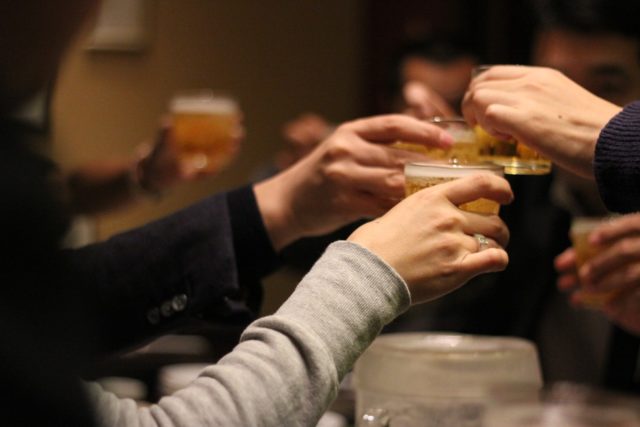 Over the past year, we've experienced several highs and lows. Be it in our personal lives, work, or whatever's happening in our surroundings. While we're ready to move on to the 2018 chapter, we also want to propose a toast—actual and virtual—to one of the most notable events in 2017: improvements in gender equality
You have to admit that this topic popped up everywhere on social media and day-to-day conversations. This also made for great late-night discussions with friends over a few bottles of San Mig Light. Most of the time you don't even notice how long you've spent talking about the said topic.
So before we end the year, let's look back on the progress made in gender equality. This can also be a good time to discuss them with your friends at your New Year's Eve bash.
Body love
Remember when Miss Canada 2016 Sierra Bearchell slammed a comment saying that she's "bigger" than other Miss Universe contestants? That's an accurate representation of how people, especially women, chose to flaunt and love their bodies regardless of size and shape. Work it, girl, and don't let body-shamers bring you down!
Fighting for what's right
Lifting the TRO on contraceptives, the "Tres Marias" bill, the Safe Spaces bill, and even cases of sexual misconduct are just some of the issues everyone spoke out on this year. It showed that these weren't just women's issues and that many were affected. It's best to be prepared for more issues like these in 2018.
Equality for all
It was refreshing to see many people joining together to help out women and the LGBTQ+ community in getting equal opportunity at work and changing how they're treated in public spaces. The most evident was educating others on the microtransgressions and sexist phrases that one should stop saying. Because it's almost 2018, sexism and discrimination should stop existing.
Now that we have a grasp of 2017's successes, let's talk about what you can do in 2018. We know you're going to do usual "stay fit," "save up," etc. resolutions. But how about adding ones related to gender equality? Here are some suggestionw that you and your friends can list down:
#1 Be outspoken on sexist matters
#2 Tweeting/posting in support of other women and members of the LGBTQ+ community (e.g. Jericho Rosales on child-less women)
#3 Volunteer in organizations for breast cancer and HIV/AIDS awareness
#4 Bring people's spirits up instead of tearing them down (Important!
If you have other 2018 resolutions in mind, feel free to comment them down below. Now let's say cheers to the new year!
Photo courtesy of Pixabay
Follow Preen on Facebook, Instagram, Twitter, Snapchat, and Viber
Related stories:
Bartender–Approved Drinks for Your #Goals and #Fitspo Success
4 Refreshing Drinks That You Can Try After Work
Finally, Here's How You Can Silence the Cat Calls and Wolf Whistles
Why It's So Hard to Fight Everyday Sexism
Stop It Already: Words and Statements the LGBT Community Are Tired of Hearing