Ladies, we're almost at the end of 2016. A year peppered with misogynistic remarks from senators and president-elects. As well as other instances wherein we felt that the world seemed to be against us. But here we are. We all deserve a pat on the back for surviving this crazy year.
On the other hand, we have to thank the badass women who stood their ground and fought for what's right this year, and in the future. We're giving this space to recognize the women who made headlines and had people talking. (You can even suggest more names in the comment section below.)
Sen. Risa Hontiveros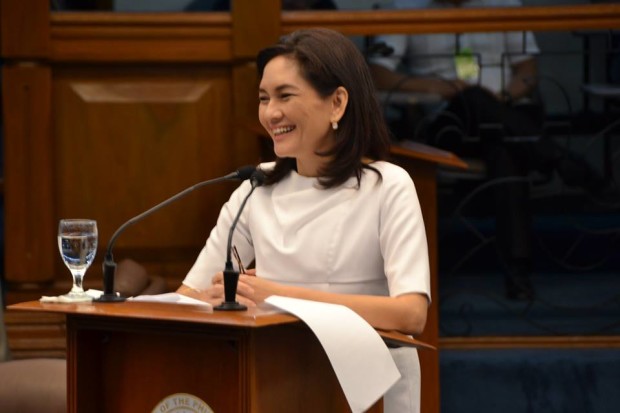 Sen. Risa Hontiveros got a seat in the Senate this year after three tries. And she didn't disappoint with her continuing efforts to fight for women's rights―the filing of the "Tres Marias" Bills, speaking out against Sen. Leila De Lima's alleged sex tape, among many others.
Michelle Obama
Although it's sad that the Obamas are leaving the White House, they still made sure that they put their message across before they step down. First Lady Michelle Obama has made some memorable speeches this year, including that time when she called out president-elect Donald Trump for his sexist actions. Michelle also showed off her casual and fun side on the cover of Vogue and during James Corden's Carpool Karaoke.
Vice-President Leni Robredo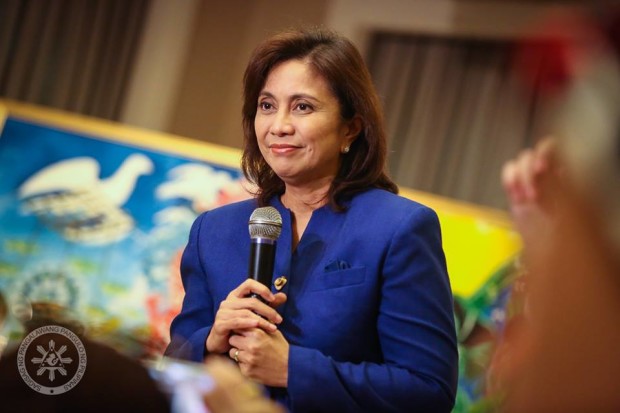 Despite several controversies and alleged plans to oust her, VP Leni Robredo continues to stand her ground against her detractors. It's obviously become a challenge for her to work alongside President Rodrigo Duterte these days, but we applaud her for ensuring that she'll still fulfill her duties as a Philippine leader―including teaching girls to empower themselves at a young age.
Hillary Clinton
Hillary Clinton fought a good fight during the recent US elections. She may have lost to Donald Trump, but we'll still support her cause. (And hope that, by some miracle, she wins the electoral recount before the year ends.)
Angelina Jolie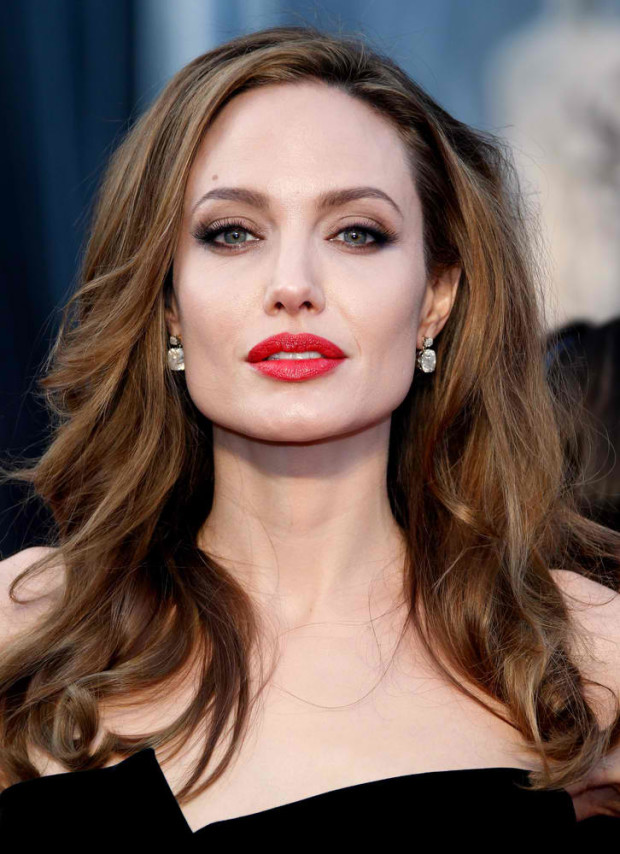 It's been a rough year for Angelina Jolie after filing a divorce from Brad Pitt. She received backlash for her move, but she never fails to be there for their seven children. She even bonded with their daughter Shiloh and took her camera shopping recently.
Amber Heard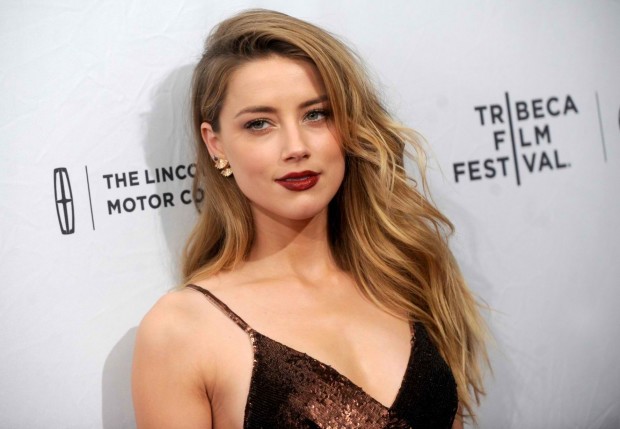 Another celebrity divorce that hit the headlines was Amber Heard and Johnny Depp's due to domestic abuse. After it was settled, Amber donated to charities supporting abused women and sick children. She even spoke in a PSA to further encourage women to speak up about violence.
Rhian Ramos and Solenn Heussaff
We didn't just put these two because they're co-hosting a travel show. Both Rhian Ramos and Solenn Heussaff spoke passionately about rape and sexual harassment, and how it's not the woman's fault that it happens to them. Of course, this also includes the people who stood by them and preached for the end of rape culture.
Hidilyn Diaz
Olympic weightlifter Hidilyn Diaz won the silver medal this year, which was the Philippines' first medal in 20 years. If that's not impressive then we don't know what is.
Fu Yuanhui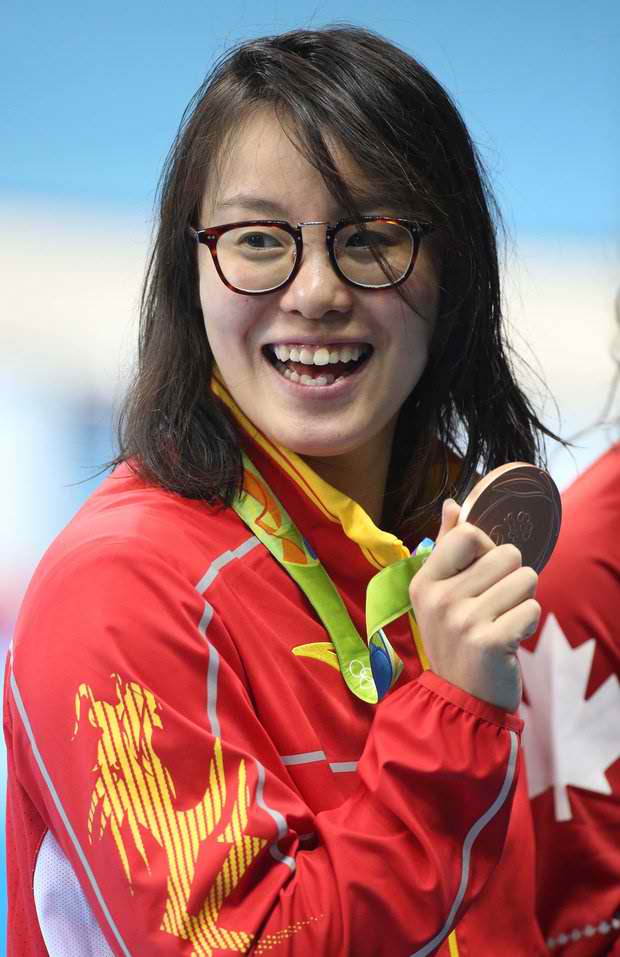 Who could forget this Chinese Olympic swimmer who openly discussed her period during an interview? Fu Yuanhui just proved that periods are normal and that it can affect every woman when it comes. And more importantly, guys should stop being grossed out, seriously.
Miriam Defensor-Santiago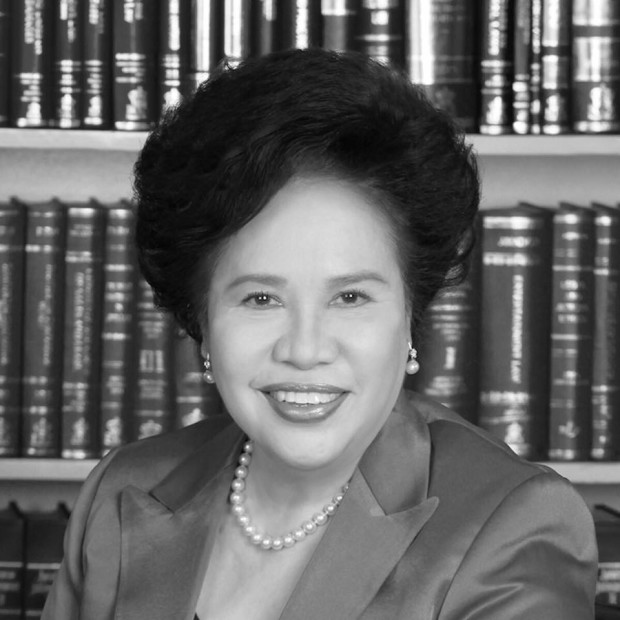 It was a sad day when we found out that Miriam Defensor-Santiago passed away this year. But even in her final months, she kept her fiery demeanor during the elections amid several hospital visits and cancer tests. She was a badass in life and will be remembered as such even when she's gone.
Ke$ha
Kesha is proof that you shouldn't silence anyone with a voice. She spent almost half of the year fighting for her right to create music independently and away from her abuser Dr. Luke. Her court battle's still not done, but at least she's finally going to release new music early next year. Maybe there she'll be able to speak out about her experiences more.
Cong. Geraldine Roman
The first transgender congresswoman Geraldine Roman made waves from her win to pushing for the Anti-Discrimination Bill on behalf of the LGBT community. She's also named as one of TIME's most inspiring women of this year, so you know she's bound to make a mark in the coming years.
Beyoncé
Queen Bey is almost a given, and her latest album Lemonade became the female and POC anthem everyone needed. Keep on slaying, B!
Pia Wurtzbach
Reigning Miss Universe Pia Wurtzbach was hard at work in doing humanitarian projects and squeezing in time to attend fashion weeks. Now, she's in the Philippines again to prepare for the upcoming Miss Universe 2016 pageant. Yup, being a beauty queen is definitely more than just having a pretty face.
Jamela Alindogan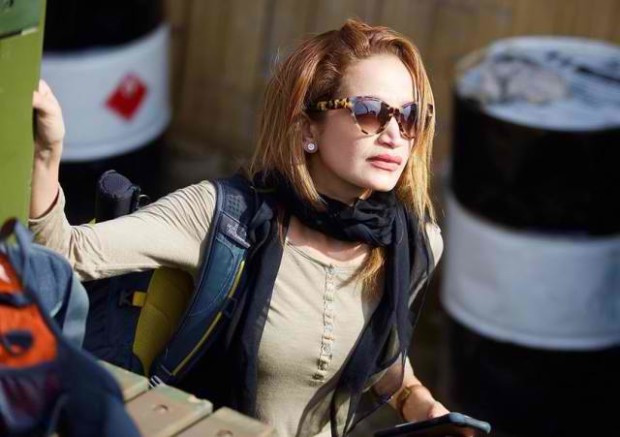 Journalist Jamela Alindogan was recognized by the Swedish Foreign Ministry and UNESCO for her fearless work despite the existence of hate speech and threats.
Follow Preen on Facebook, Instagram, Twitter, Snapchat, and Viber