Filipinas are strong and brave. Throughout history, several important women have broken that pervasive "Maria Clara" mold—that women should be meek and subservient—society has imposed on us. Many of them have fought and helped out in wars against colonialism, and even more have advocate for women's rights in the Philippines.
Aug. 26 is a notable day because it marks both National Heroes Day and Women's Equality Day. In the past, we've shone the spotlight on underrated Filipino heroines. Today, we're highlighting the women who have fought and are still fighting for gender equality.
Encarnacion Alzona
https://www.instagram.com/p/Bu_glqMnZuP/
Encarnacion Alzona was the first Filipina historian and the first to earn a doctorate degree. In 1919, she participated in the American government's pensionado program, which provided equal opportunities for middle- and upper-class Filipinas to study in the US at a timewhen women were deemed inferior to men when it comes to obtaining an education.
After getting her doctorate in history from Columbia University in 1923, Encarnacion served as the chairperson of the Department of History in the University of the Philippines Diliman and used her platform to demand women's rights to education and suffrage. According to FilipiKnow, she would host tea parties with legislators and talk to them about granting voting equality in the country.
Clemencia Lopez y Castelo
Another Filipina who advocated for women's suffrage was Clemencia Lopez y Castelo. She was an activist involved in the fight for Philippine Independence during the American colonization. She was the first Filipina to visit and give a speech at the White House, where she expressed the need for Filipinas' right to vote and liberation from American rule.
In 1905, Clemencia co-founded the Philippine Feminist Association, which was dedicated to the"promotion of social welfare and the encouragement of the participation of women in public affairs."
Natividad Almeda-Lopez
https://www.facebook.com/tukodproject/photos/pcb.1767085473592458/1767085140259158/?type=3&theater
Natividad Lopez was the first Filipina lawyer to publicly practice law as other women were expected to stay at home at the time. She used her position to defend the poor and fellow women, including "an acquittal for her client who was accused of harming a man 'in defense of her honor'" and a groundbreaking speech before the Philippine Assembly in 1918 where she emphasized the need for equal rights.
Sister Mary John Mananzan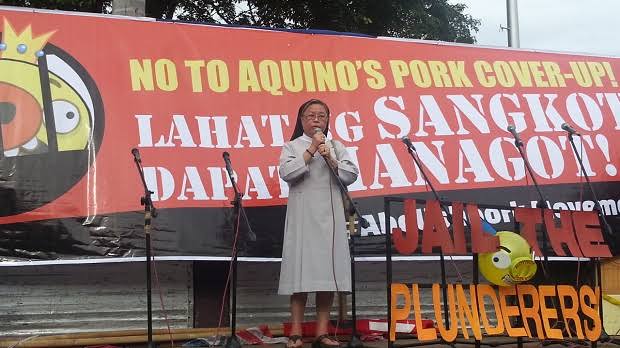 This Benedictine nun is a feminist activist with a strong belief in gender equality. So much that she was widely quoted for being pro-RH, which is something you wouldn't normally hear from a Catholic figure. Sister Mary John told the Global Sisters Report that the Philippines should go back to a time when men and women were treated equally, citing how babaylans or female spiritual healers were respected during the pre-colonial period. "We have to take back our foremothers' active role not only in the home, but in society and in commerce," she said. Despite having stances that go against the Catholic church, Sister Mary John told La Croix there's "no contradiction between her faith and her politics." She also acknowledges the Church's conservatism and how it can hinder with the advancement of women's rights.
Nikki Luna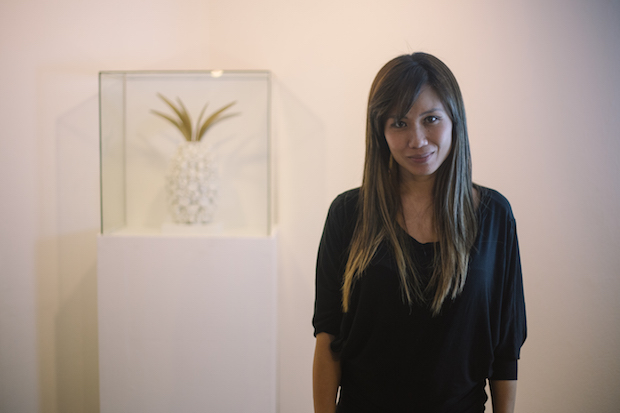 Feminist Nikki Luna uses art as a platform to raise awareness on abuses against women and their rights. Her works include sculptures and installations that tackle issues like sexual assault against children and women, the patriarchy, the conditions of female migrant workers, and how women have lived under the rule of Pres. Rodrigo Duterte.
Sen. Risa Hontiveros
Several of the women-centric bills and laws we see today are thanks to Sen. Risa Hontiveros. She is a feminist and an LGBTQ+ ally who has advocated for women's rights and the welfare of other minorities in the country. In the past year, Sen. Hontiveros oversaw the passage of laws like the Expanded Maternity Leave Law and the "Bawal Bastos" Law. Right now, her focus is to pass bills like the SOGIE Equality Bill and the Absolute Divorce Bill during the 18th Congress.
Mich Dulce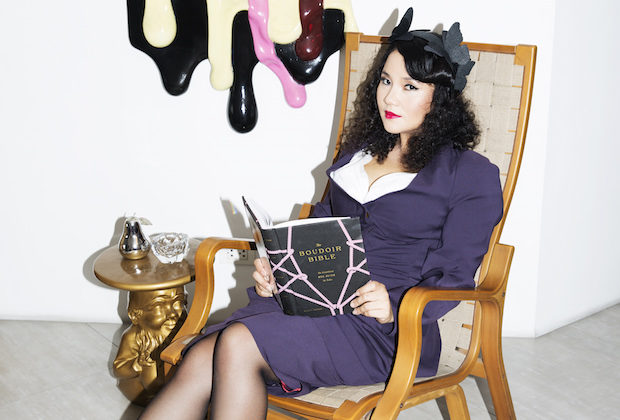 Mich Dulce is someone who's not afraid to speak her mind against misogyny, as well as the impossible standards imposed on women. As a designer, she used her stitching and beading skills to launch an exhibit about her egg-freezing process. As a women's rights advocate, she started Grrrl Gang Manila, a group that creates an open forum for women who want to know what feminism is about, among other discussions. She is also part of The Male Gaze, an all-female grunge band that aims to "flick a polished middle finger at gender stereotypes and 'perverts.'" Mich was also part of our Preen Sessions on rape culture in 2018 where she talked about how rape culture affects society, and the roles men and women should play in combating it.
Photo courtesy of Unsplash
For the latest in culture, fashion, beauty, and celebrities, subscribe to our weekly newsletter here  
Follow Preen on Facebook, Instagram, Twitter, YouTube, and Viber
Related stories:
These Filipino heroines showed that women stood their own in the battlefield
The most underrated badass Disney princesses
"Maria Clara" is not always the best definition of Filipinas
Do we really consider our heroes based on their celebrity status?